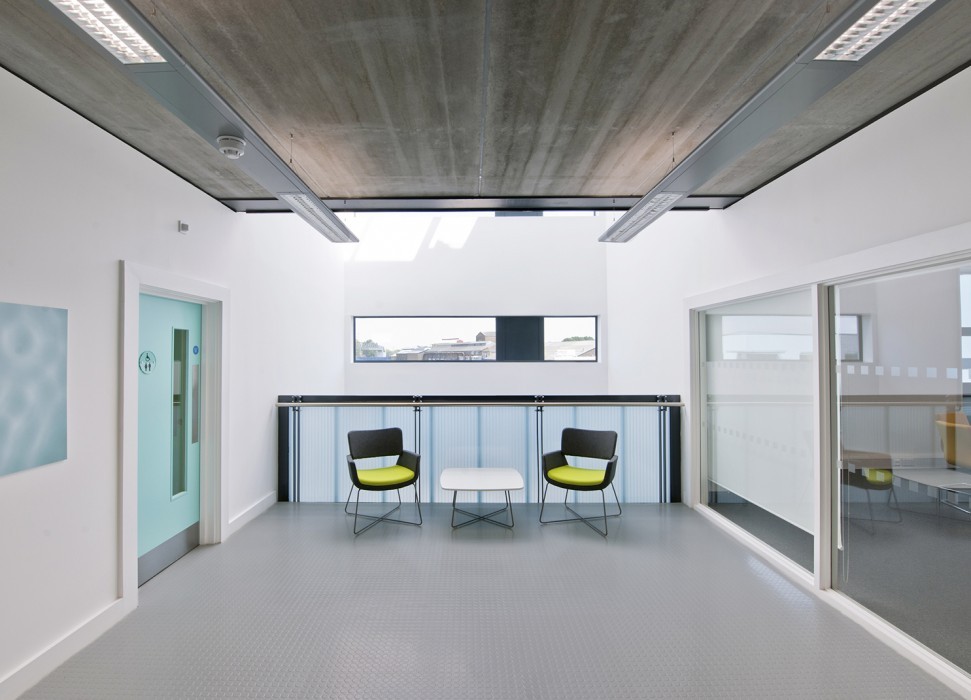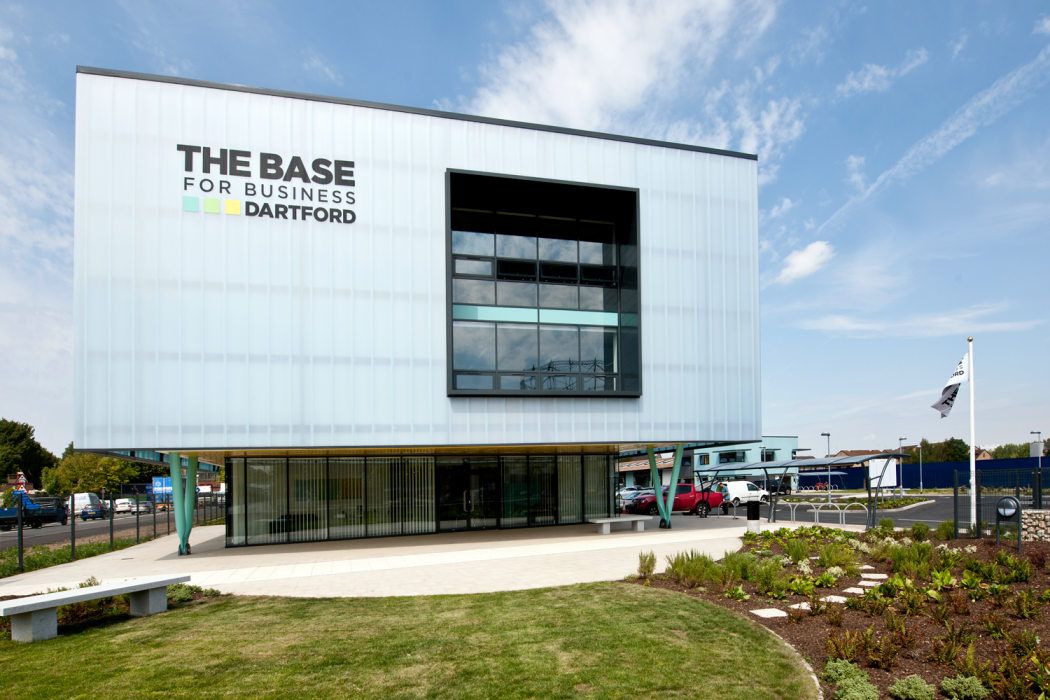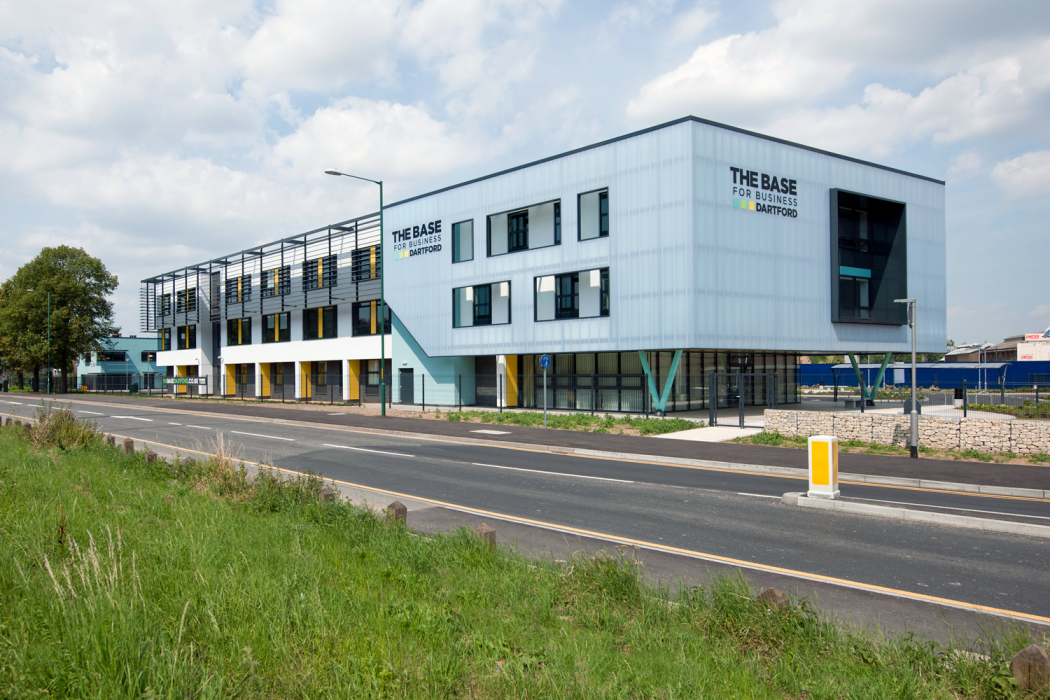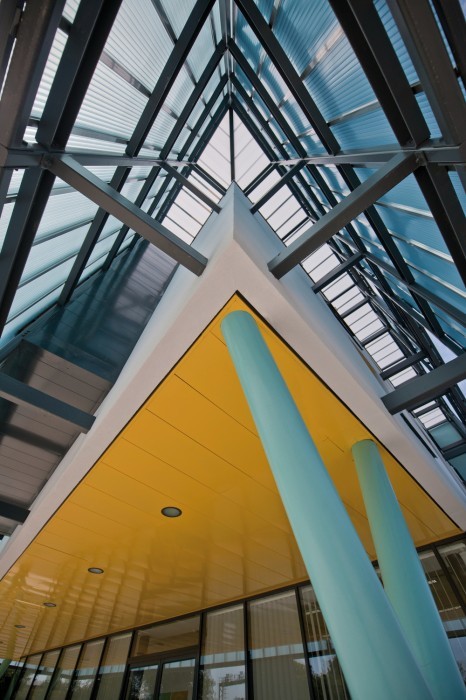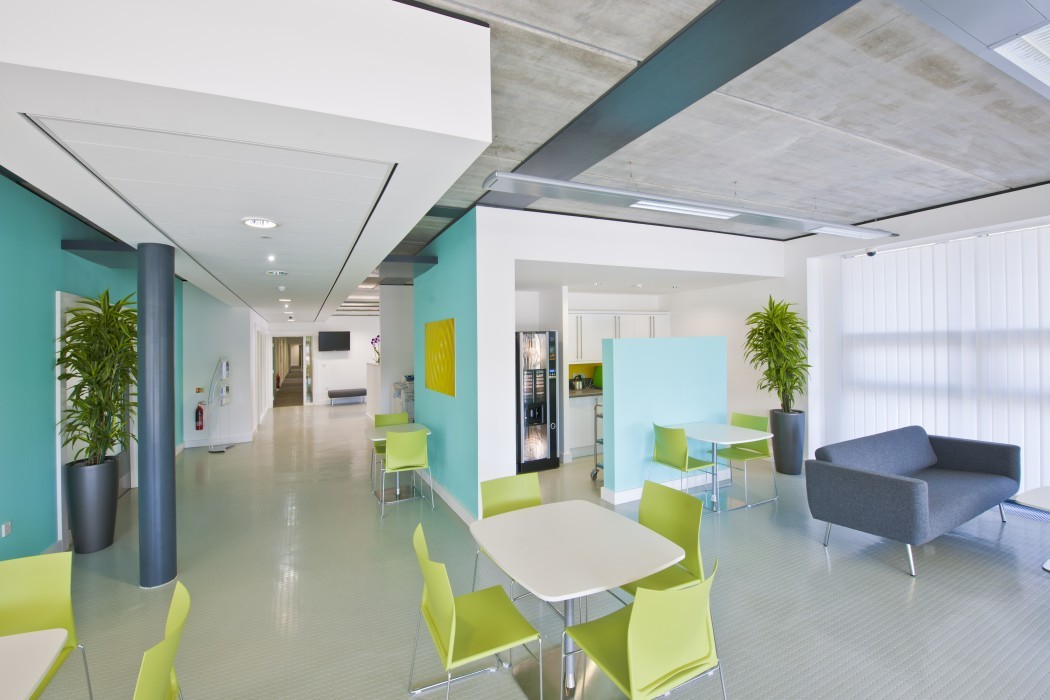 The BASE
Client:
Basepoint Centres Ltd on behalf of SEEDA
The BASE
An energy efficient business centre for small and start-up companies in the centre of Dartford

The Base is a landmark building in the heart of Dartford. The BREEAM 'Excellent' business centre, designed for start-up companies, also serves as a catalyst for regeneration in this area of the town.

Our brief from SEEDA and the HCA was for a mix of contemporary and flexible workspaces which specifically target the needs of small businesses. There are two separate buildings, one containing office space, and the other light industrial studio/workshop space.

The Centre's design has strong environmental credentials, including innovative controls to minimise energy consumption. A natural ventilation system uses the exposed concrete ceiling to cool the spaces throughout the building, thus avoiding the need for 'carbon-rich' air conditioning units.

The sedum green roofs on the studio/workshop units enhance the local ecology and, together with the building's rainwater harvesting and SUDS (Sustainable Urban Drainage System), reduces the rainwater run-off from the site. Solar panels supplement the hot water provisions for the shared facilities.

The building opened with a record number of preoccupation agreements—with 65% of all units pre-let.
Download PDF