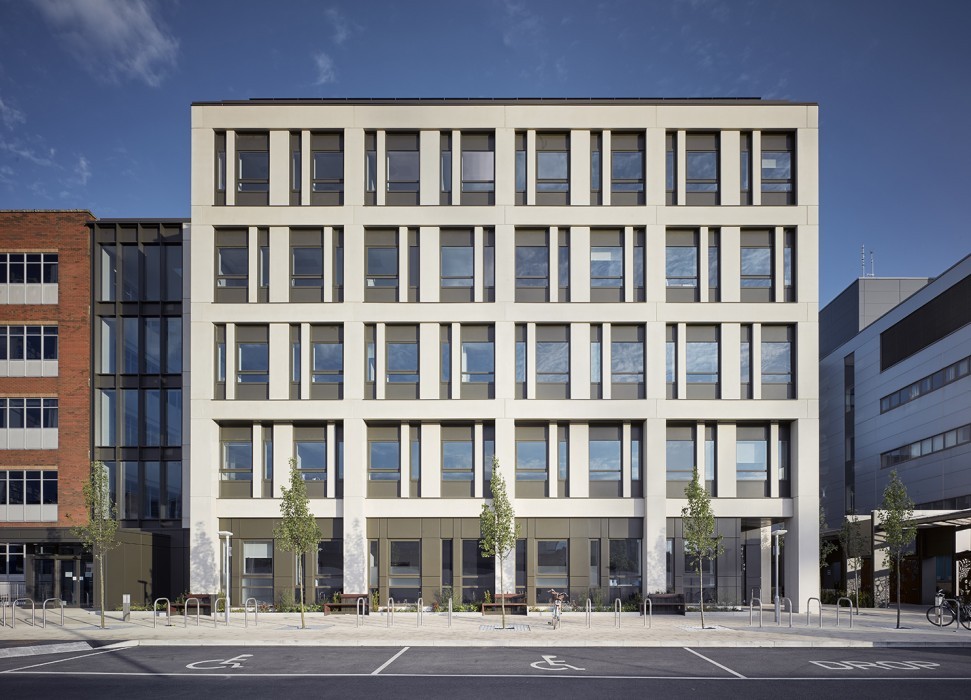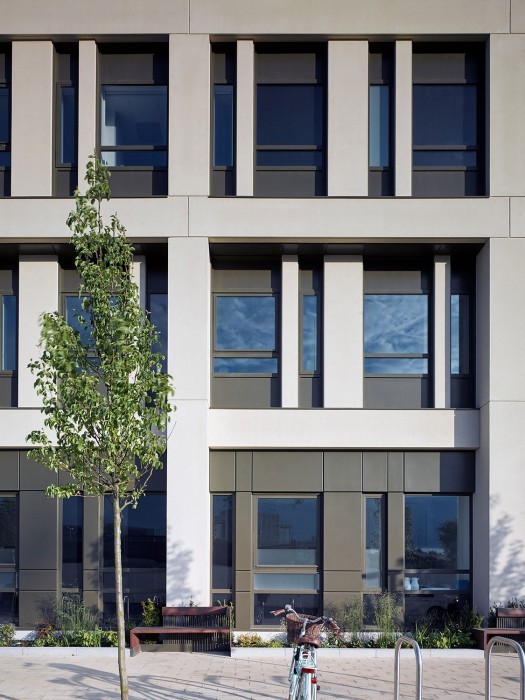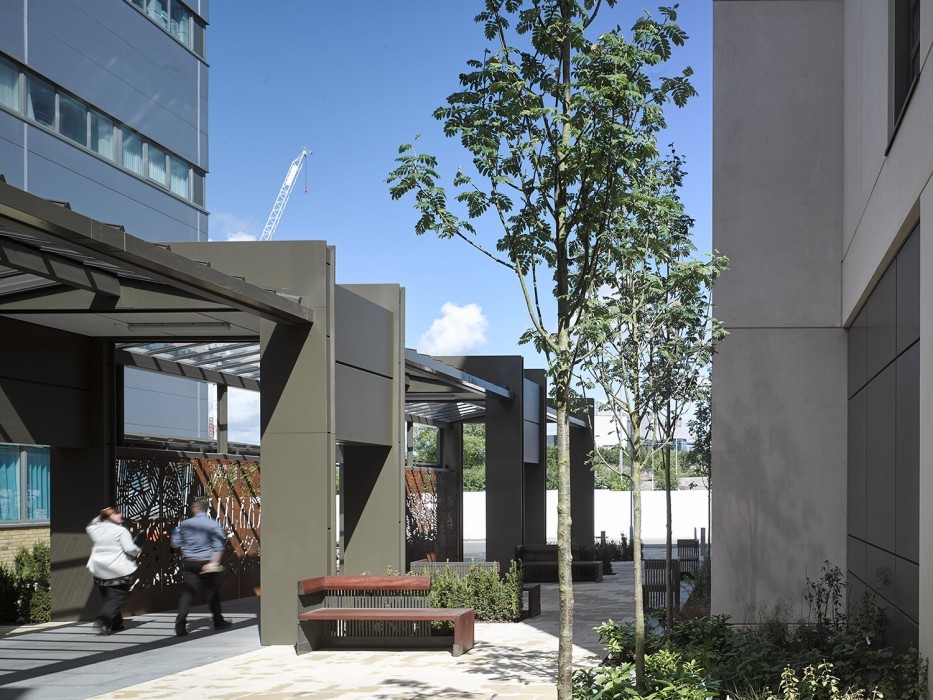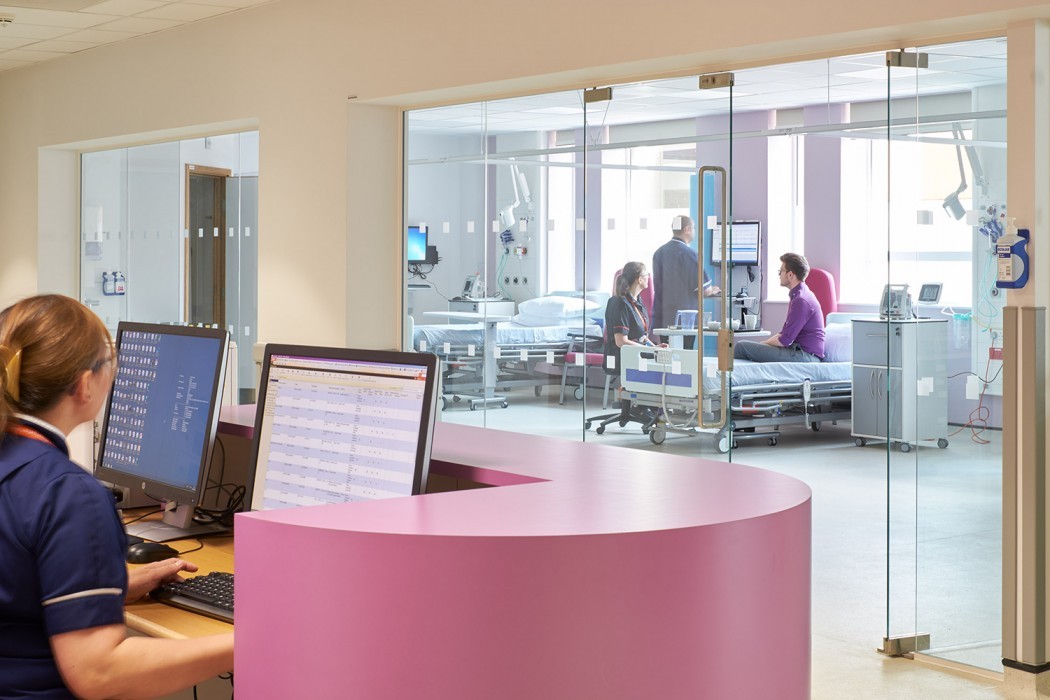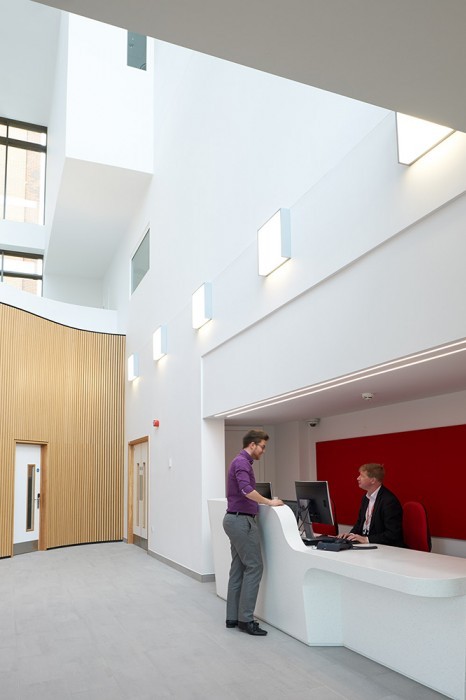 Cambridge Clinical Research Centre
Client:
University of Cambridge
Awards:
BD Architect of the Year 2018: Shortlisted in the Education category
Cambridge Clinical Research Centre
Our design for a major expansion of the nationally-recognised Cambridge Clinical Research Centre (CCRC) occupies a prime site within the redeveloped Addenbrookes Hospital campus on the southern edge of Cambridge. We have worked closely with the project's multiple stakeholders, clients; funders; masterplanners; advisors and several departments of end-users, to develop a high quality building, with an important frontage on the new campus High Street, that meets the aspirations of enhanced architectural and public realm of the Hospital Trust's '2020 vision' for their developments.
The CCRC is the principal location on the site where patient-based clinical research, including clinical trials, is undertaken. Researchers have access to endoscopy and magnetic resonance suites in addition to state-of-the-art 'bod-pod' body composition equipment for metabolic science research.
Our design strategy provides a compact building form utilising the most effective orientation and location for the variety of uses within the building. We have positioned the highly serviced clinical rooms and support spaces within a central 'core' zone, while the day-lit and potentially naturally ventilated spaces - administration, recovery and social functions - are set around the perimeter zones. The central 'core' expression runs through to the west elevation stair tower providing a calmer 'book end' to the more articulated façades of the principal accommodation.
The material palette is a simple combination of high quality materials incorporating reconstituted stone precast cladding units and bronze-tone aluminium cladding panels and windows. The overall composition achieves a visually interesting order and through its proportions and contemporary detailing together with the interplay between primary and secondary elements of the structure.
rhp designed a building that meets our needs in every way; to say that our requirements were complex is an understatement. Visually the building is a delight to look at as is the external artwork that disguises cycle racks, and the landscaping which provides much needed car free outdoor space for patients and staff. Internally the building is modern, light and well designed. At every step of the process rhp sought to understand our requirements, interpreting and translating our thoughts seemingly effortlessly into workable plans. Nothing was too much trouble, their approach has been professional, thoughtful, thorough and personal and we highly recommend them.
Caroline Saunders
Head of Clinical Operations, CCRC
Download PDF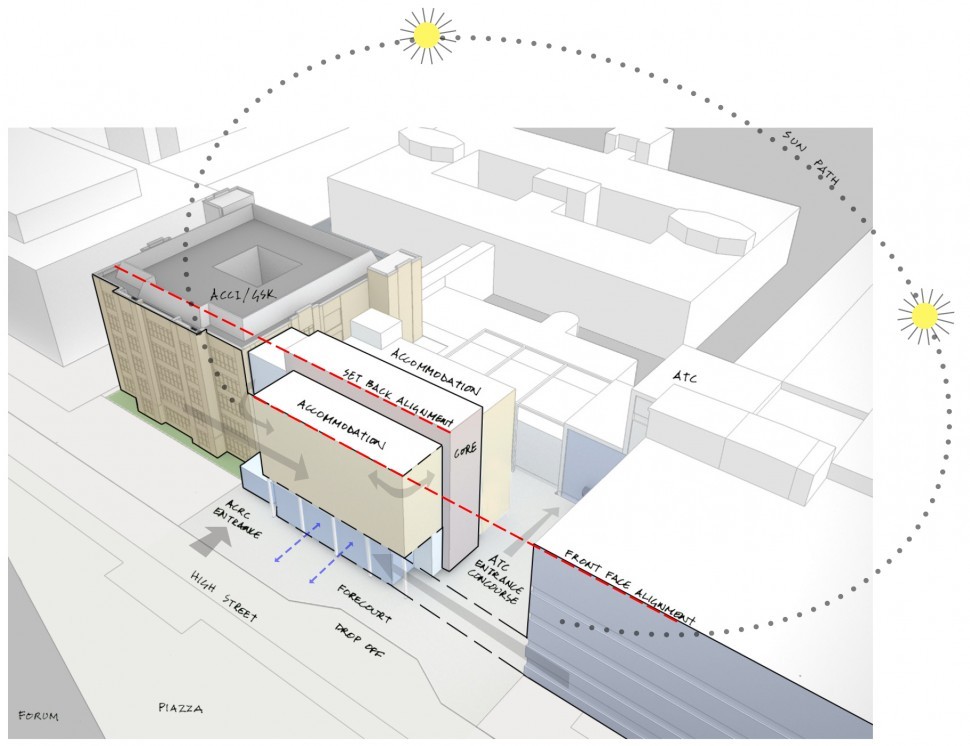 Strategic Massing Diagram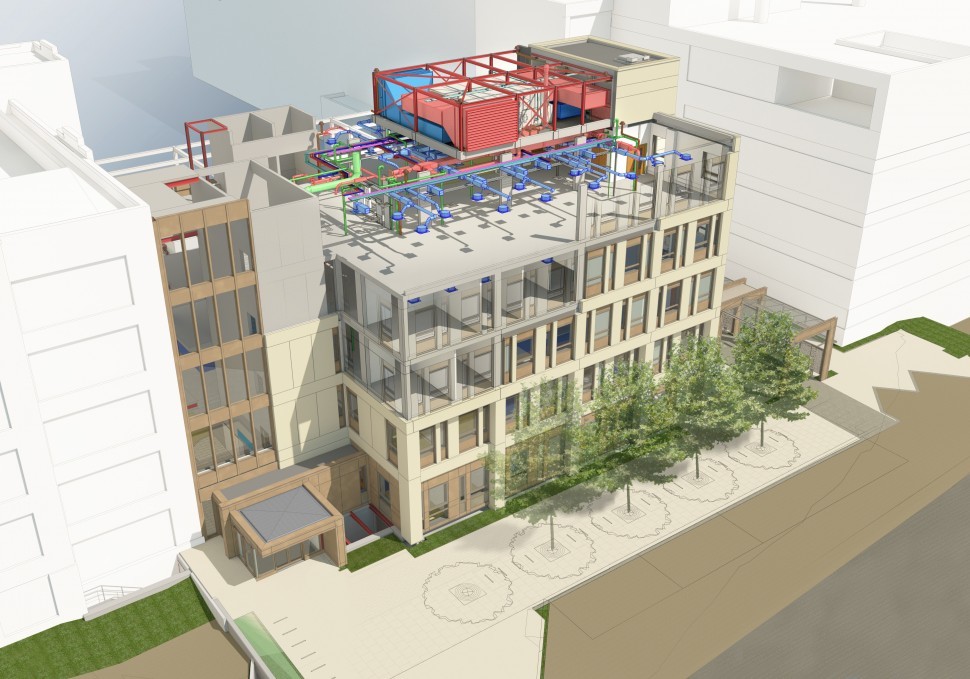 Confederated Revit Model Enabling BIM Level 2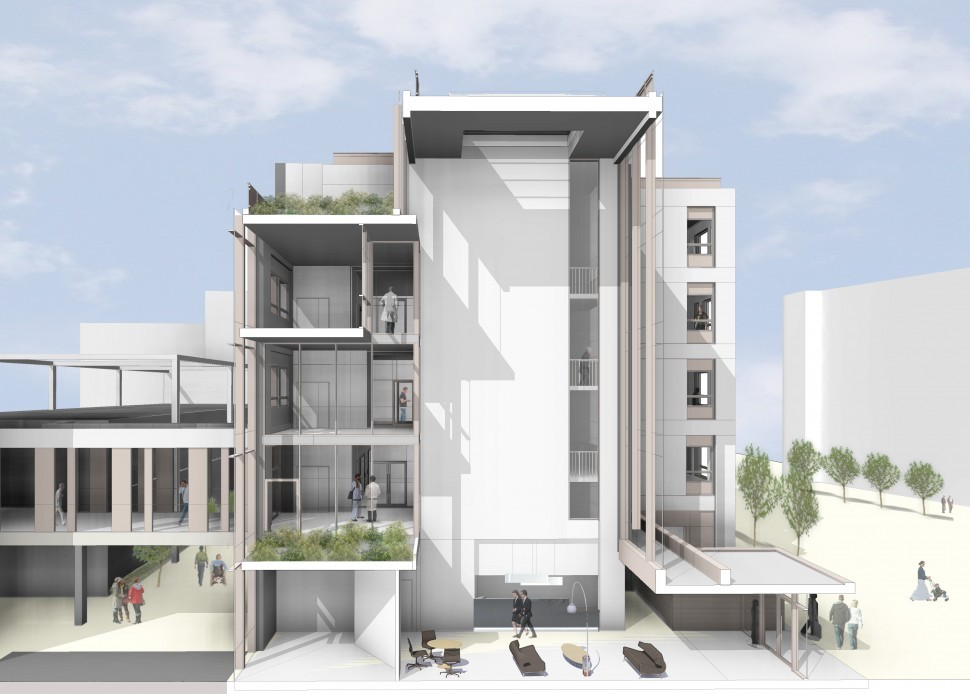 Design Section through Entrance Atrium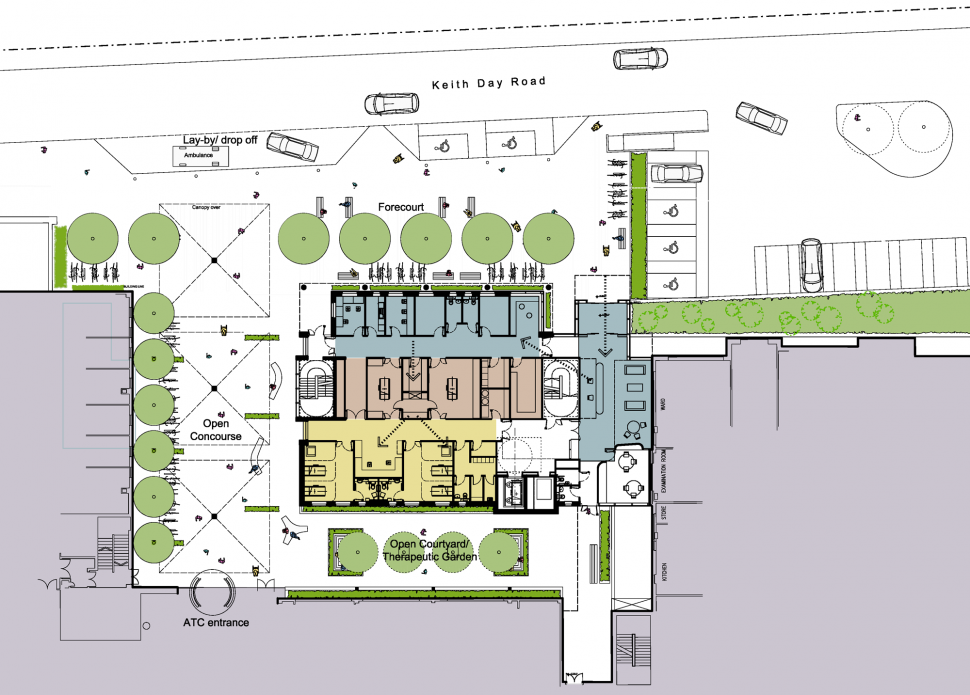 Site Layout Strategy