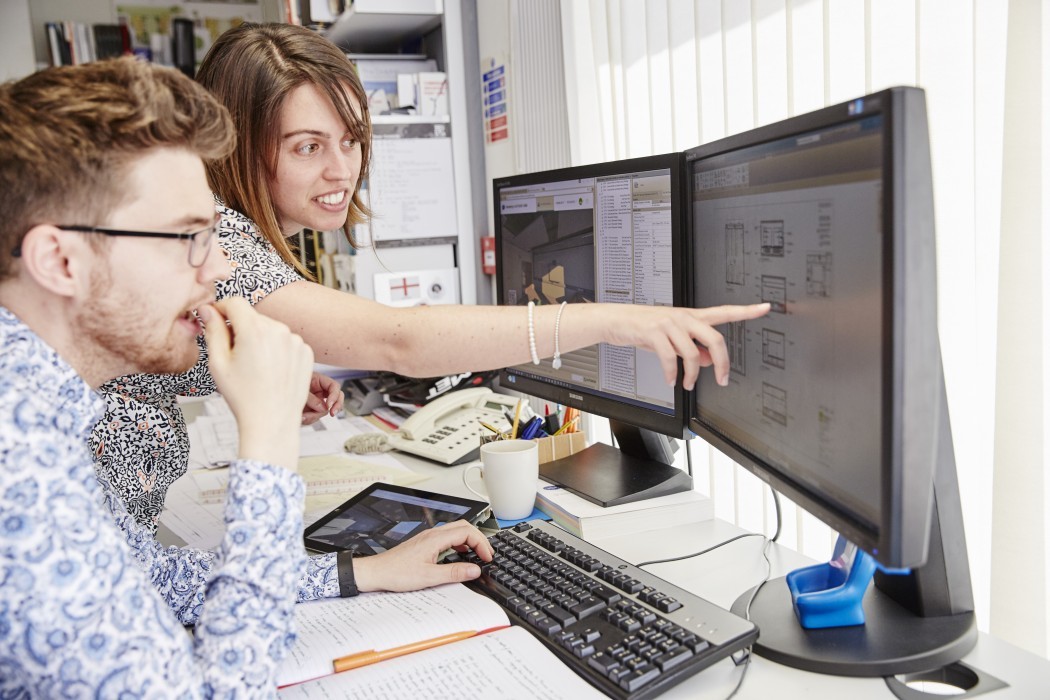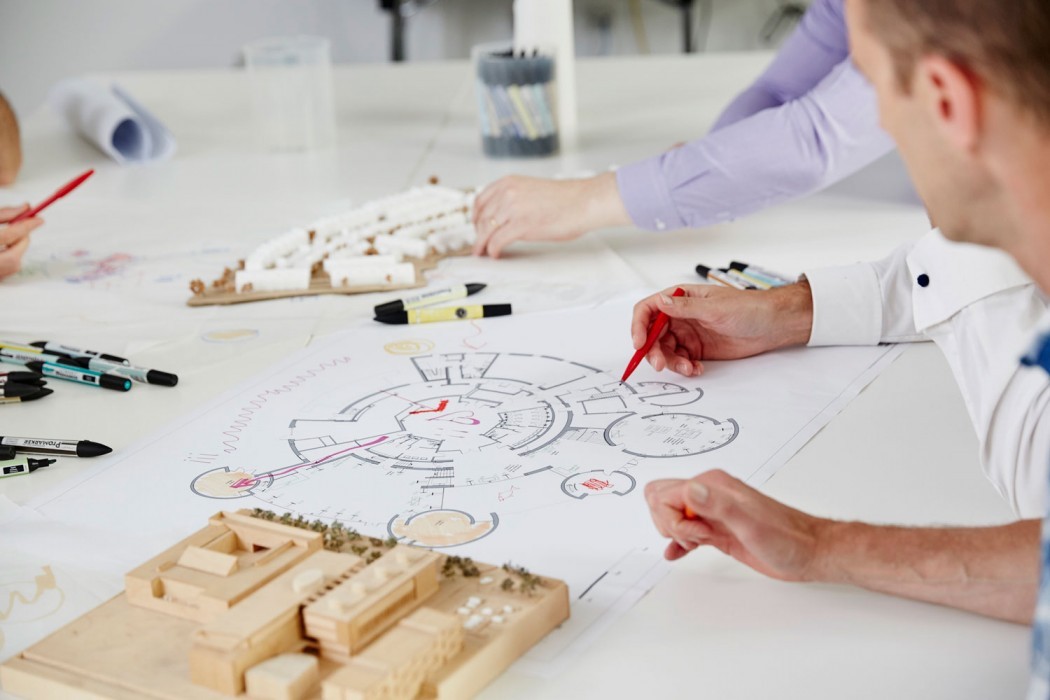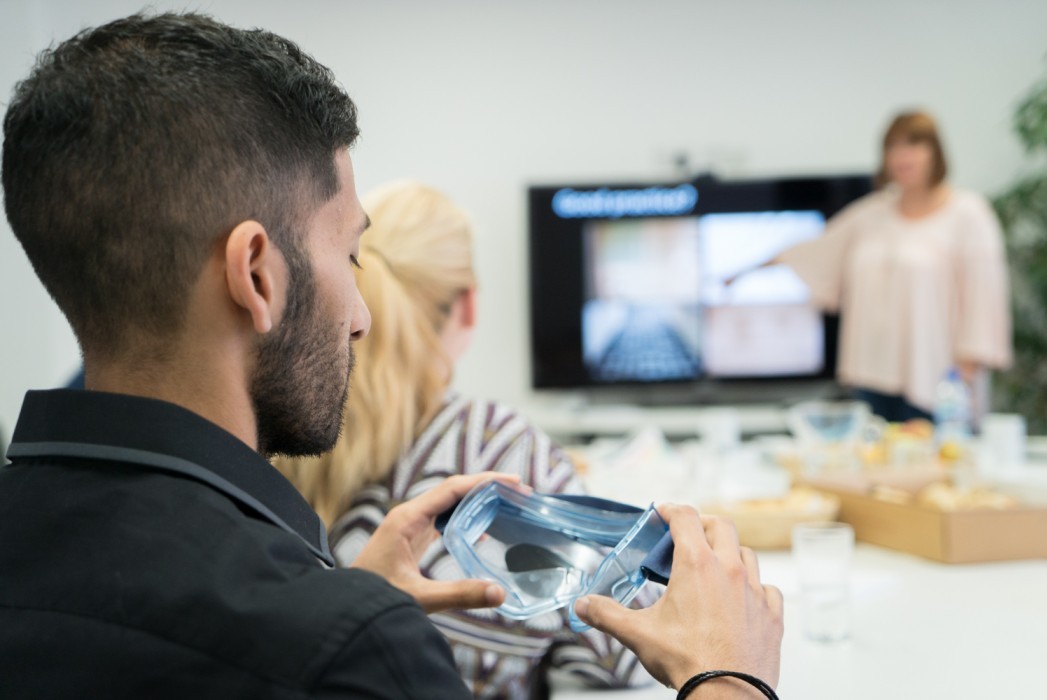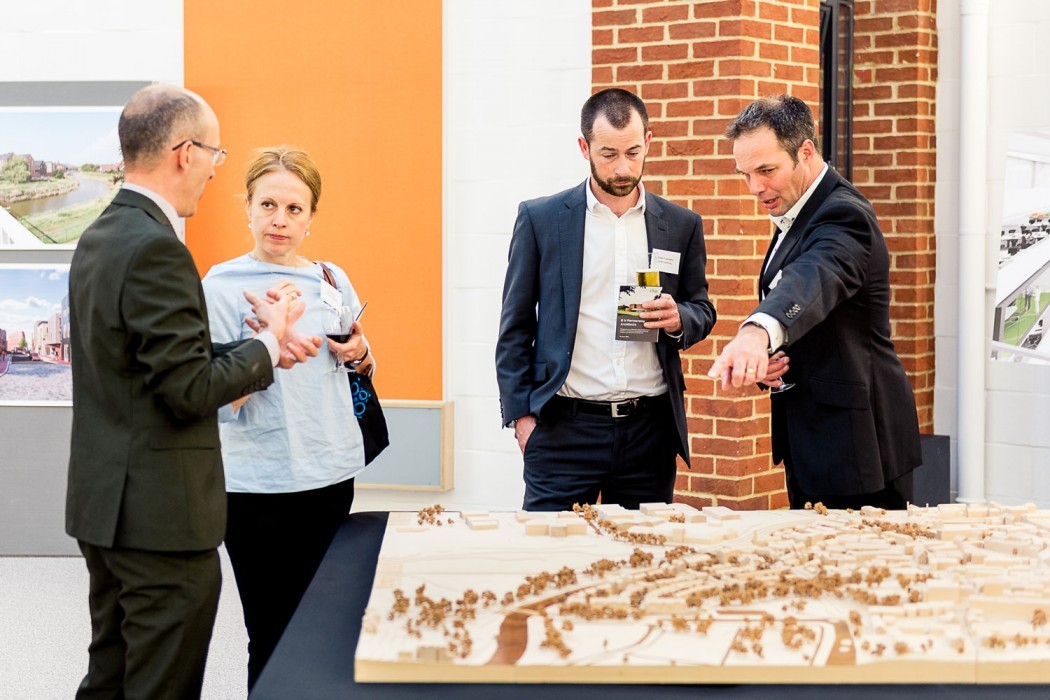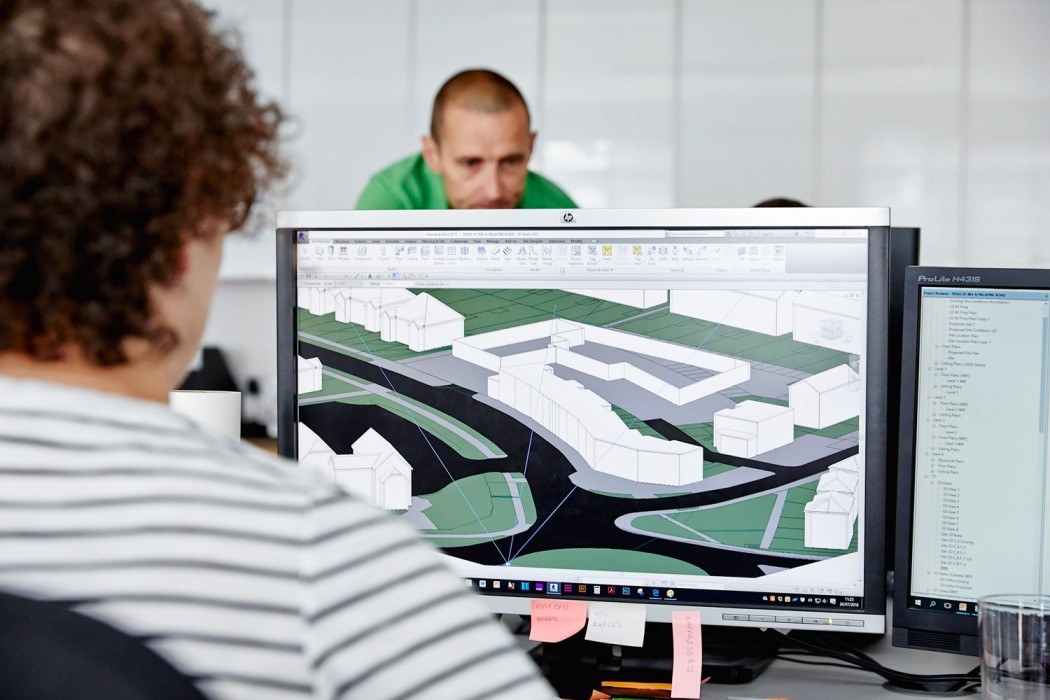 About Us
rhp is an award-winning architectural practice, inspired by the creative process and committed to delivering the highest quality architecture, regardless of project size and constraints. In October 2020 we become an Employee Ownership Trust (EOT), meaning that we are now wholly owned by all our employees. A strong collaborative culture has always been a key aspect of the way we run our Practice and our employees are the heart of rhp so this change helps to involve all our staff in planning for the future.
We are recognised for the breadth and depth of the skills we offer in areas ranging from planning to energy efficiency, conservation to interior design, project management to project delivery. Established in Cambridge in 1974, rhp now works from studios in Cambridge and Brighton on a stimulating array of projects, ranging in size and cost.
We aim to create stimulating places for people to enjoy, live and work in, schemes that also benefit the wider community, using energy and natural resources in a considered, environment-friendly way.
How we work
Each design is carefully considered, inspiring and pragmatic. We steer clear of standardised or pre-conceived ideas, preferring in each case to use our skills and experience to create something uniquely suited to the project context and aspirations.
As project leaders we engage with all stakeholders, clients and building end-users in an open collaborative process, sharing ideas and exploring opportunities and challenges while developing the project vision.
Our creativity is enriched by pragmatism; informed by our extensive experience across a wide range of sectors, building types, project sizes and procurement routes.
Underlining our commitment to quality and sustainability is our 'design review process', which occurs at key stages of a project development.
rhp holds ISO 9001:2015 Quality Management and ISO 14001:2015 Environmental Management System accreditations, and we are a Living Wage employer.
See our QA Policy for more information.
Client Feedback
"rhp architects have provided us with an exceptional personal and responsive service... They have exceeded our expectations, delivering a very creative, innovative and sustainable project on time and within budget. rhp architects are a company that is competent, conscientious, and very easy to work with – a rare entity. The new laboratory building for the Centre for Ecology and Hydrology is a unique design that is aesthetically pleasing, in keeping with the local environment and at the same time crisp, simple and functional with flexibility for the future - a remarkable achievement."
Nigel Parfitt
Senior Project Manager
Natural Environment Research Council
"rhp are a very rare practice indeed. They are truly focused on how the buildings they design will benefit the clients they design for. They realise that the Client frequently comprises a number of stakeholders with differing needs and expectations and they take the time to get under the initial perceptions to really understand the drivers and how these might change in time. Then they use that information to think about potential solutions, knowing that good design requires the involvement of the whole team including contractors and suppliers."
Kevin Thomas
R&D World Wide Strategic Planning
GSK
"One my abiding memories of the project was how enjoyable I found working with rhp, even during those times where "tough" decisions had to be made to keep the project on track. Their creativity in design and the confidence they instil in showing how quickly they understand our needs as the client and other end users are welcome traits that separate them from their competitors."
Andy Lockwood
Reading Borough Council
"I was impressed with [rhp's] attention to detail and the time spent in the early stages of the design. … They spent time in listening to the needs of individual scientists and took an interest in the science being conducted; an approach that was much appreciated by the scientists. This ensured that once the general principles of the layout of the building had been agreed, we had relatively few changes in the design throughout the construction process."
Professor Brian Kerry
Associate Director
Rothamsted Research
"When I contacted rhp, I had a very specific set of requirements I was looking for. I made these clear at the outset and these were both listened to and improved upon over the coming 18 months.
My experience can perhaps best be summed up in the following statement:
I have never once regretted appointing rhp as architect and lead consultant to this project, and have on frequent occasions had the opportunity to reflect that I was very lucky to have secured their services."
Alex Sydney
Head of Historic Properties, London
English Heritage
"From tender through to the completion of each project [rhp] have consistently given the University value for money. Their skill at working with a complex client body and their understanding of complicated scientific research briefs has provided the University with facilities that are at least equal with the end-user's expectations and sometimes well beyond them."
Joseph Saunders
Estate Development Director
University of East Anglia
"rhp are a pleasure to work with, they are local, they are knowledgeable, they are prompt in responding to my requests and nothing seems to be too much trouble. I would have no hesitation in recommending their services"
Edward Valletta
Bursar
Kimbolton School
"rhp provided a professional service throughout, with design ideas, the planning process, co-ordinating the whole project, managing the design team and main contractor. [rhp]'s attention to detail and diligence throughout was particularly appreciated."
Kevin Barnes
Congregational Chief Executive
Congregation of the Sisters of Nazareth Generalate
"rhp have excelled in their recent comprehensive work on the Attenborough Centre for the Creative Arts. We now have an Arts Centre that is extremely stylish, complete with spaces accessible to all, that serve artists and audiences alike. The University of Sussex now possess an arguably unique resource - an elegant and exciting meeting point for the university community, professional artists and the surrounding community. For me personally, its renaissance, now in my father's name, means a huge amount and, were he alive today to see it, I know he would feel very proud and extremely honoured."
Michael Attenborough CBE
Site Credits
Website Design: Lisa Garner and Stephanie Mingay
Website Development: Studio 24
Photographers: Mike Henton, Chris Chudleigh, Tim Rawle, Julia Claxton, Jim Stephenson, Andrew Hatfield, Tom holt, Alex Sedgwick, Dominic Cole, Bob Mazzer, Nebulo Strata, Quentin Stafford-Fraser, Tim Soar, Nick Guttridge, David Hogg, Claudia Bradlaw, Matthew Smith, Richard Chivers