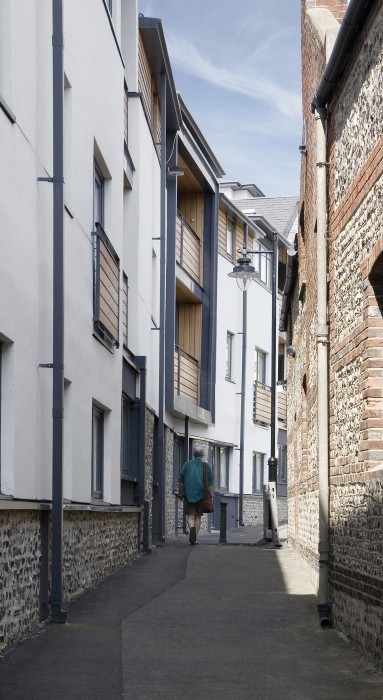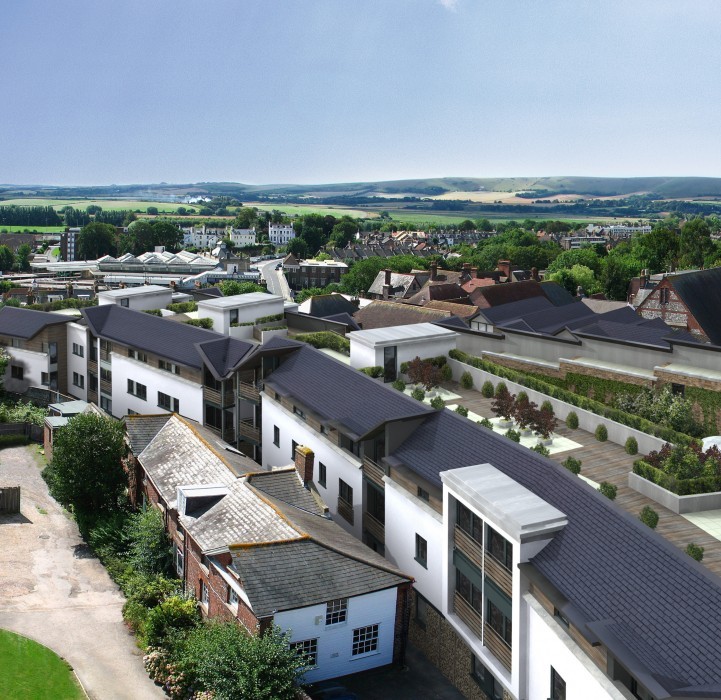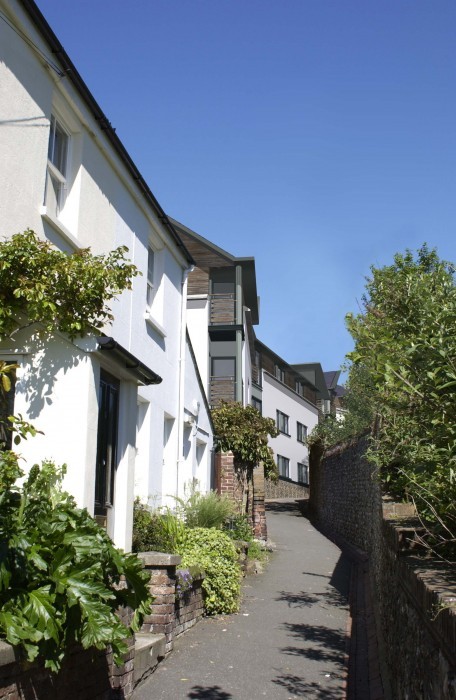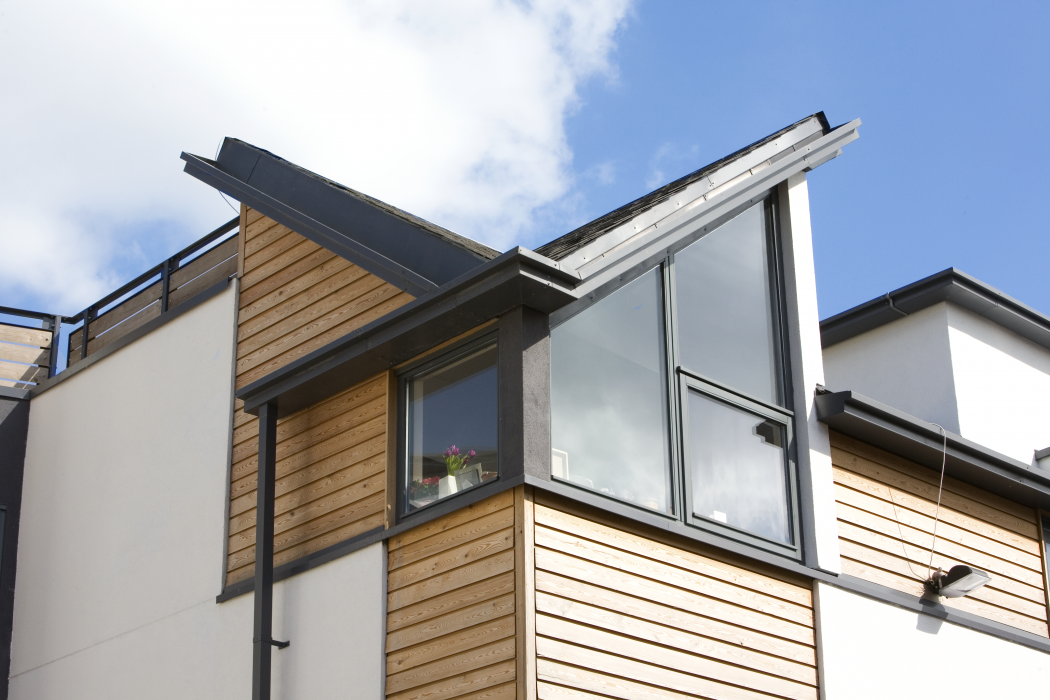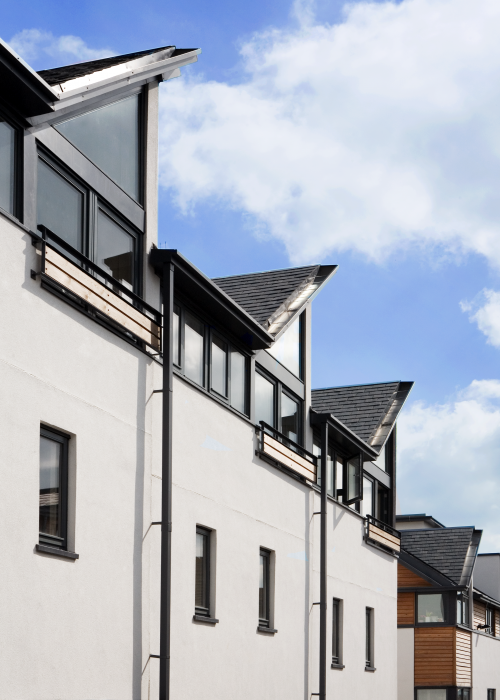 The Printworks, Baxter's Quarter
Client:
Raven Group & Southern Housing Group
Awards:
Shortlisted for the Housing Design Awards 2010
The Printworks, Baxter's Quarter
Completed in 2010, on a former printworks site in the heart of the Lewes conservation area, our scheme for the Baxters Quarter combines private and affordable housing providing 12 live/work units and 42 one, two and three bedroomed flats.
We drew inspiration from the surrounding context and character of the existing built fabric of mediaeval Lewes. Details such as the town's listed twitten walls together with its historic tangential urban grain and the nature of sub-divided town blocks with small external spaces between them were key influences. A good social mix was maintained through the tenure-blind mixture of employment and affordable housing. The development achieved a 'Very Good' Ecohomes rating and includes a low energy heating system and residents' car hire scheme.
Download PDF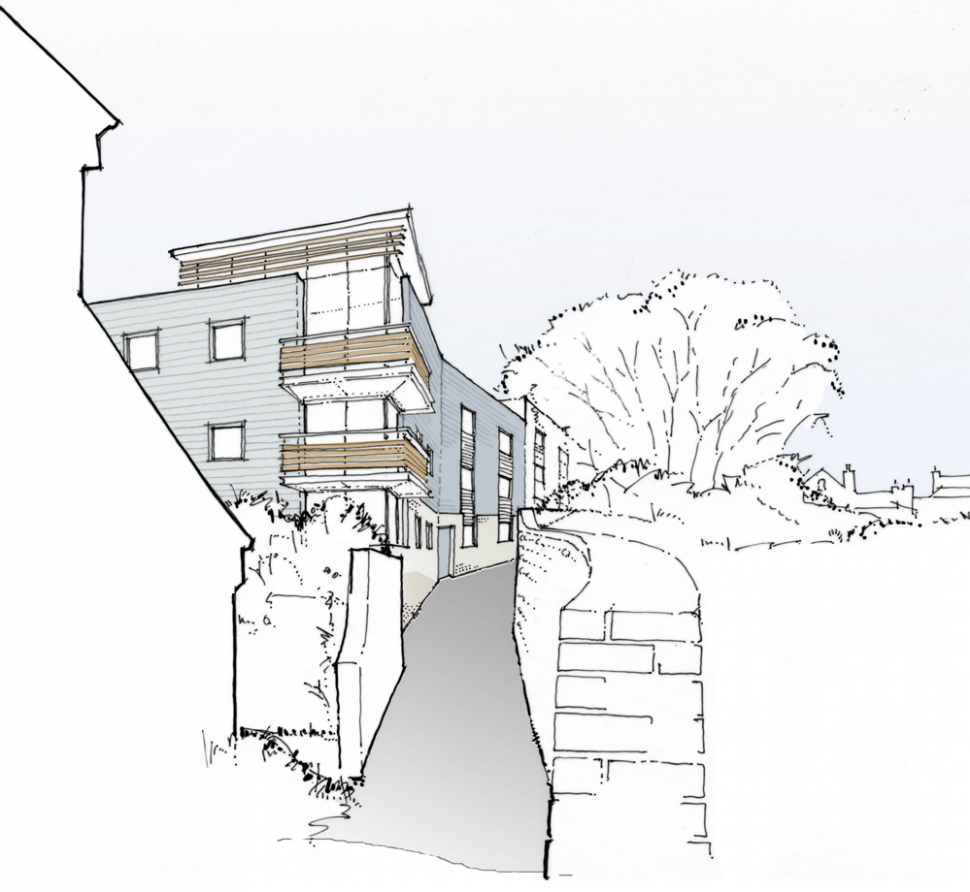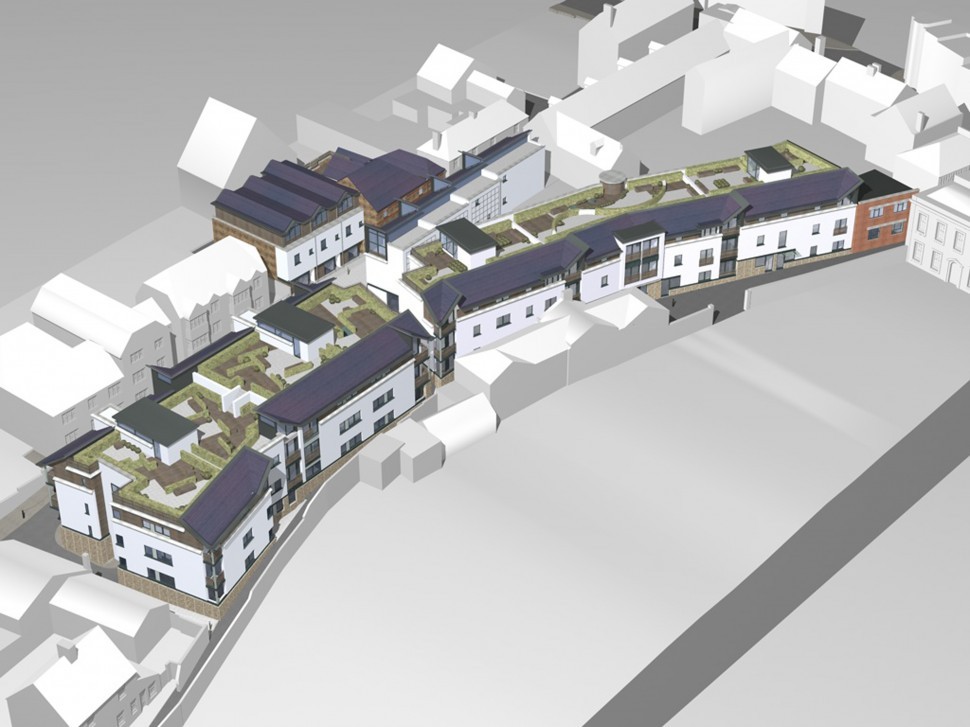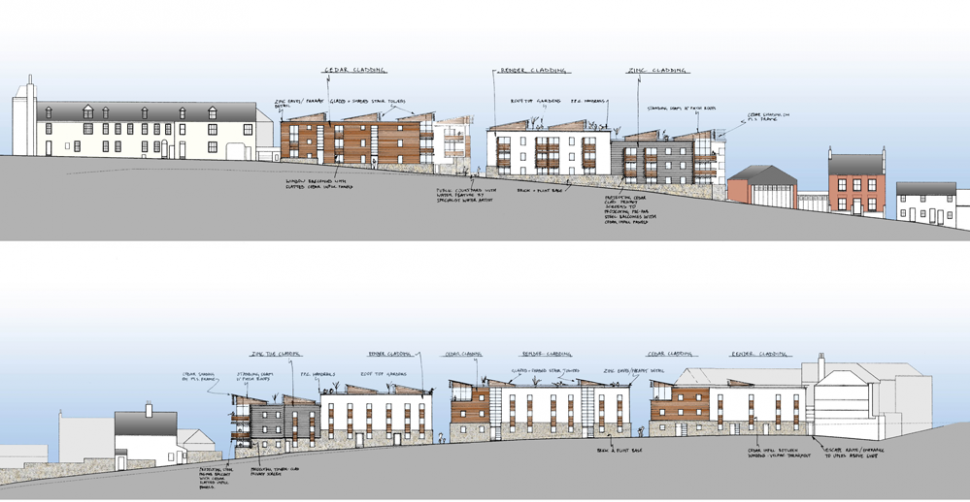 Elevation to St. Nicholas Lane & Elevation to Walmers Lane