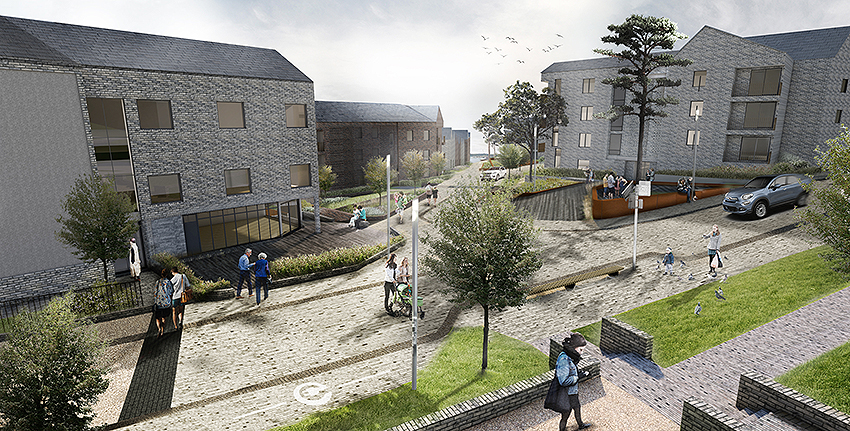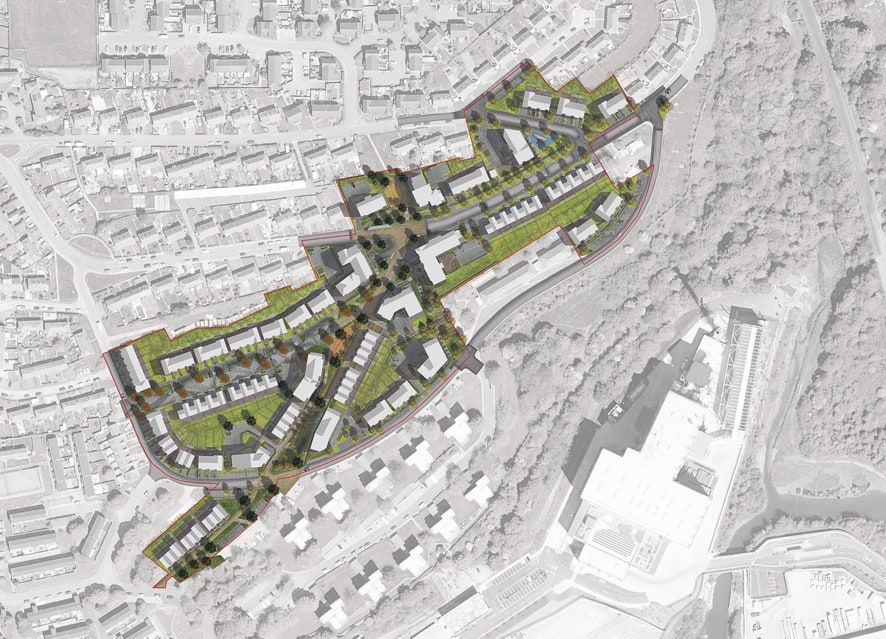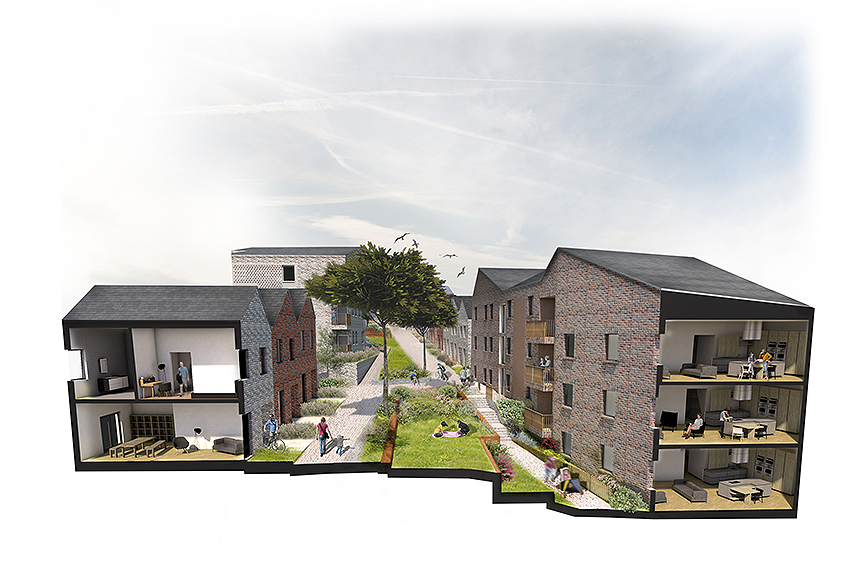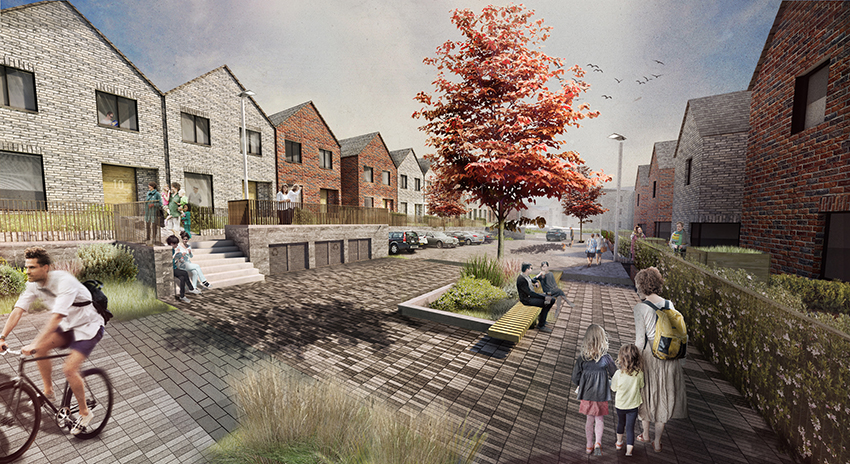 Barne Barton, Plymouth
Client:
Clarion Housing Group
Status:
Planning approved
Barne Barton, Plymouth
The scheme at Barne Barton arose from the opportunity to regenerate an area, which once formed the largest Naval Estate in the country. The existing, steeply sloping site, is currently occupied by 226 identical two-bed flats, arranged across 27 three-storey blocks. Plans have been developed to transform the estate into a sustainable mix of new flats and houses combined with key landscape interventions to create a sustainable and vibrant place for residents.
Our layout makes full use of the unique location and topography to offer stunning views across to Tamar River, while providing people-friendly streets that help link the wider Barne Barton community.
The design was developed, over a two-year period, in close liaison with existing residents of the estate (and the appointed Residents' Steering Group), the wider Barne Barton community, and Plymouth City planners.
The new estate will:
Help integrate with the existing community
Establish new streets and landscaped public spaces,
Introduce a mixture of housing types and tenures,
Make the most of opportunities for energy efficiency and sustainability.
The project has achieved full planning permission, and is on track to be the first residential-led redevelopment scheme in the country to be awarded the 'Excellent' level of the Building with Nature Award.
Images courtesy of CED.