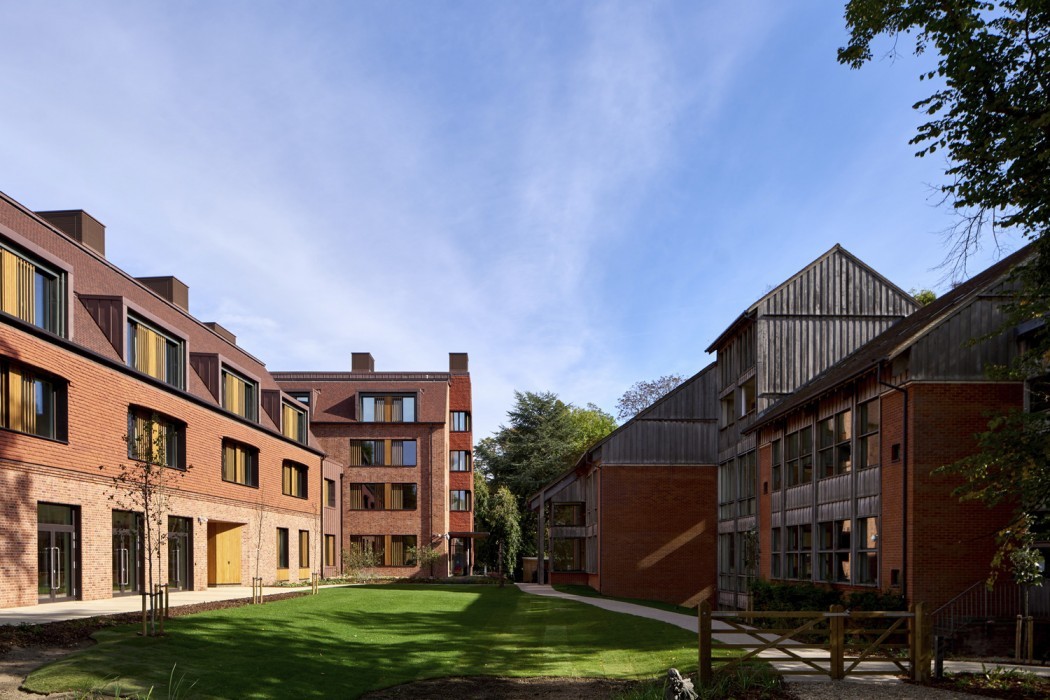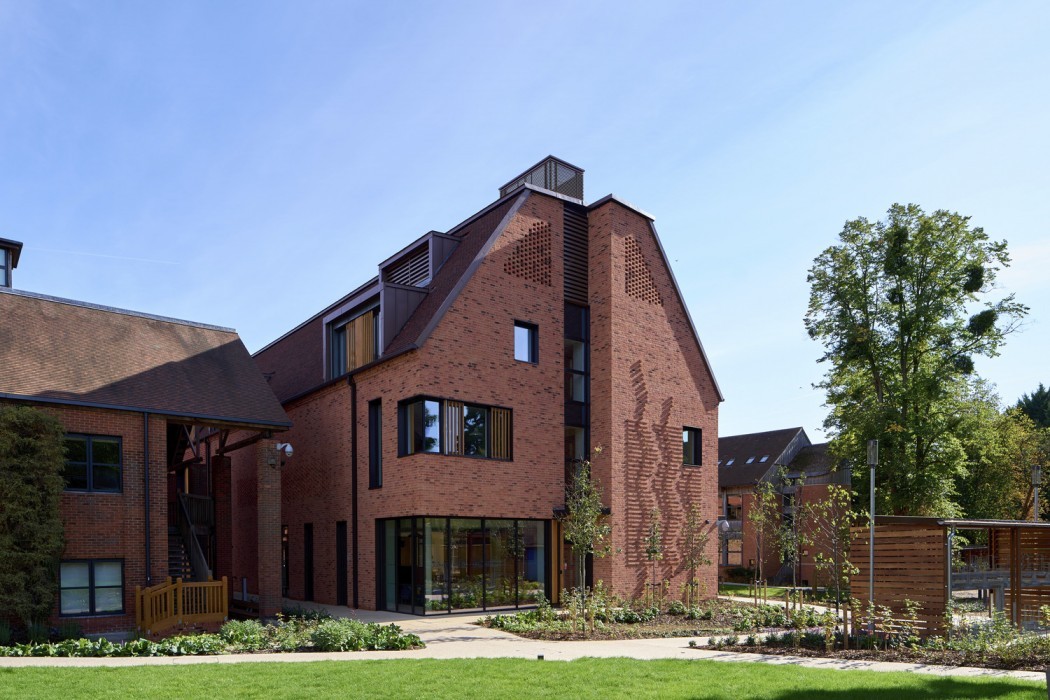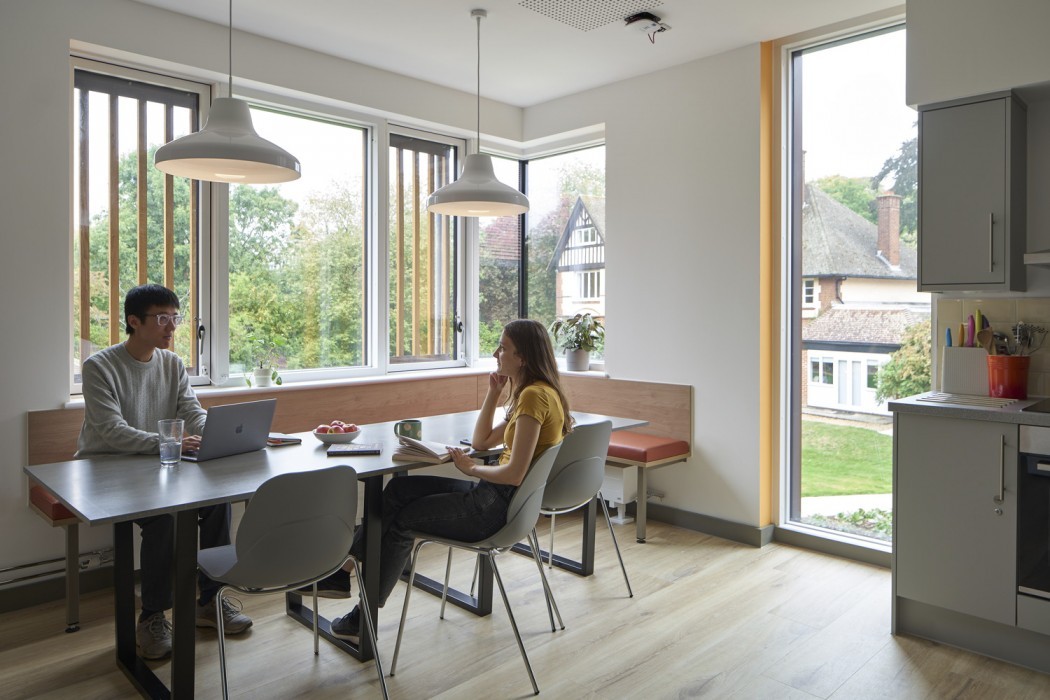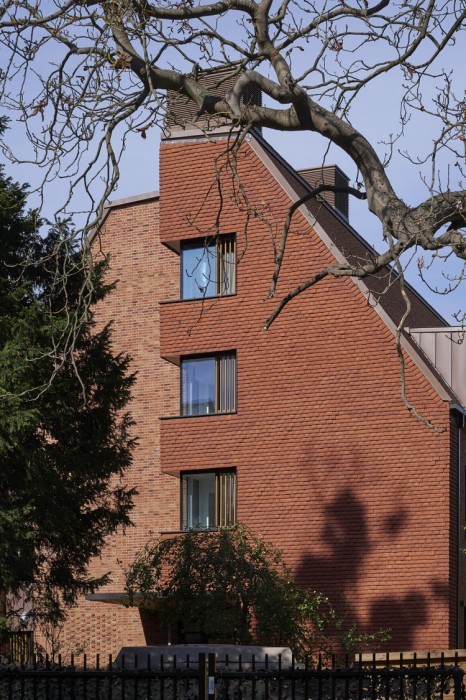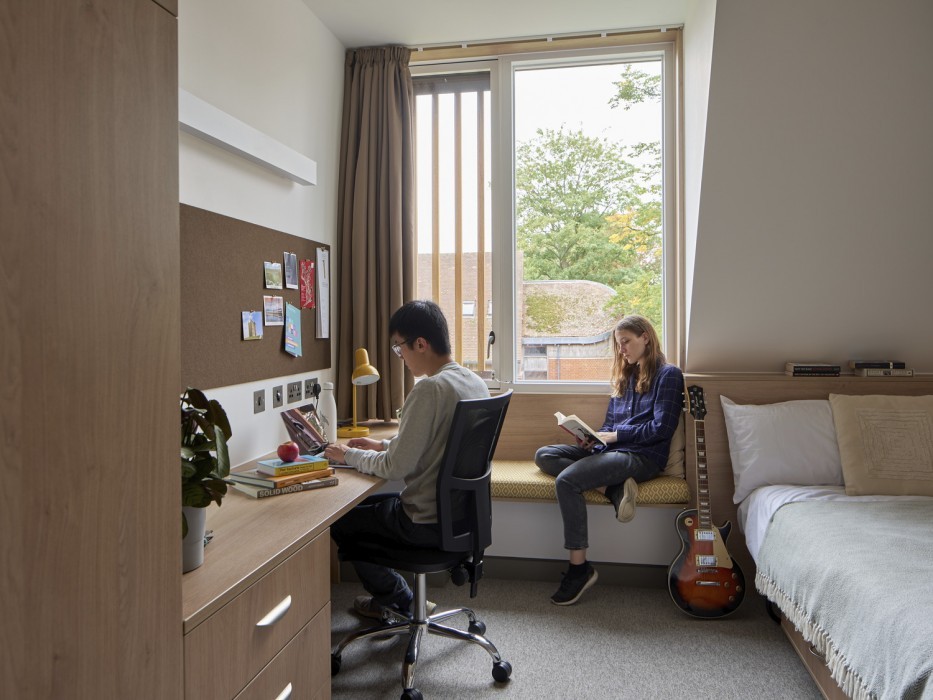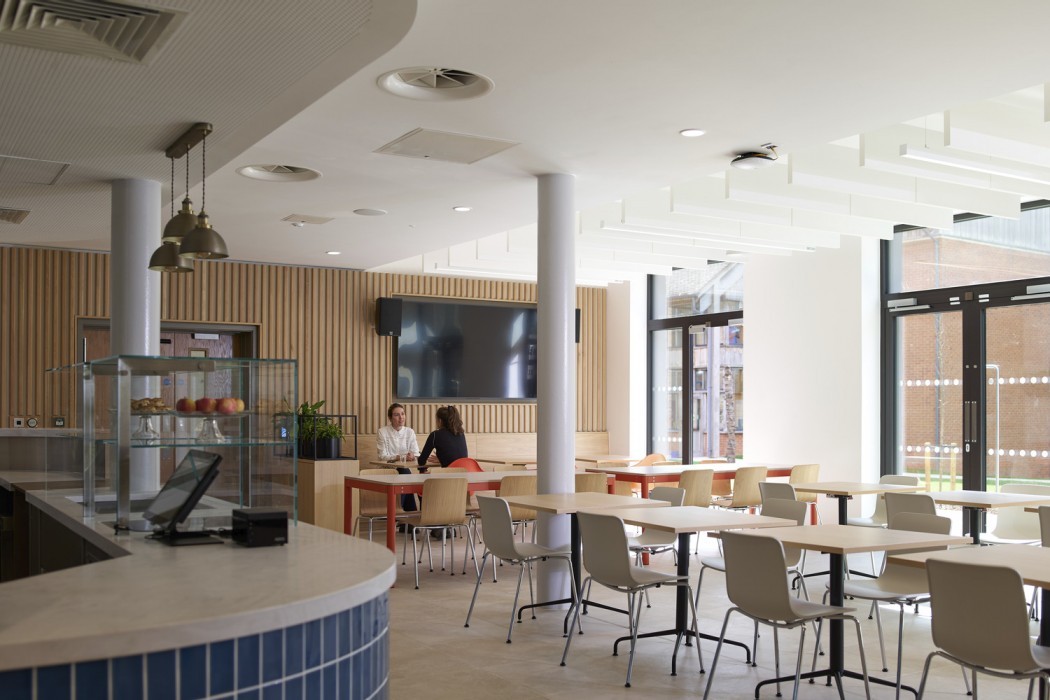 Lucy Cavendish College: Passivhaus Student Accommodation
Client:
Lucy Cavendish College, University of Cambridge
Lucy Cavendish College: Passivhaus Student Accommodation
Lucy Cavendish is the fastest growing and most diverse college in Cambridge. They approached rhp with a pressing need to increase undergraduate residential accommodation on their College grounds, a sensitive site in a Conservation Area. rhp responded with a site wide masterplan with inclusivity, connectivity and student wellbeing at its heart. The new buildings provide 72 new en-suite student rooms together with an integral café, dining, social and teaching spaces.
The challenge was to design a modern, highly sustainable, future proof building which complements the surrounding College buildings and the character of the site in the West Cambridge Conservation Area. Our approach has been to learn from the existing buildings on site; with pitched roofs, clay plain tiles, red brickwork, and timber cladding; but to use these materials in a contemporary way which balances reduced embodied carbon with longevity and materials that can, ultimately, be recycled at the end of the building's life.
The new buildings will deliver, as near as possible, a zero carbon development. The buildings will meet Passivhaus standards to ensure very low energy consumption in use. The structure of the building is primarily Cross Laminated Timber (CLT) an inherently sustainable approach. The highly insulated building reduces energy needs for heating or cooling, and large windows provide plenty of daylight in each room, making the study bedrooms comfortable spaces to use throughout the day and academic year.
Widening access and support for all students with exceptional potential is key to the College's vision. rhp developed this agenda in consultation with health and welfare charity Leonard Cheshire, resulting in a masterplan design with clear, easily navigable circulation routes inside and out, with sufficient space for people with a wide range of abilities and needs to move freely. Within the building equal access is provided for all students, with accessible bedrooms - including two with adjoining carer accommodation - distributed throughout the building. The project is designed with flexibility for a broad range of physical and learning abilities.
This is an exciting development for Lucy Cavendish College setting a new benchmark for sustainability and inclusive design as part of the College's vision for the future.
Passivhaus Trust case study https://www.passivhaustrust.org.uk/news/detail/?nId=1186
Architects' Journal article https://www.architectsjournal.co.uk/buildings/rhp-completes-passivhaus-student-accommodation-for-cambridge-college?tkn=1