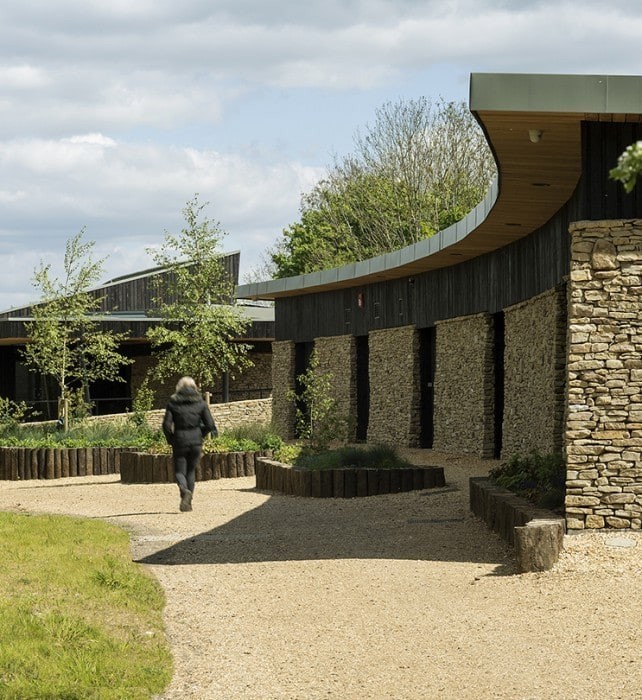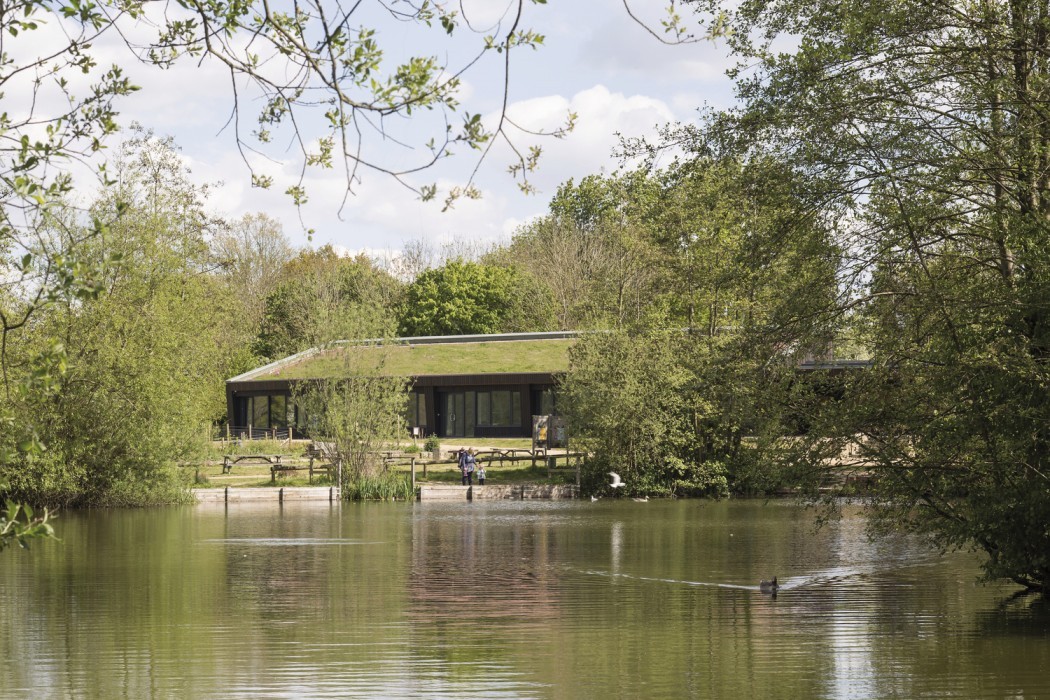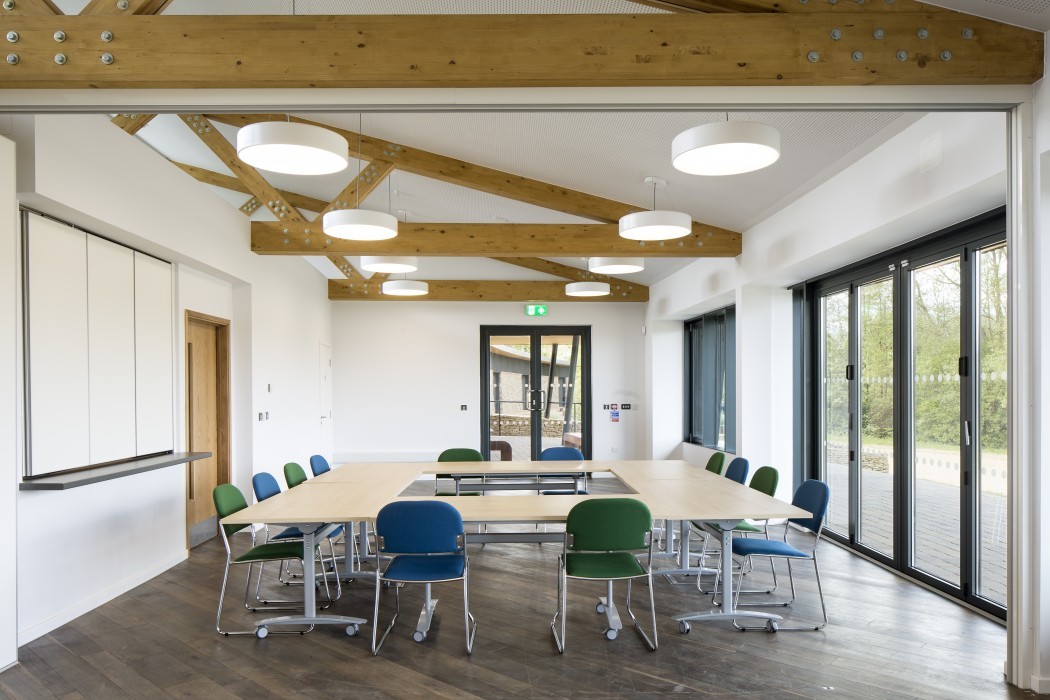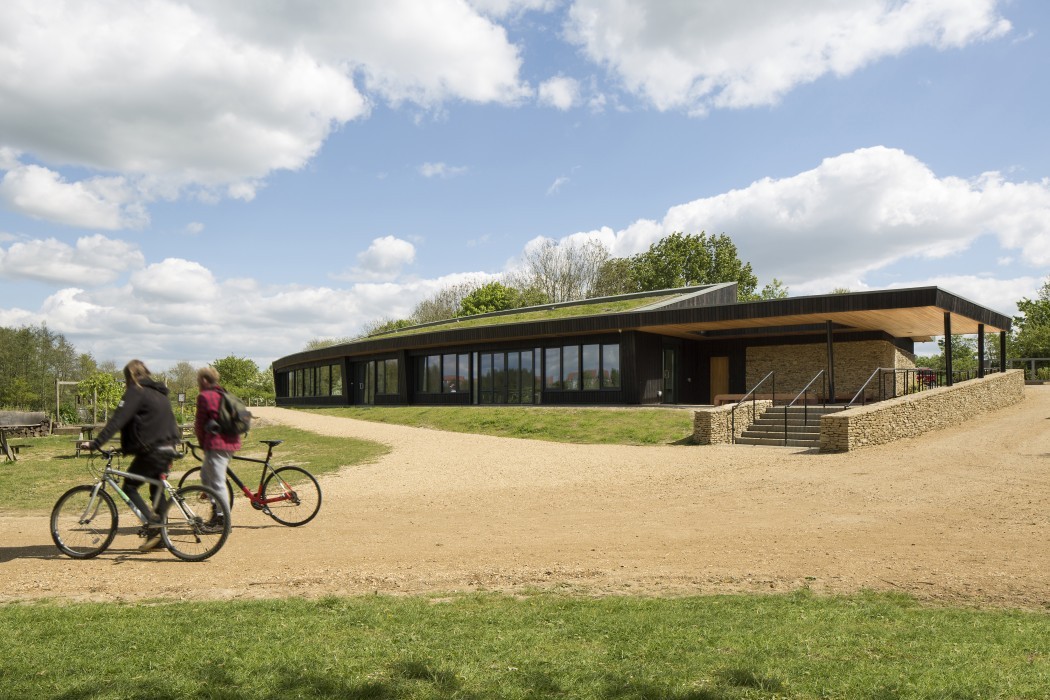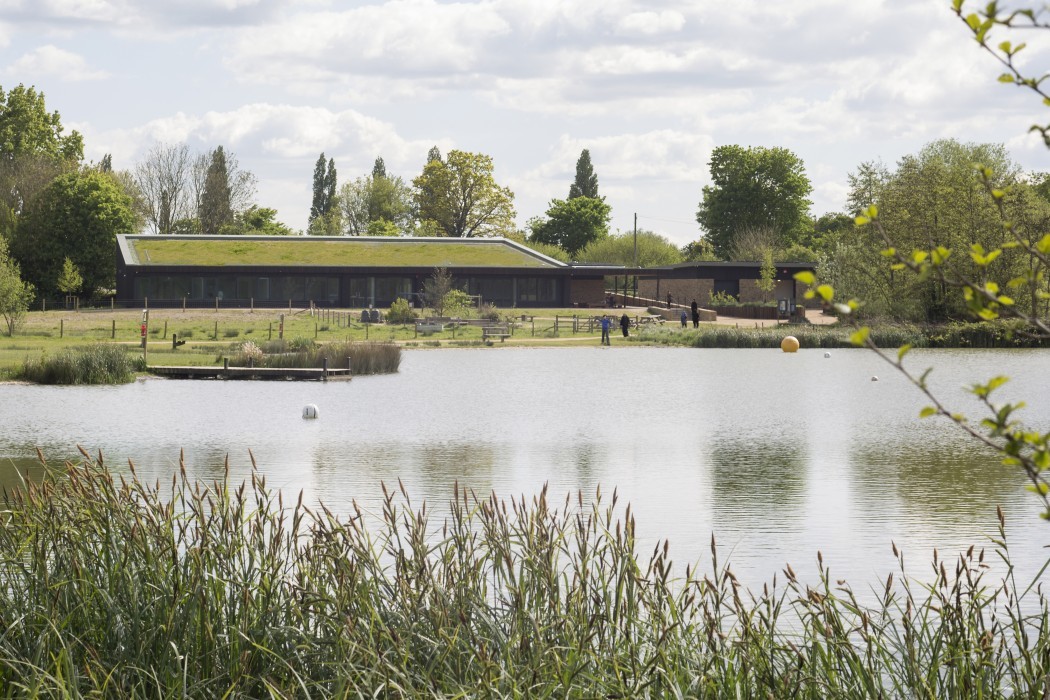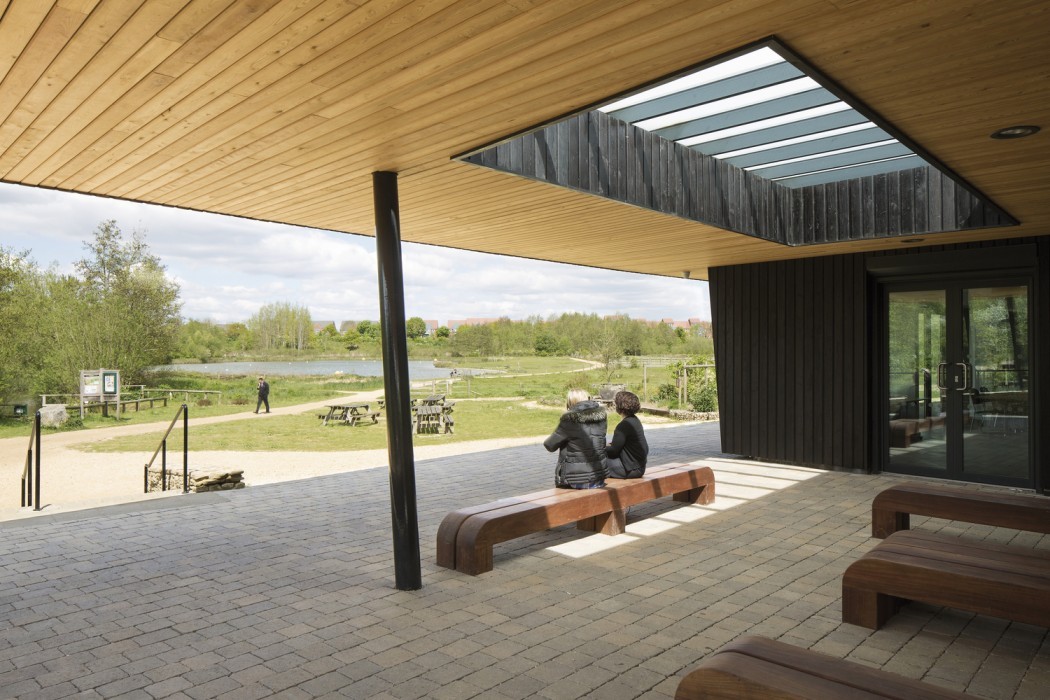 The Lakeside Centre
Client:
Eastleigh Borough Council
Awards:
Civic Trust Regional Finalist 2018, The Green Apple Awards 2018: Beautiful Buildings Category - International Gold Winner
The Lakeside Centre
The Lakeside Centre is a new community water sports facility in the Lakeside Country Park. The 60-acre park is a popular regional destination, with lakes, wet meadows and woodland, attracting approximately 10,000 visitors each year. The project team's main focus was integrating the new facilities with the park's existing ecology; minimising consumption, and generating renewable energy on-site while increasing capacity for use.
The client's brief was for a BREEAM Excellent rated building that offers better-suited accommodation to maximise revenue for the council. Increased accessibility to the park and lakes, along with dedicated facilities for user groups and the general public.
Mitigating the impact of the new development's construction was paramount. The scheme includes a biodiverse green roof, native plants, shrubs and wildflowers throughout, permeable paving, and natural dry-stone masonry to promote colonisation of insects and plant life and the biodiversity of the park wherever possible.
The building materials minimise maintenance and provide an aesthetic that will gradually patina with age: natural stone, scorched timber, zinc roof. The thermal envelope includes triple glazing and thermal mass where appropriate in order to improve thermal comfort, reduce noise pollution, and mitigate excessive solar gains.
The new centre offers not only public disabled WCs, but shower and changing facilities for wheelchair users, allowing those with complex needs (and their carers if applicable) to fully enjoy the park.
The vastly improved facility is sustainable to run and fully embraces the beauty of its lakeside setting.
Download PDF