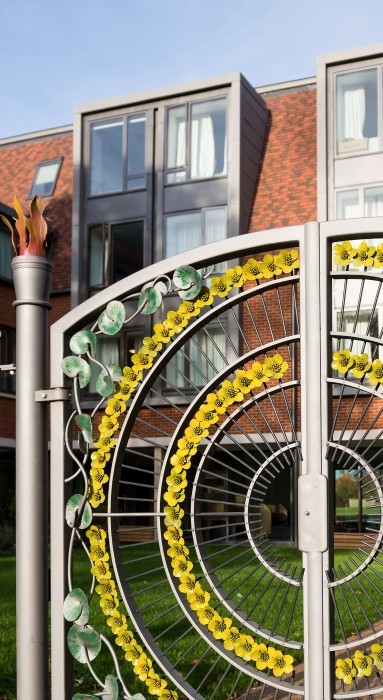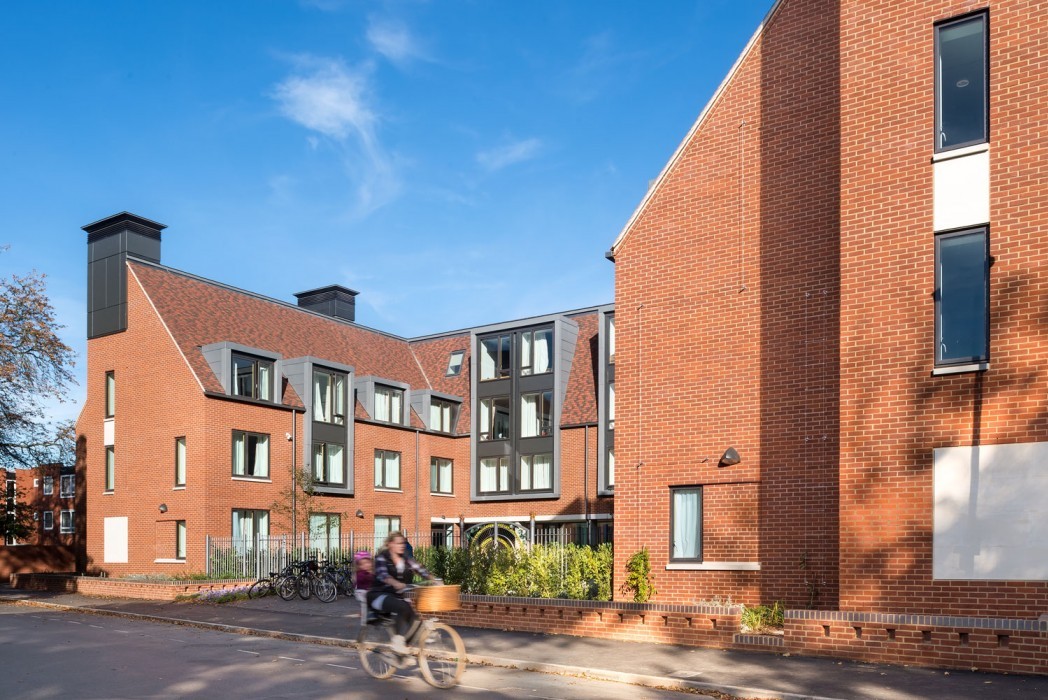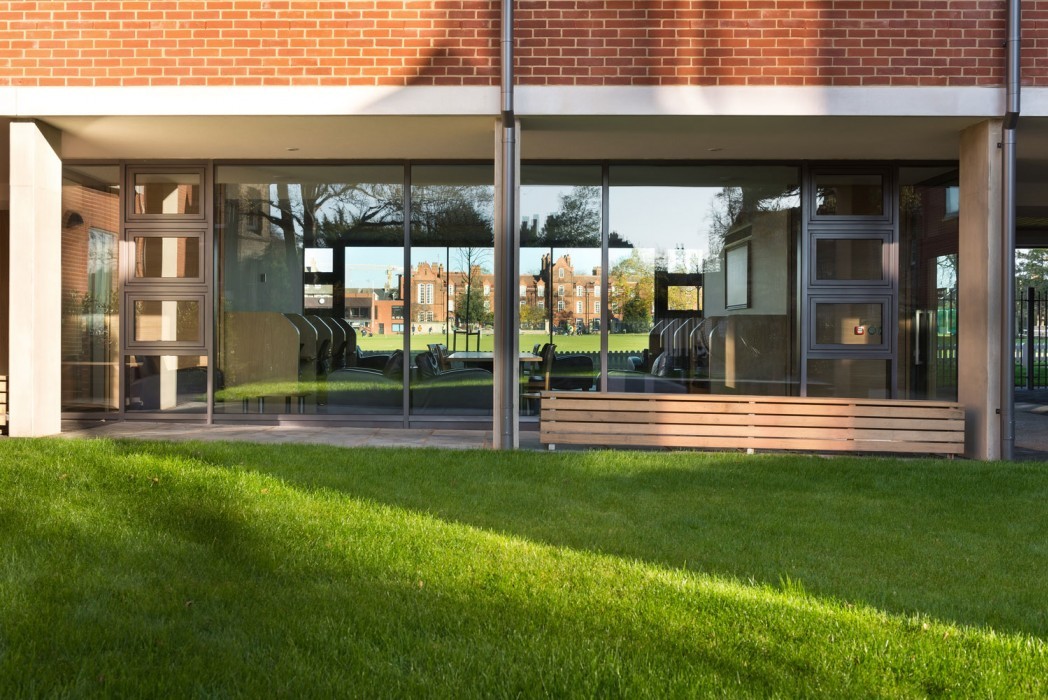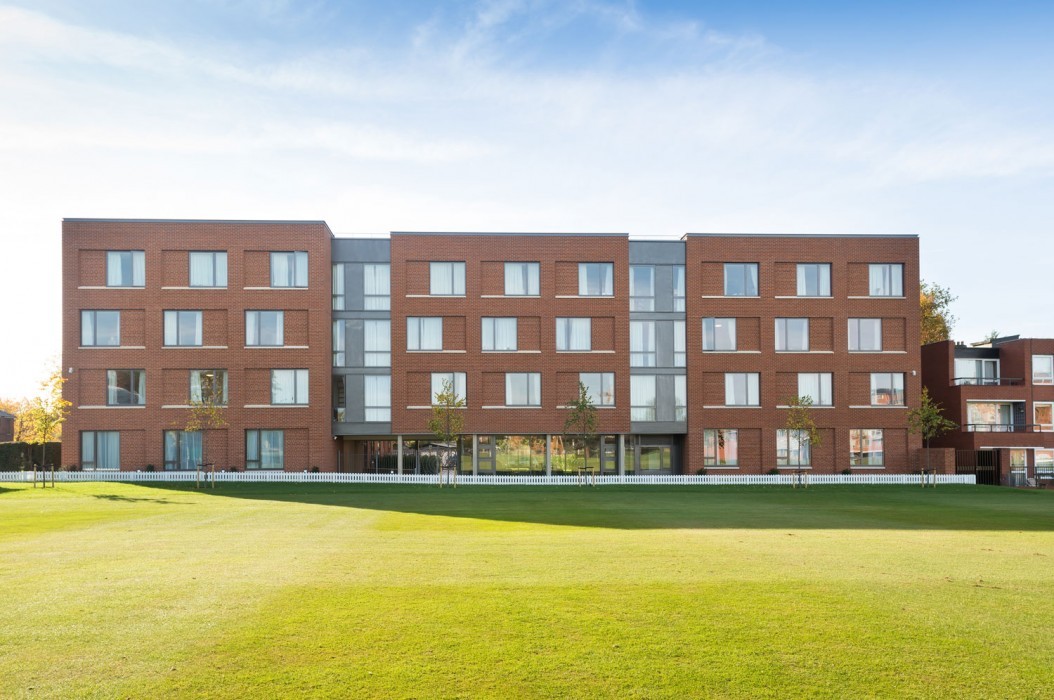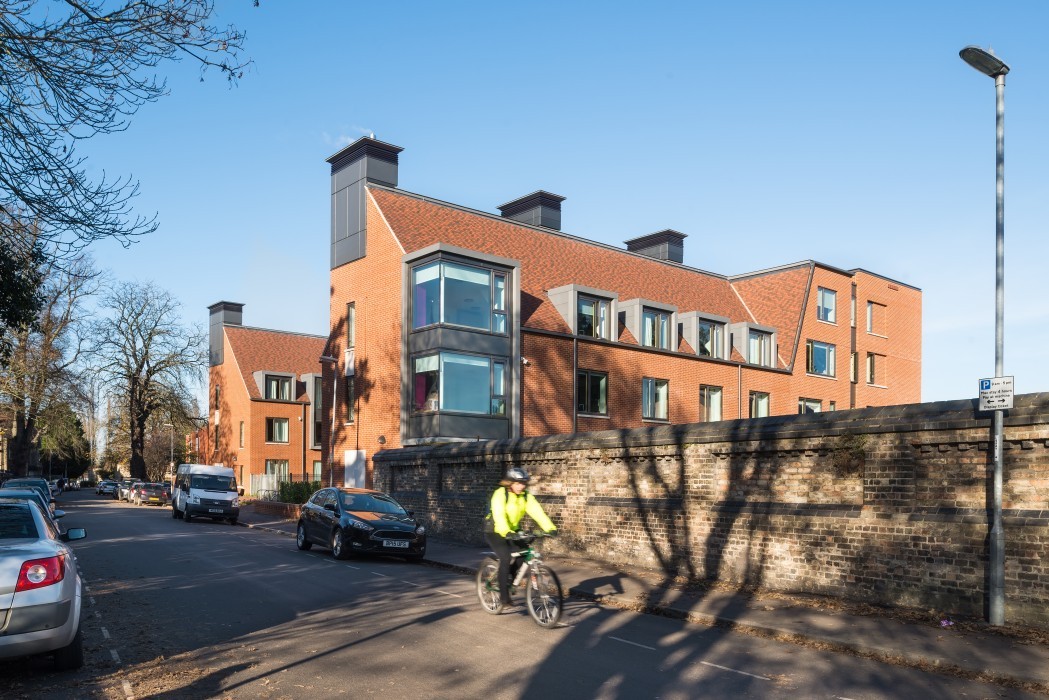 Gresham Court Graduate Accommodation
Client:
Hughes Hall, Cambridge
Gresham Court Graduate Accommodation
In 2014 Hughes Hall were given the opportunity to purchase the site of the former University of Cambridge Physical Education Centre in order to provide much needed graduate accommodation.
Located on the opposite edge of Fenner's Cricket Ground to the main College buildings, the new building's form, aspect and materials are a careful response to the surrounding context.
The 85 student rooms with ancillary spaces are arranged into apartments of 6-11 bedrooms, each with its own shared kitchen/dining room where students can socialise. The rooms are relatively similar in footprint but there are a variety of window styles and roof profiles which provide different character to each. The kitchens and social spaces are also different sizes and their layouts respond to their location within the building and views out.
We have arranged the accommodation around a central garden court which is open to the street and a transparent study space facing Fenner's. This not only creates landscape views for the students, but also opens up more public views from the street to the Cricket grounds and existing College buildings beyond. The three main entrances which lead to the staircases are accessed via the garden. Secondary entrances which lead to bicycle stores, plant areas and binstores are accessed via the side gates.
The main front entrance is centred on the view to the College beyond and is celebrated in the metal gates and railings designed by Alan Dawson. The intricate ironmongery plays with themes from the College's heritage.
Download PDF