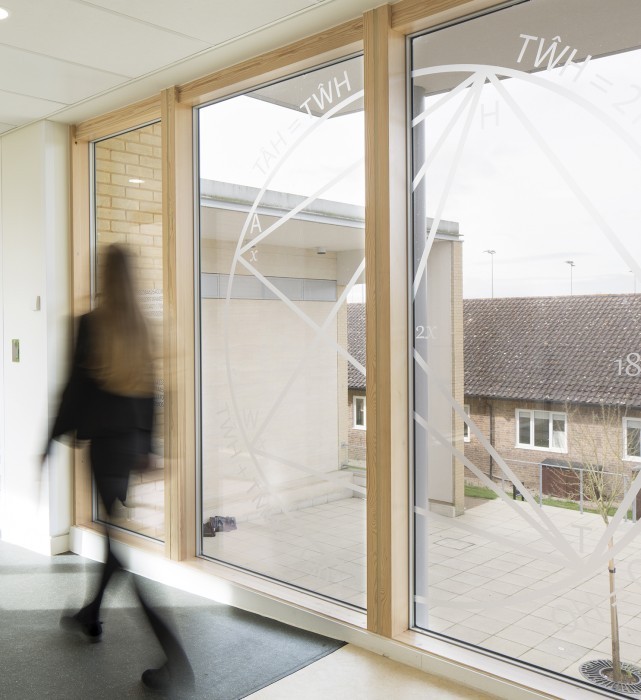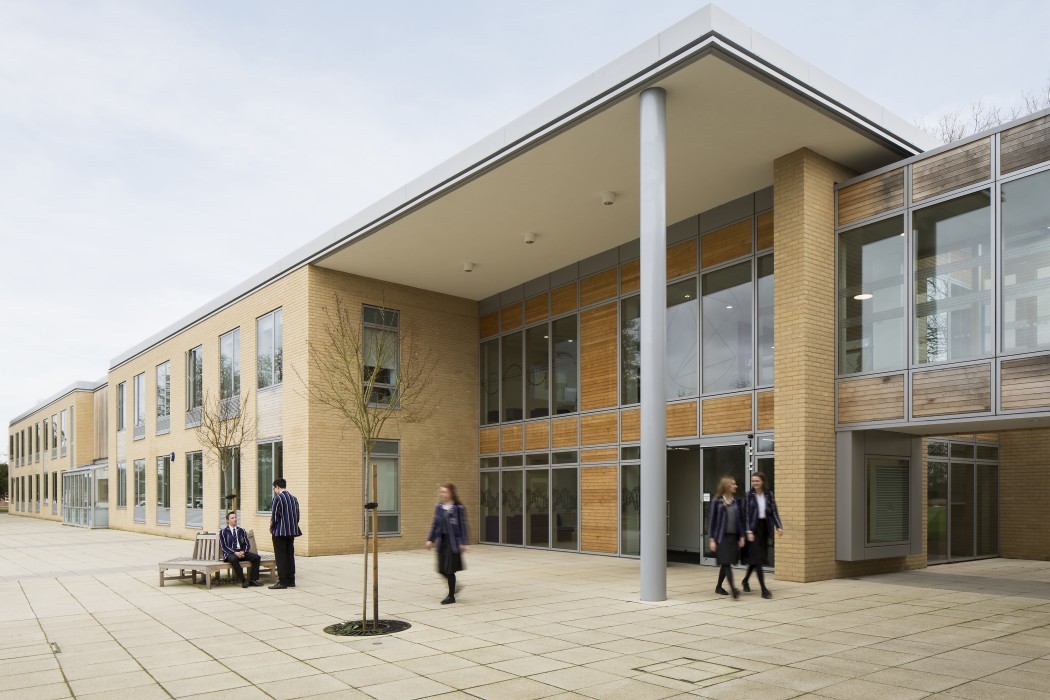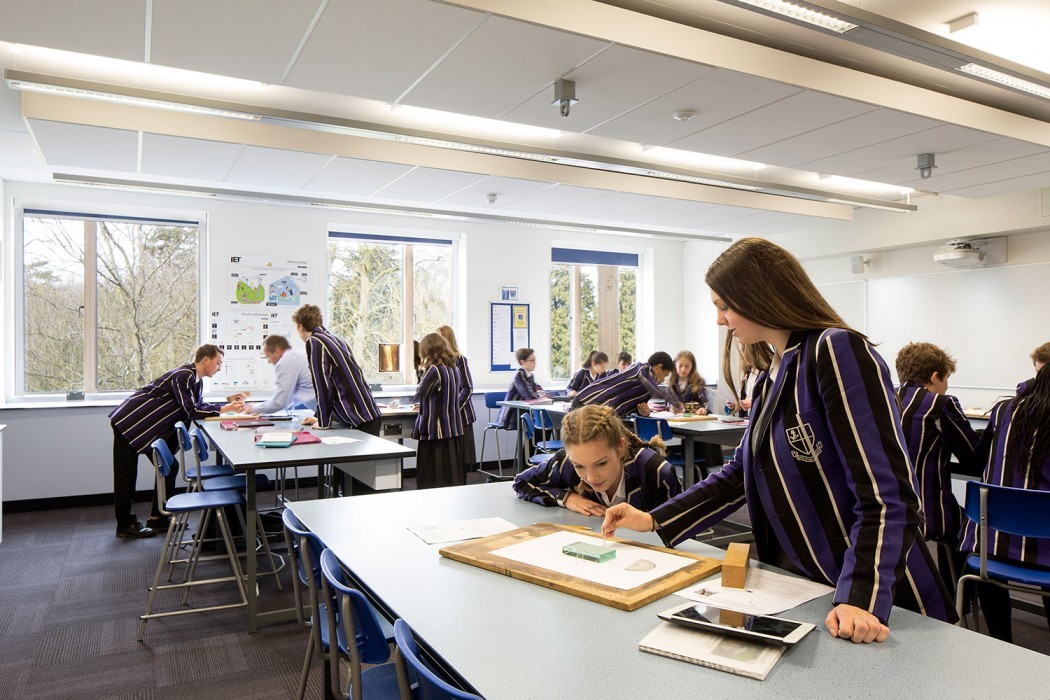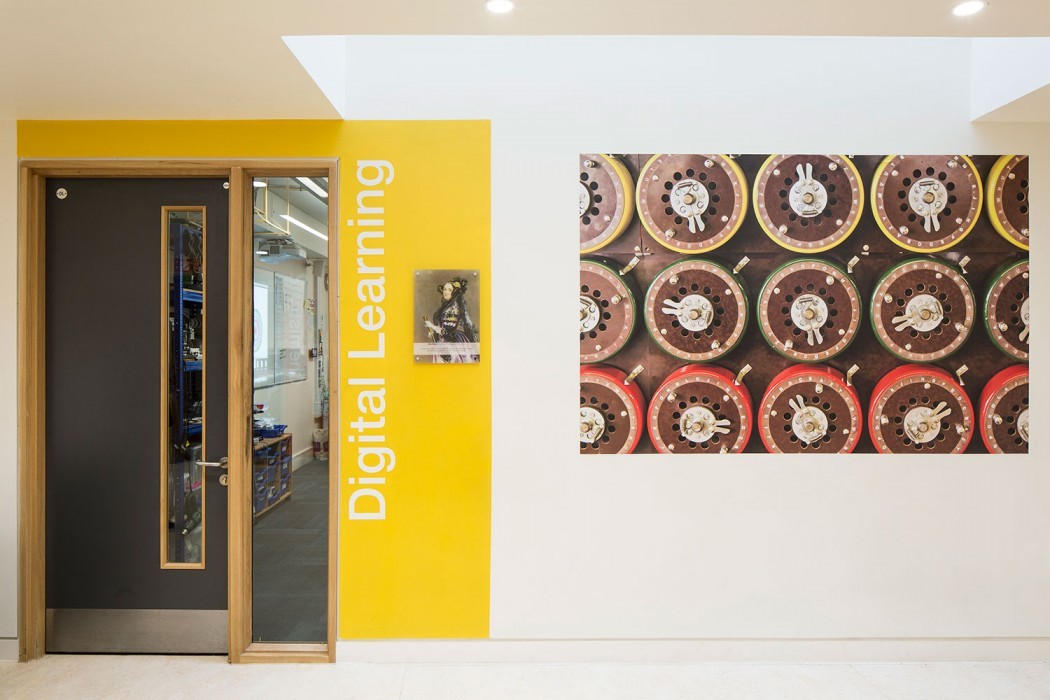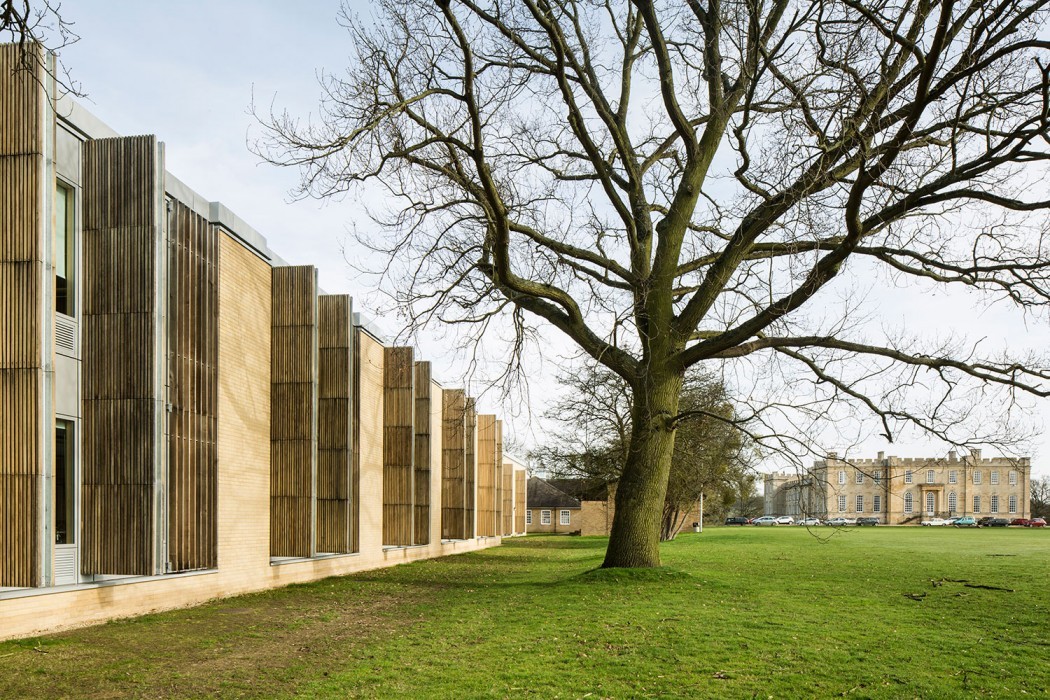 Kimbolton School, New Science Wing
Kimbolton School, New Science Wing
Set in the grounds of Grade I listed Kimbolton Castle in rural Huntingdonshire, Kimbolton School is an independent day and boarding school for boys and girls. Founded in the 16th Century, the school's success and longevity comes from continually updating and improving its facilities.
rhp's competition–winning scheme consists of a two storey linear building, linking to the existing Queen Katherine Building via a glazed bridge on the first floor.
The wing provides 12 new science labs, for biology, chemistry and physics and 5 new classrooms. A top lit central circulation space with open voids along its length creates an interactive and inspiring environment, incorporating breakout spaces which encourage collaborative work outside teaching rooms. The accommodation includes prep rooms, staff rooms, an IT suite and a conference room.
Our integrated design delivers a light and comfortable building taking account of sustainability, energy efficiency and environmental impact. All of these elements were achieved on an historic site with very significant planning sensitivities.
Download PDF