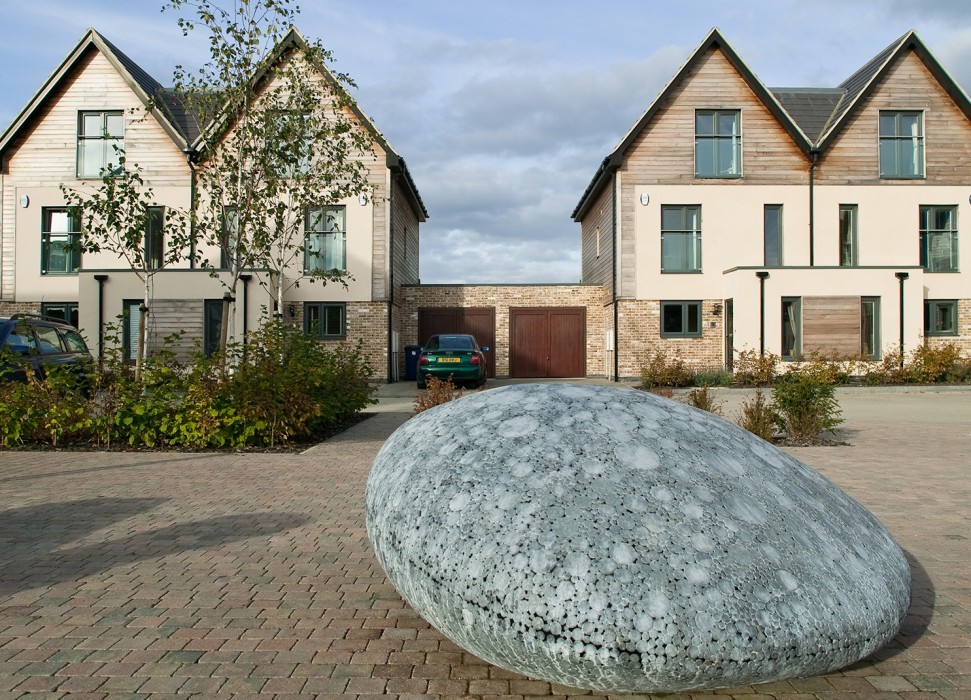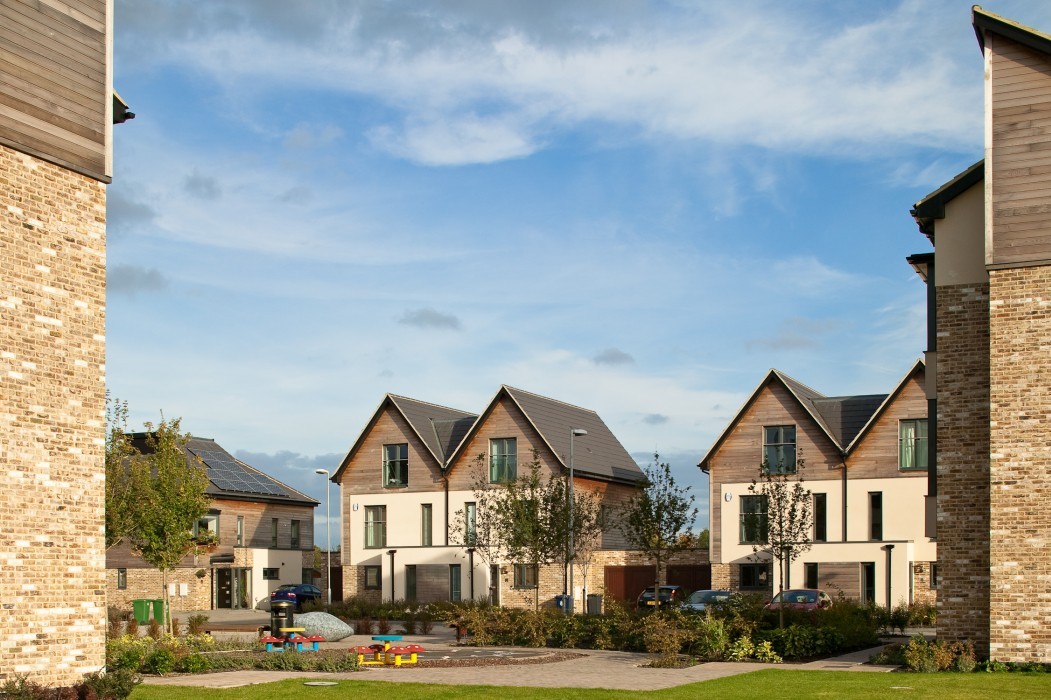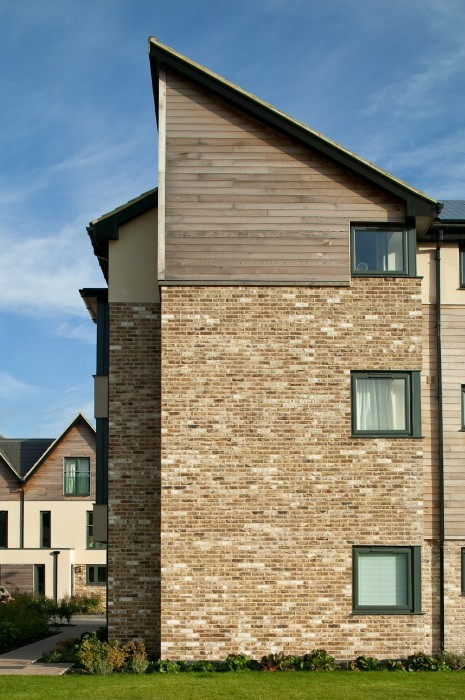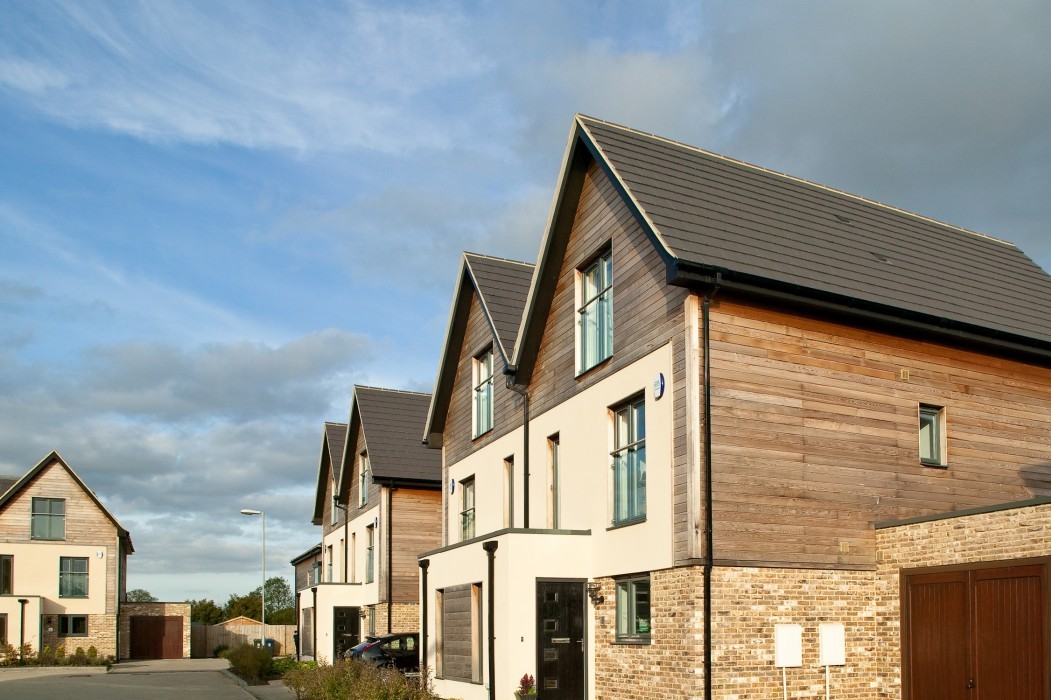 Histon Housing
Client:
Luminus Housing Group
Value:
£10m approximately
Status:
final phase completion 2013
Histon Housing
Following rhp's design development of the masterplan for this brownfield site within a 'necklace settlement' to the North-East of Cambridge, we obtained separate planning approvals for the two phases of this energy efficient housing scheme, in which built forms and landscape elements combine to create a high quality public realm.
We maintained and reinforced the former Unwins Seed site's existing landscape features wherever possible, and followed 'Manual for Streets' guidelines to prevent roads and cars dominating the layout. We designed a complementary mix of contemporary and traditional building forms, using a unifying palette of materials such as buff brick, render and timber, with red-tiled or grey slate roofs. The completed development offers accommodation ranging from one and two-bedroom flats to three to five-bedroom semi-detached and detached family houses, and (in line with planning permission requirements) 40% of its units are 'affordable' housing, integrated into the tenure-blind design.
The scheme's sequence of spaces offer a pleasing variety of character and identity, in line with 'Building for life' principles. We have also proposed a series of public artworks relating to the site's former use, to add to the character and interest of the development.
Download PDF