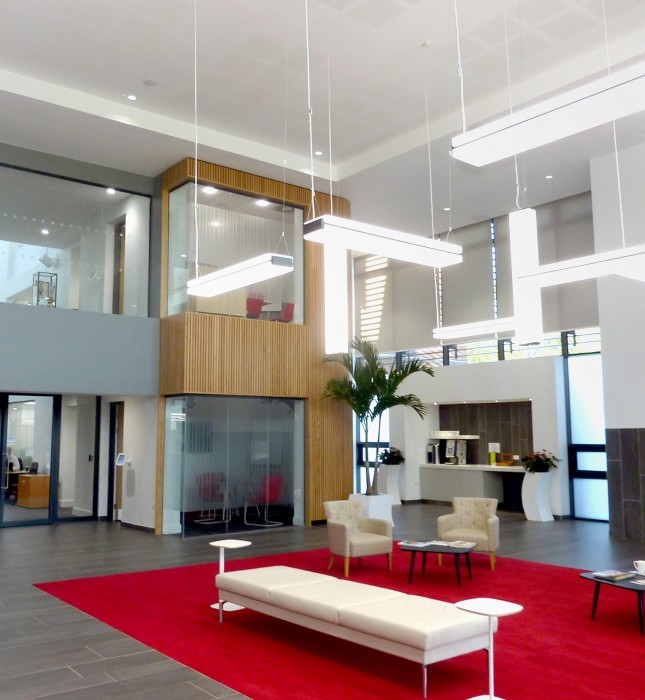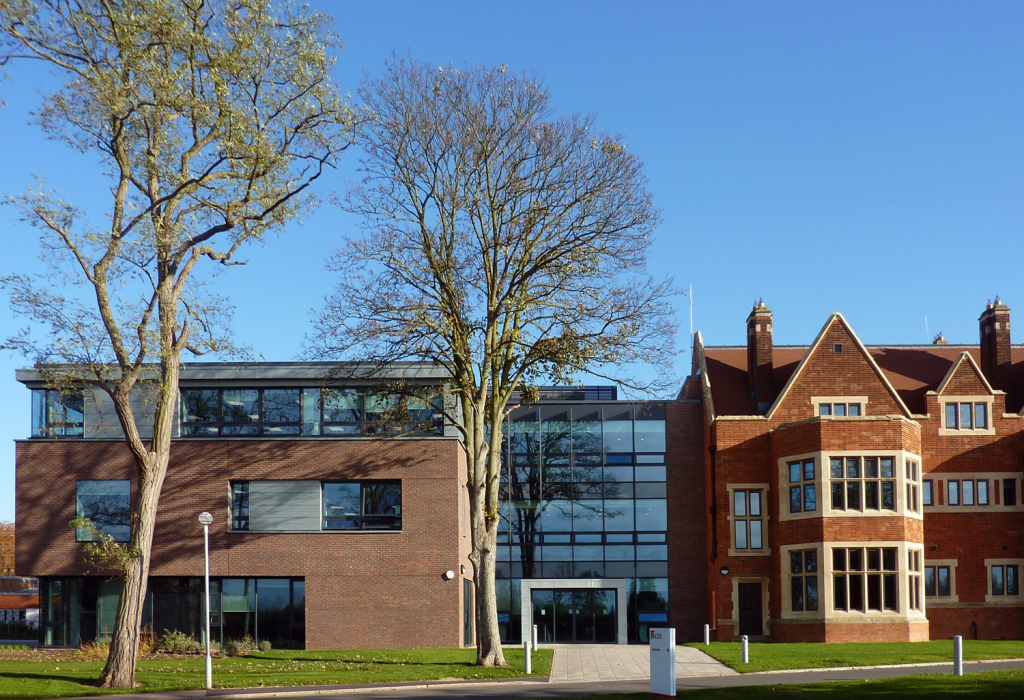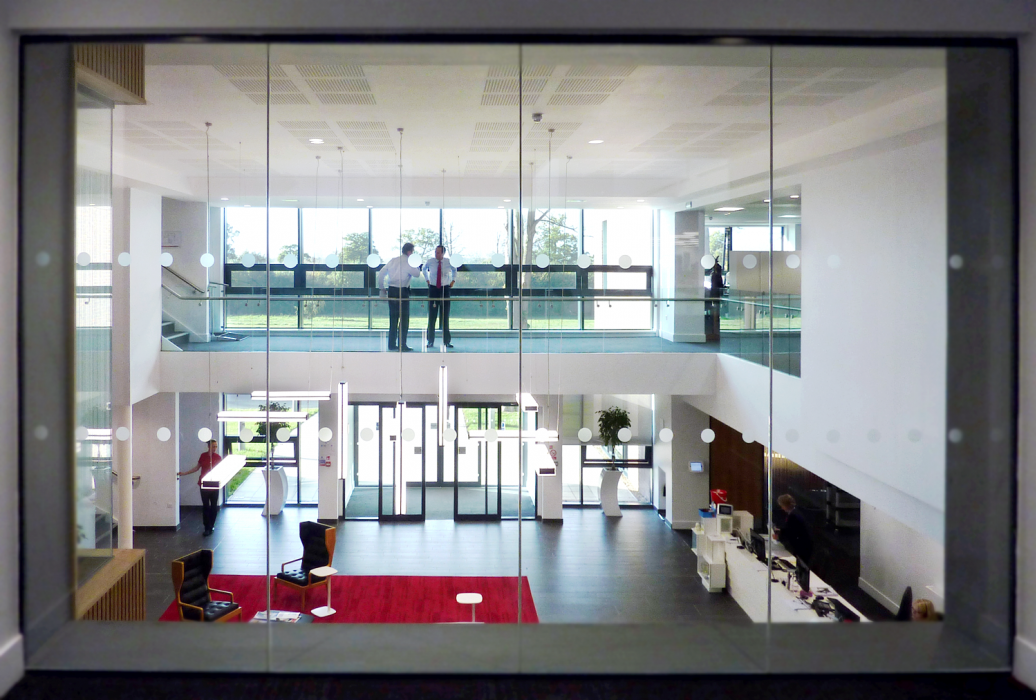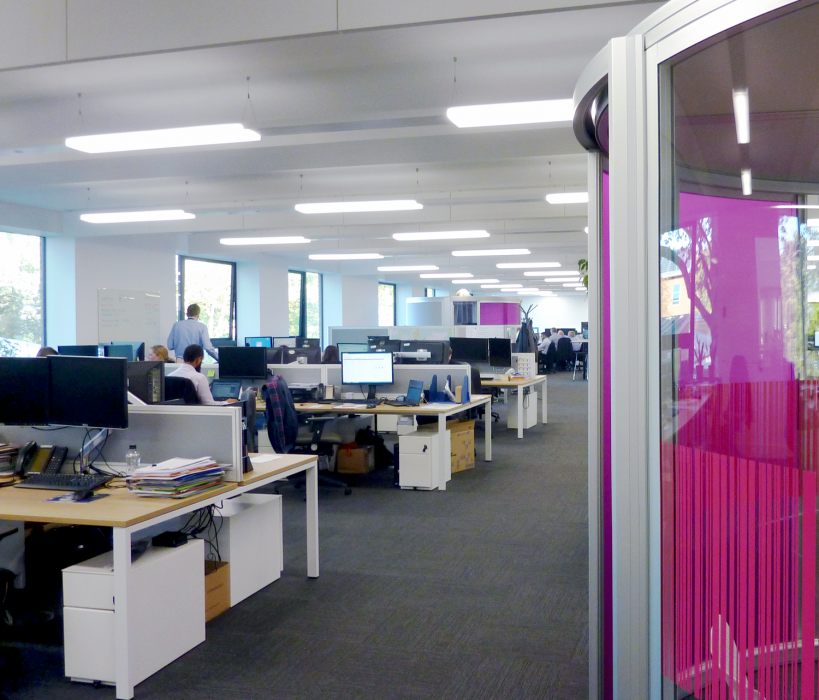 Tempsford Hall
Tempsford Hall
The national headquarters of the Kier Group have been based at the Tempsford Hall estate in Bedfordshire since the mid 1960s. Although set to remain at the heart of their organisation, the accommodation, which had been built in various stages adjacent to the Jacobean style Hall, was becoming increasingly difficult to adapt to new ways of office working.
At that point Kier approached rhp to develop a higher quality, more flexible and efficient working environment, together with an improved visual relationship between buildings and the parkland landscape setting.
We worked closely with the client to appraise a number of options - including refurbishment – before agreeing the preferred strategy. This approach involved the demolition of a 1960s wing and replacing this with a smaller scale entrance pavilion in front of a new office wing, connected by an atrium space to the existing 1980s wing. In addition the 1980s wings (together with the Hall) were to be extensively refurbished. rhp developed and coordinated the design through Revit 3D Building Information Modelling with Navis Works clash detection.
The new facilities provide an appropriate, contemporary working environment, which offer open-plan spaces, flexible new services, and significantly improved energy efficiency. The scheme incorporates a new biomass-fuelled energy centre and a fitness suite together with an external multi-use sports pitch and trim track within the estate grounds.
The form and contemporary style of the new scheme respond sensitively to the context, providing an assured quiet contrast to the historic Hall, within the parkland setting.
Download PDF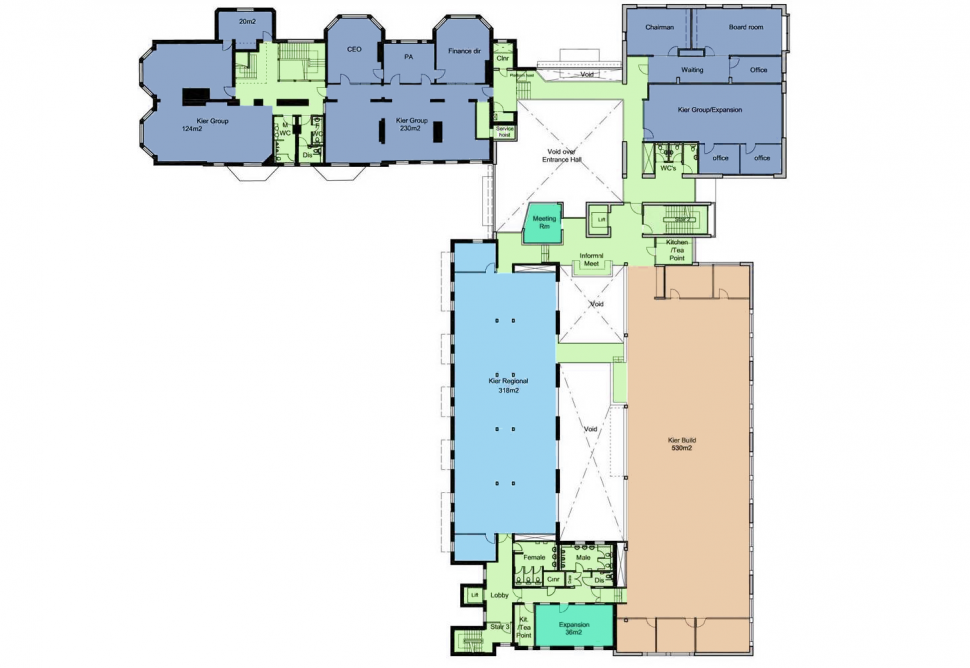 First Floor Plan

Elevation A, West

Elevation B, North