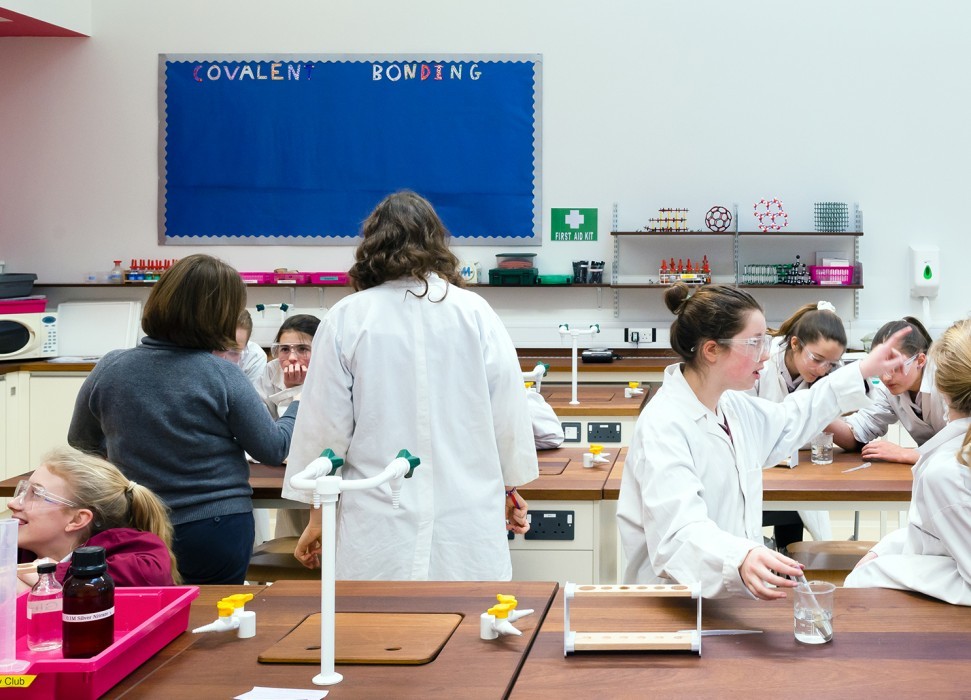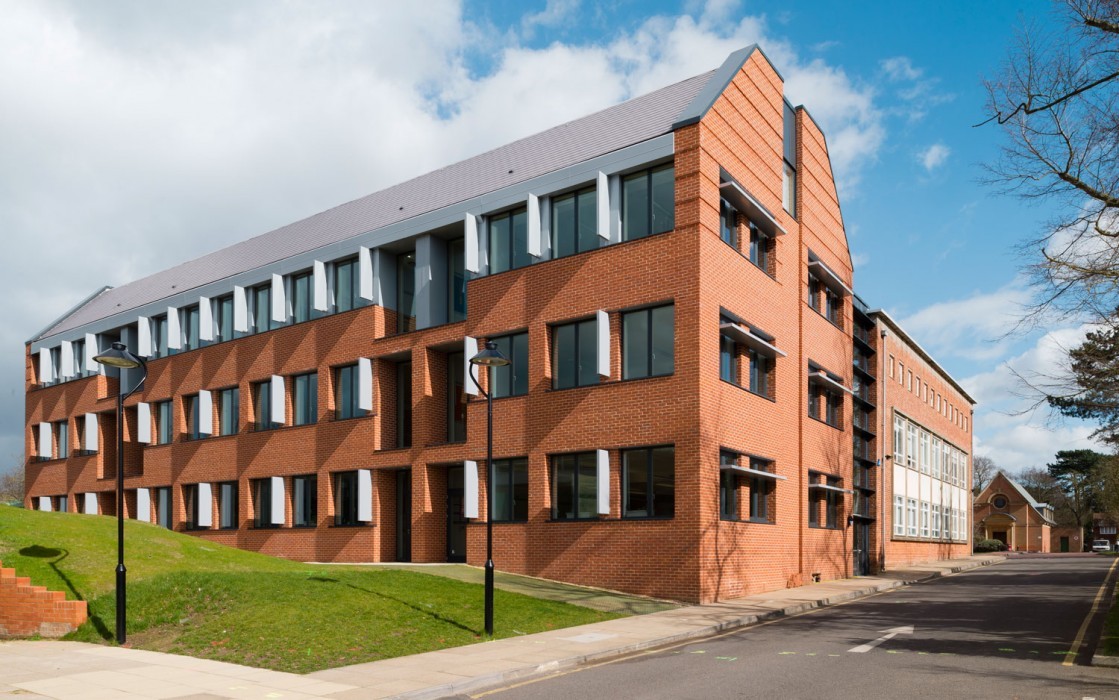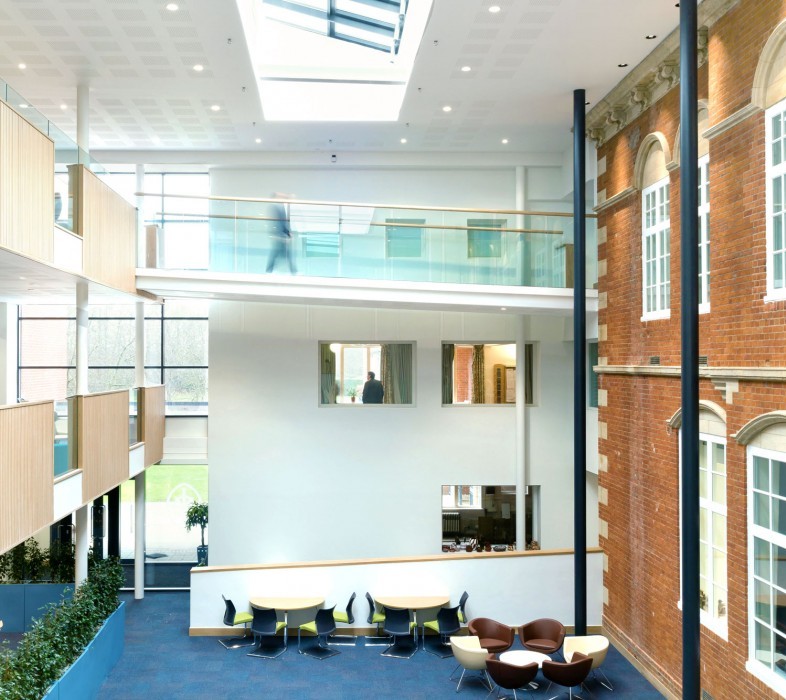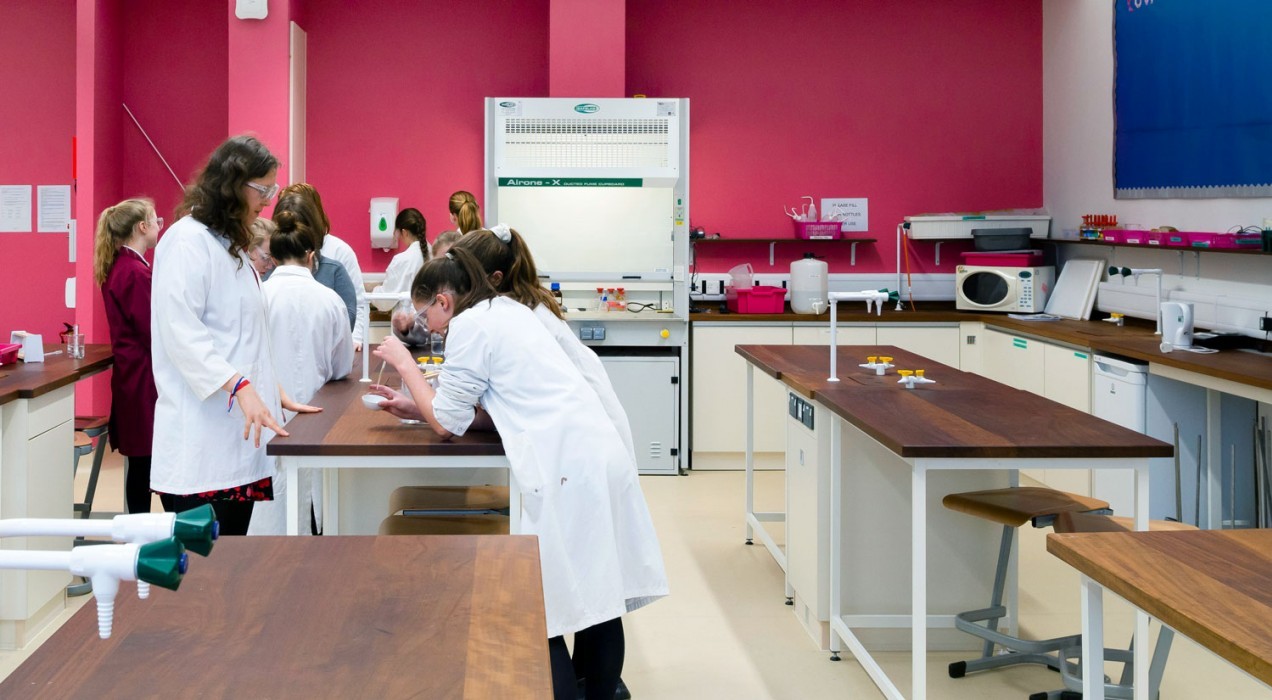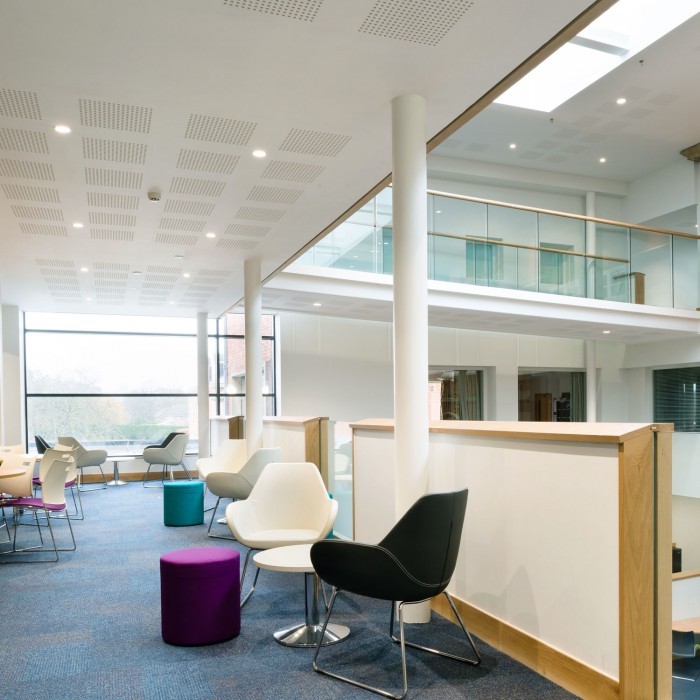 St Helen & St Katharine Science Centre
Client:
St Helen & St Katharine School
St Helen & St Katharine Science Centre
Located in the town of Abingdon in Oxfordshire, St Helen & St Katharine is a leading independent day school for girls, with an excellent reputation for science. The new Science Centre provides 12 laboratories with break-out spaces for interactive displays and collaborative learning outside the classroom.
The modern aesthetic of the building maintains a strong sense of continuity with the existing school buildings through the use of carefully matched brickwork in lime mortar, and through boldly articulated gable ends.
An atrium between the laboratories and the existing buildings creates a dramatic, light-filled space at the heart of the building, and the break-out spaces with their open balconies provide an exciting environment that encourages informal interaction. The atrium floor provides a large, flexible space for School events.
Space, natural light and transparency were key drivers for the design. Large areas of glass provide great visual connectivity between the internal spaces and the external environment beyond. Circulation zones are generous and equipped with recessed bag and lab coat storage.
The Science Centre achieves an Energy Performance Certificate rating of 'A'.
Download PDF