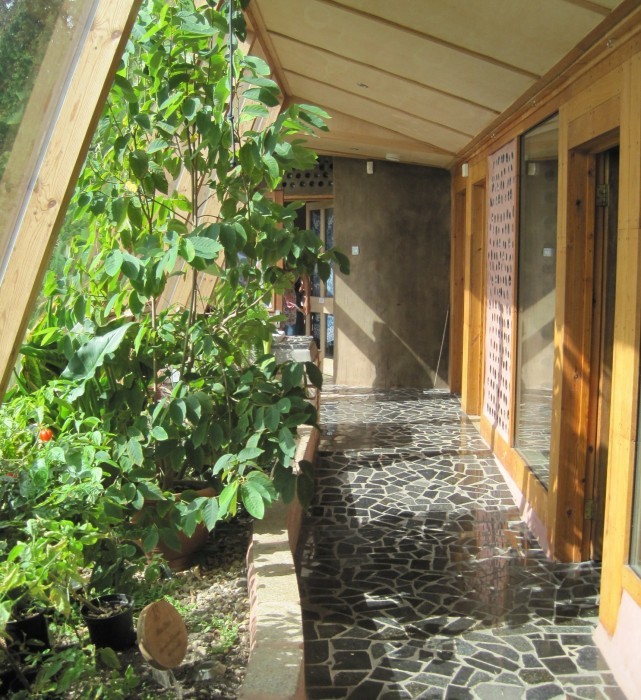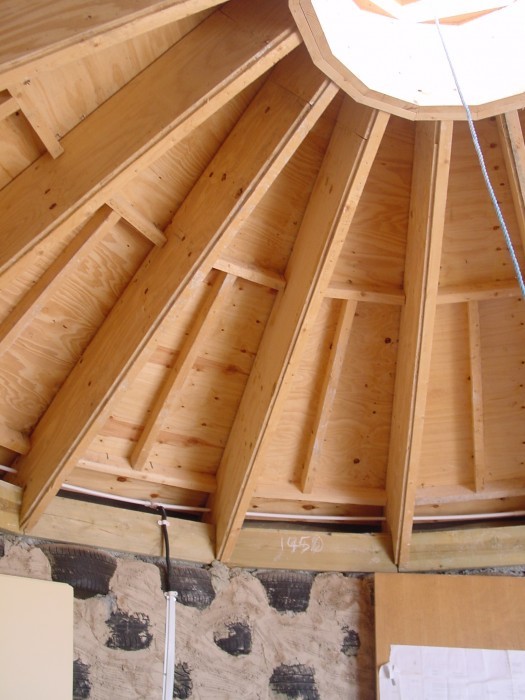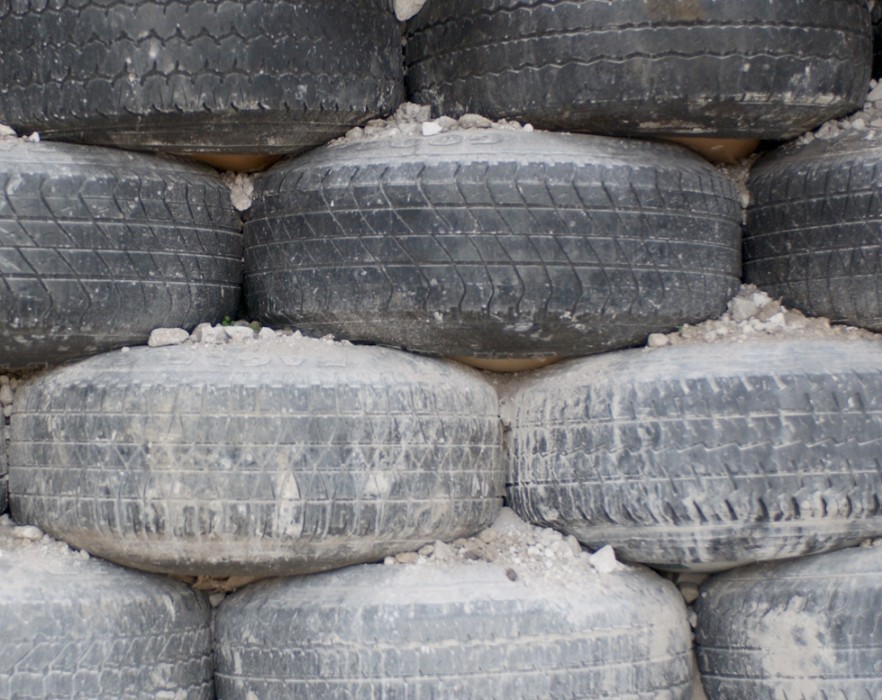 Brighton Earthship
Client:
The Low Carbon Network
Brighton Earthship
The Earthship concept was conceived out of a desire to create low cost, self-build, self-sustaining buildings with a zero-carbon footprint. There are several hundred in North America, pioneered by the architect Mike Reynolds.
rhp are members of the Low Carbon Trust and we were delighted to be invited by them to act as design co-ordinators for Europe's first Earthship in 2005.
Located in Brighton's Stanmer Park, the dwelling aims to be completely autonomous, and has no mains connections for heating, power, water or drainage.
The Brighton Earthship was built with 1m thick structural walls using 2,000 reclaimed car tyres clad inside and out with rammed earth - tyres are a non-degradable waste product. The thermal mass of the exterior walls helps to keep the Earthship cool in summer and warm in winter. Glass bottles and aluminium tin cans were used for the internal walls.
Rainwater is harvested, filtered and treated to provide drinking water, while grey water is recycled. Photovoltaic cells and a wind turbine provide electrical power; evacuated tubes and a wood pellet heater are used for water heating and to complete the building's autonomy a reed bed filtration system is used for treating foul drainage.
The Low Carbon Trust and Stanmer Organics use the Brighton Earthship as a community and educational centre, showcasing the Earthship concept together with its many innovative low cost and low energy strategies.
Download PDF