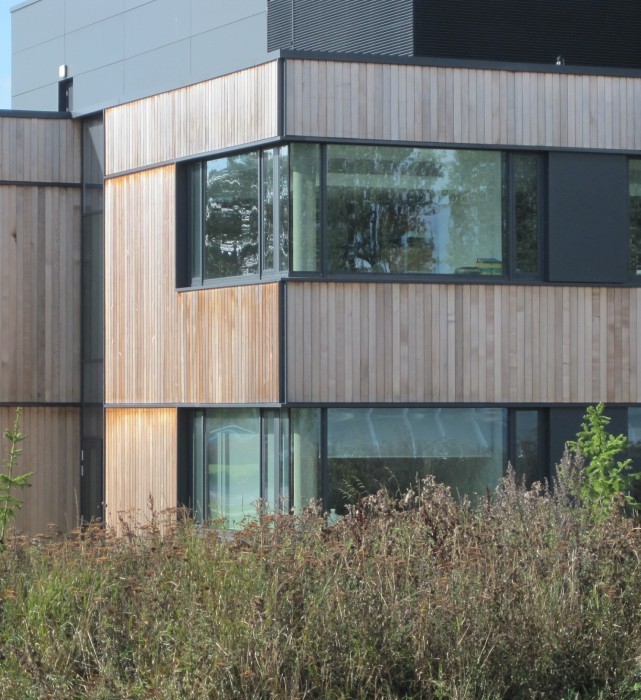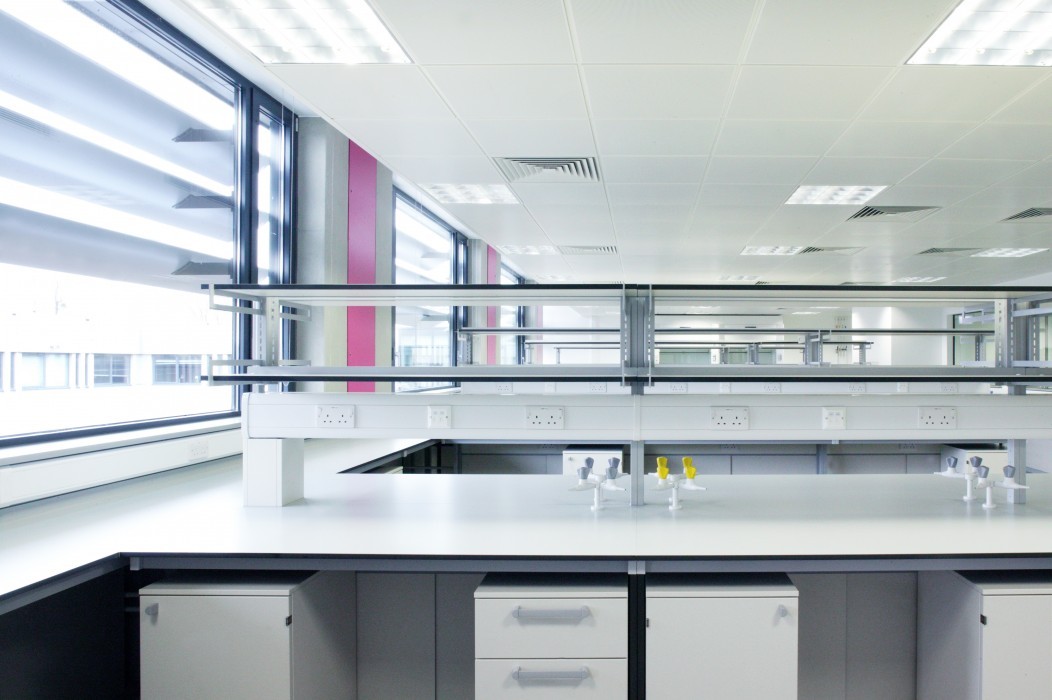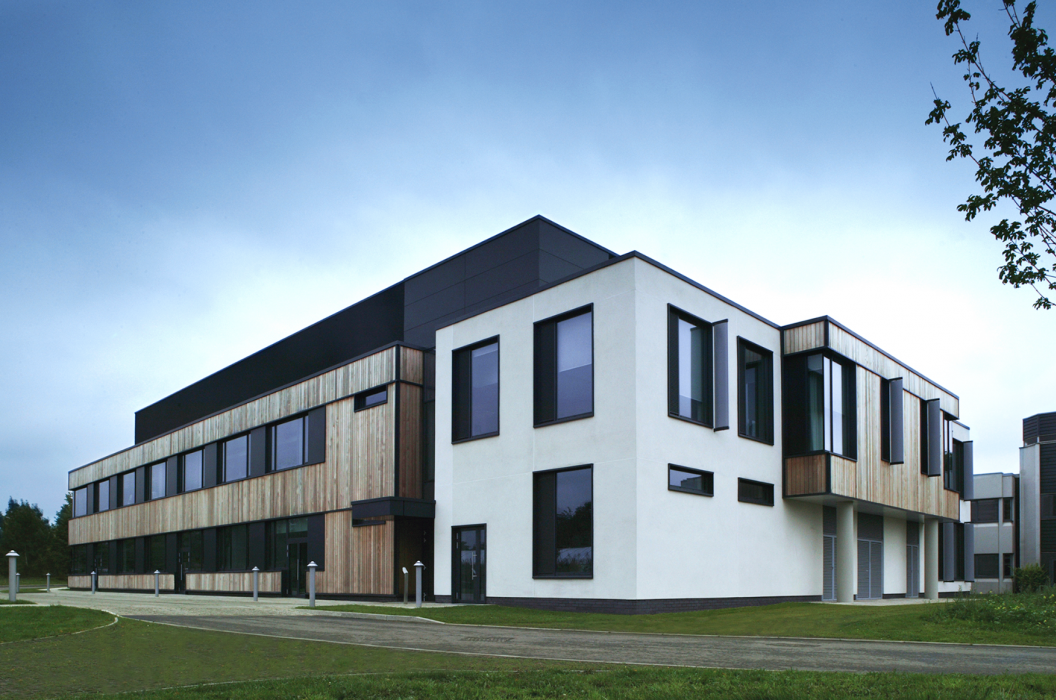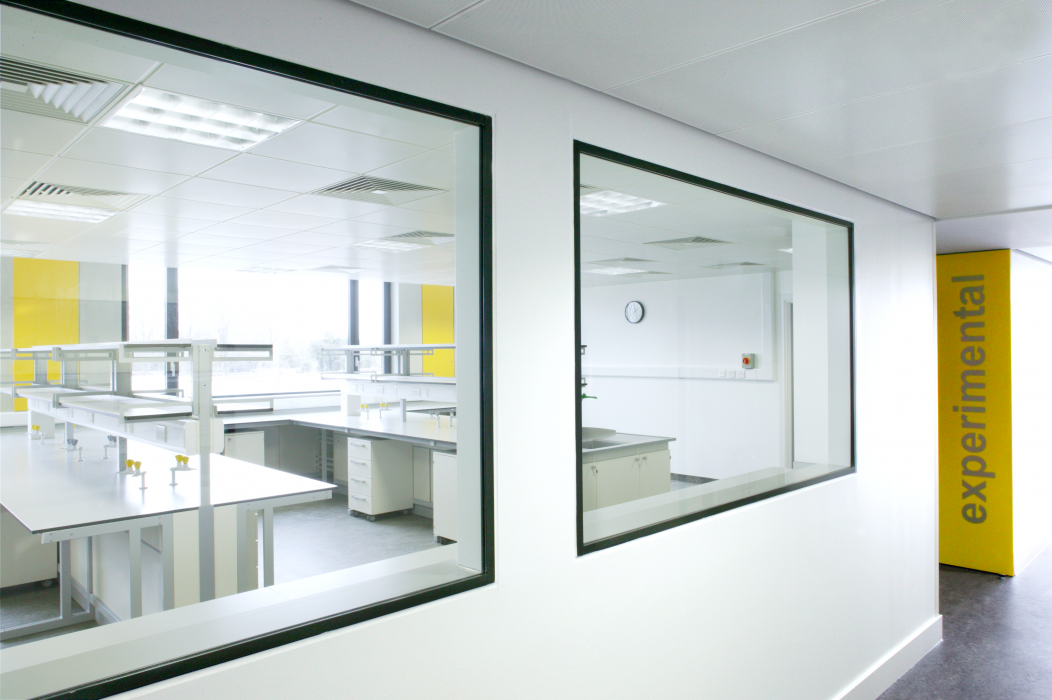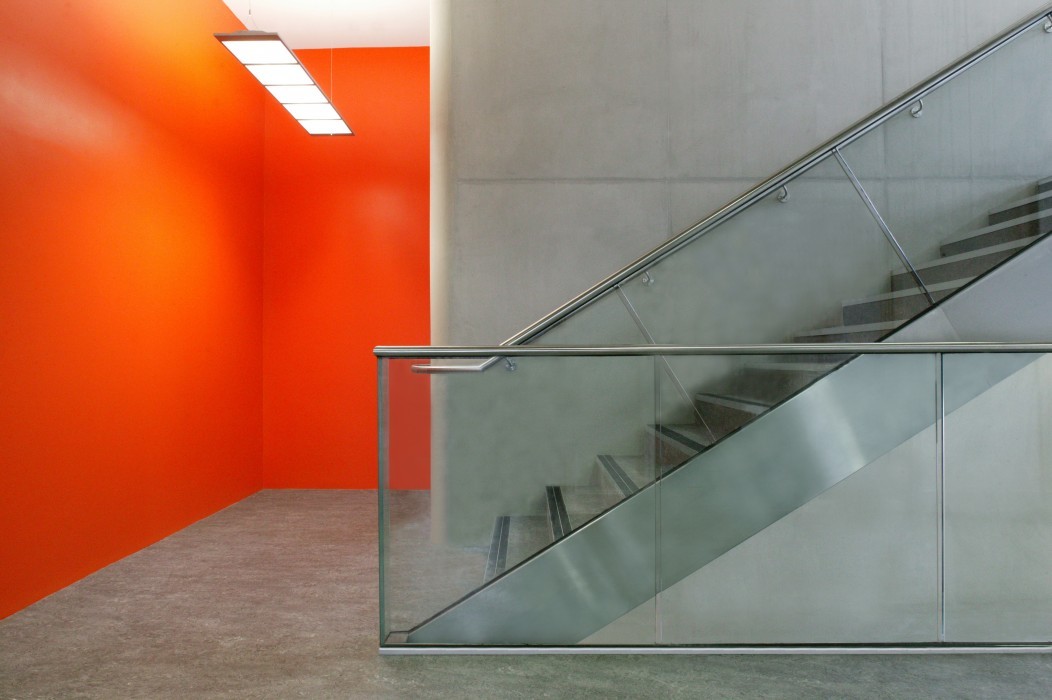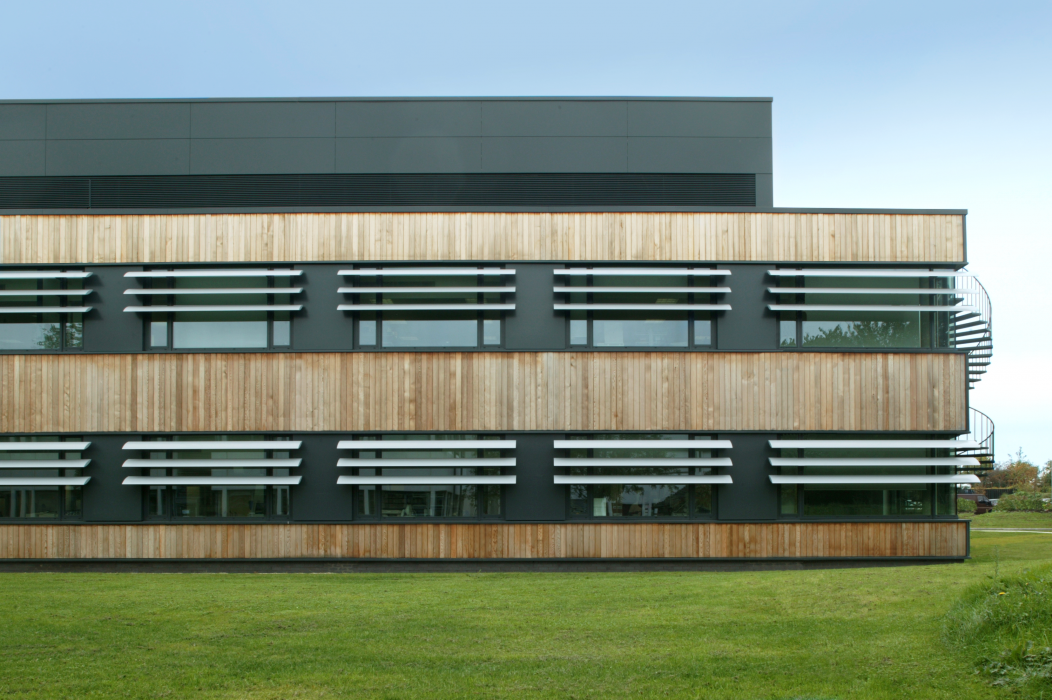 Centre for Ecology & Hydrology
Client:
Natural Environment Research Council
Status:
completed spring 2010
Centre for Ecology & Hydrology
Situated on a sensitive site close to the River Thames in Oxfordshire, the new research facility for the Centre for Ecology and Hydrology is one of only a handful of laboratories to achieve an 'Excellent' BREEAM environmental assessment rating.
rhp remain the best architectural practice I have worked with in a long time. There is little doubt in my mind, that the success at Wallingford is due, largely to their commitment
John Eacott
Head of Estates
NERC
The rhp design provides highly bespoke laboratory spaces for functions ranging from rough processing of soil samples to high containment molecular biology. Support spaces include a series of meeting rooms and offices, positioned to benefit from views over the meadowland to the River Thames. These areas can be passively cooled with night ventilation of exposed concrete soffits.
rhp architects have provided us with an exceptional personal and responsive service.... They have exceeded our expectations, delivering a very creative, innovative and sustainable project on time and within budget
Nigel Parfitt
Senior Project Manager
Natural Environment Research Council
Our layout strategy gives the best possible work flow for activities, whilst our flexible design can be readily adapted to meet changing scientific requirements. A north-south orientation maximises daylight and minimises glare and solar gain. Internal glazed screens allow daylight to penetrate deep into the building core. Variable volume ventilation systems and low velocity fume cupboards economise on energy use without compromising safety.
rhp have also improved the fabric and performance of existing 1970s buildings on the site. This included the provision of additional social spaces in recognition of the importance placed by the client on knowledge transfer and interaction between users.
Download PDF