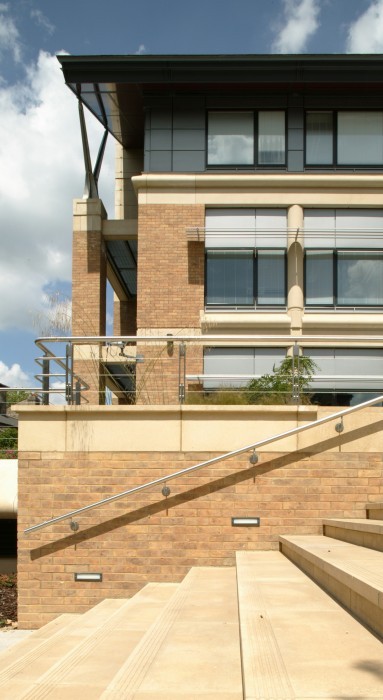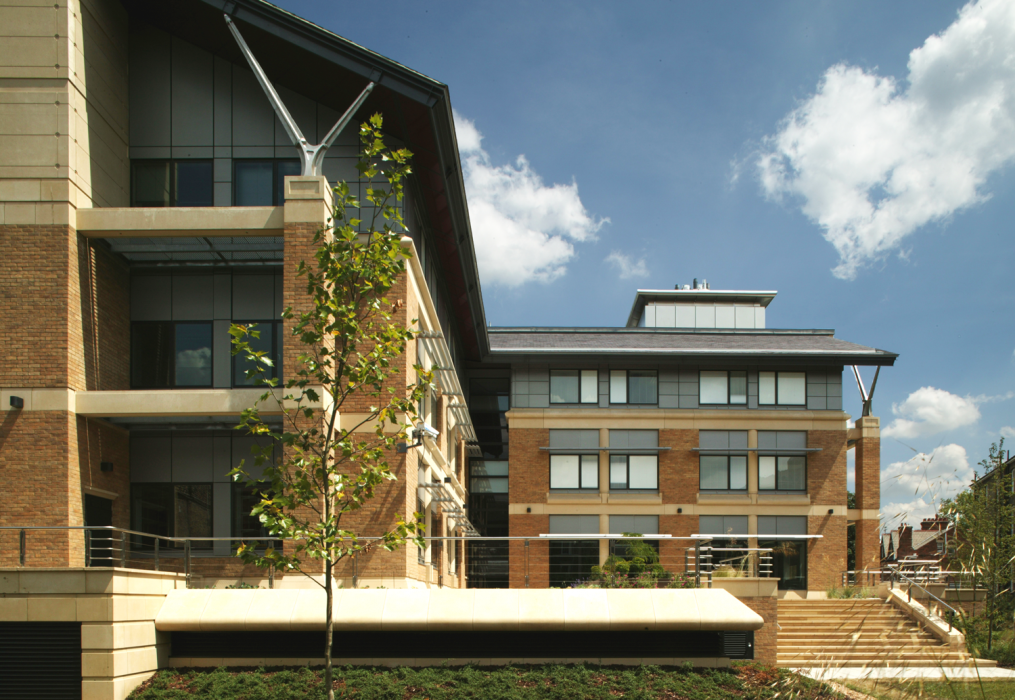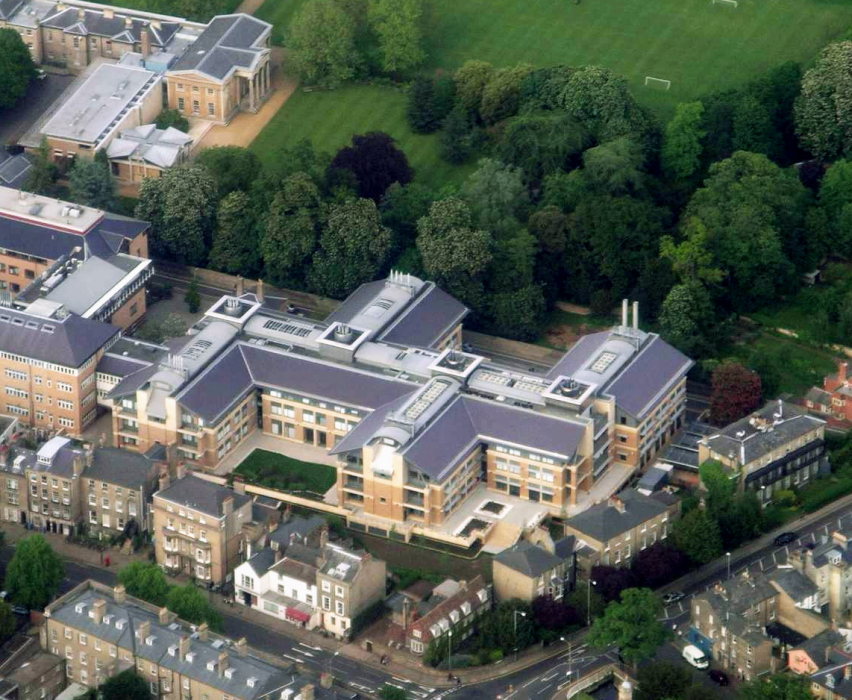 Gurdon Institute
Client:
University of Cambridge
Gurdon Institute
Funded jointly by Cancer Research UK and The Wellcome Trust, the Gurdon Institute brings together University of Cambridge scientists from many departments to study development and cancer biology. The building contains specialist facilities such as; confocal and multiphoton microscopy, bio-informatics, controlled environment rooms for Drosophila (fruit flies) and aquatics. A tea room opening onto a terrace and landscaped gardens provides a lively and invaluable forum for the informal exchange of scientific ideas and cross-fertilisation between research groups.
We have forged an excellent working relationship with rhp throughout our project here. Their work is of a very high quality and they demand the same from others. They are flexible, listen carefully to what is needed and come up with solutions which are excellent in terms of both function and style. The architectural design of this building makes it a very pleasant place to work
Ann Cartwright
Institute Administrator, Wellcome CR-UK Gurdon Institute of Cancer and Developmental Biology,
University of Cambridge
As laboratory designers and architects, rhp led the process of developing the scientific brief directly with the end users, understanding the processes involved and the space needed to accommodate them effectively and economically.
Following on from our earlier masterplan for the site, the design breaks down the mass of the building into pavilions leading off a central spine, providing efficient circulation, excellent daylighting into the laboratories and pleasant views out onto the landscaped spaces between and beyond the pavilions.
Download PDF