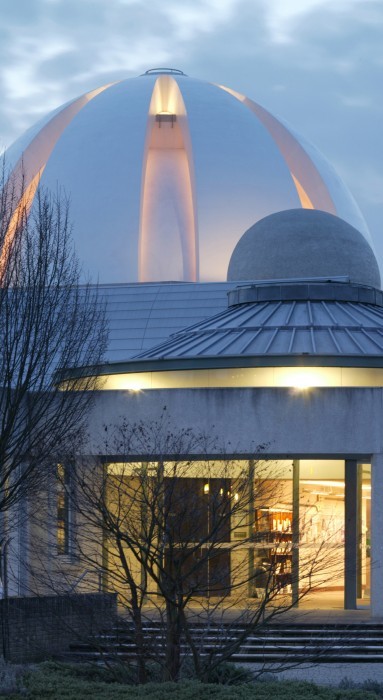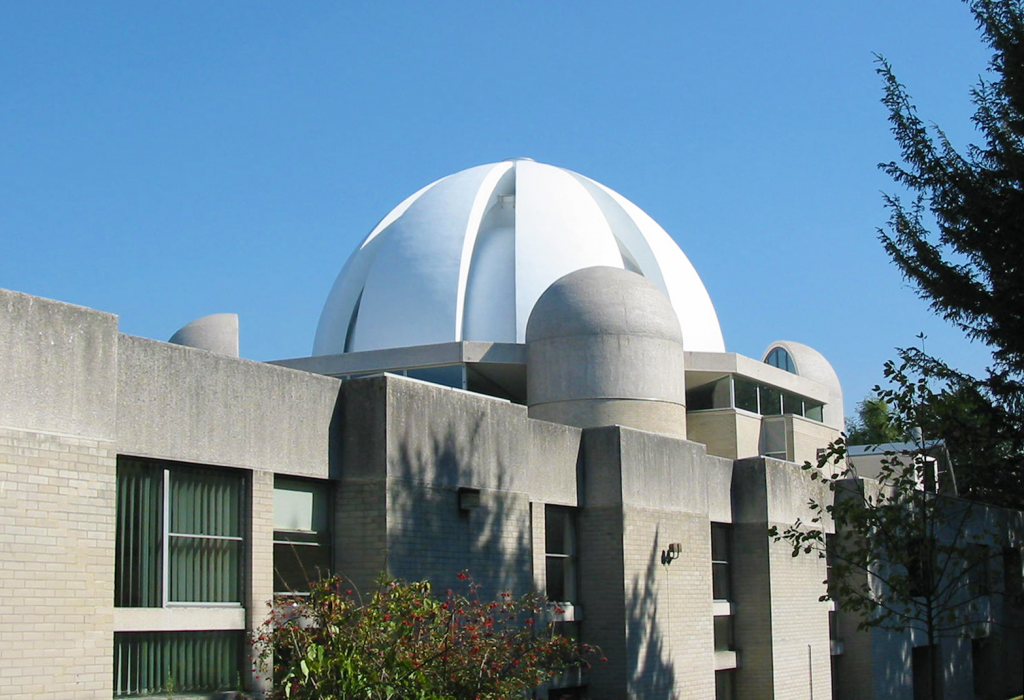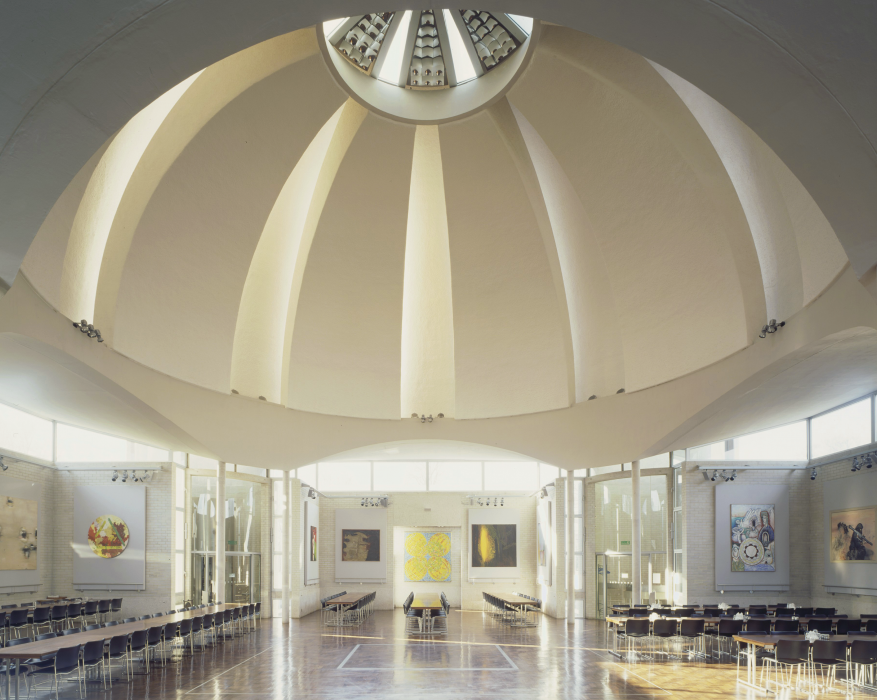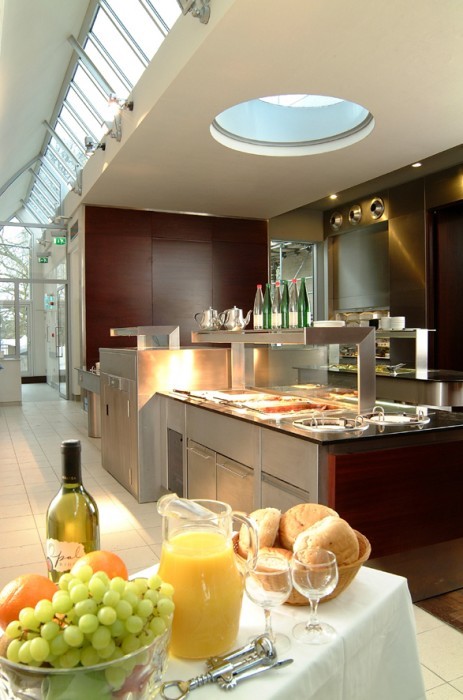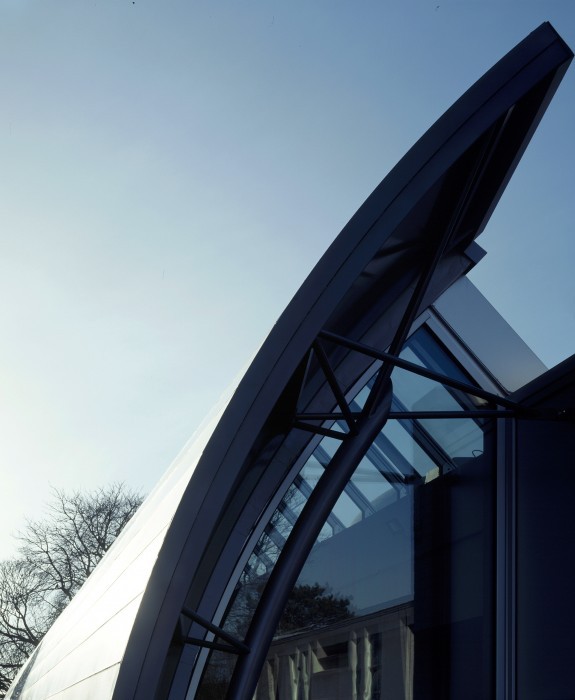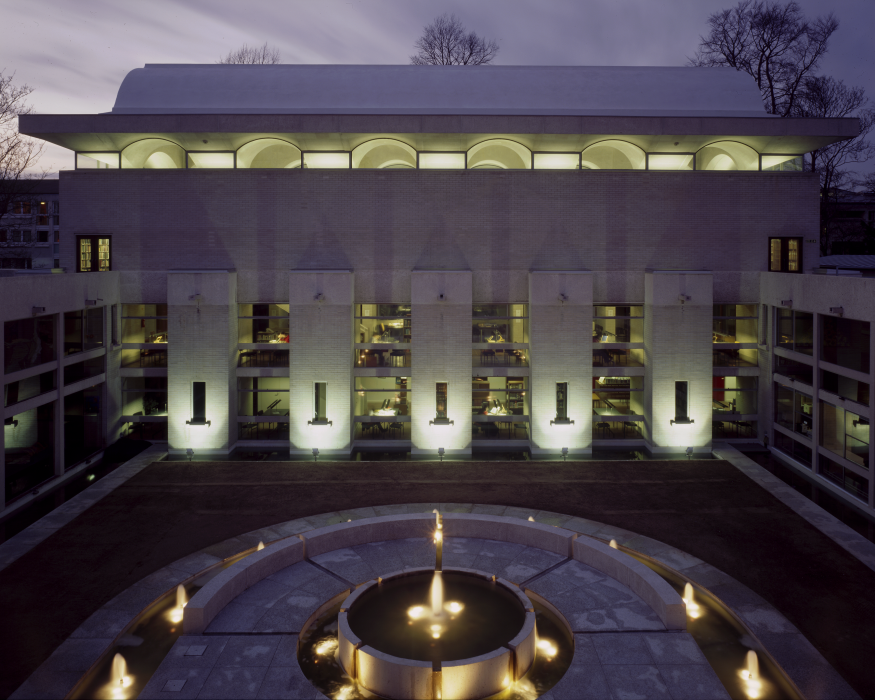 Murray Edwards College
Client:
New Hall, Cambridge
Size:
1,650m² (refurbishment) 300m² (new build)
Awards:
RIBA East 'Spirit of Ingenuity' Heritage Award 2003
Murray Edwards College
The College set rhp a challenging brief; to retain the architectural character of the existing 1960s Grade II* listed buildings, whilst resolving a wide range of technical and functional problems inherited from the original design. Significant improvements and interventions were required to the building fabric and services to not only meet current standards and expectations for comfort, but to also re-energise the environment and experience for the visitors, students and staff who use the facilities.
The refurbishment of the College dining hall with its iconic domed roof was a key focus of our design. The hall's acoustics, lighting, heating, ventilation, fire precautions and disabled access were all completely overhauled to achieve a much more comfortable, inclusive and attractive space to enjoy a variety of social functions, from formal hall serving 250, or for a number of smaller groups in comfort, to conferences, student events and concerts. The revitalised hall is now served by refitted contemporary kitchens and a new 30m long servery constructed behind a gleaming curved aluminium wall. The original dramatic servery lift rising from the refitted kitchen below has been retained and refurbished to comply with current safety standards.
Completed in six phases, the overall project also included a new fire strategy and installation of a future-proof service infrastructure. Rooms adjacent to the library have been converted into a new computer suite and the library itself has undergone major structural repairs and re-servicing works. The Council Room and entrance foyer have also been refurbished as part of a long term programme to up-grade the public concourse areas throughout the College.
Download PDF