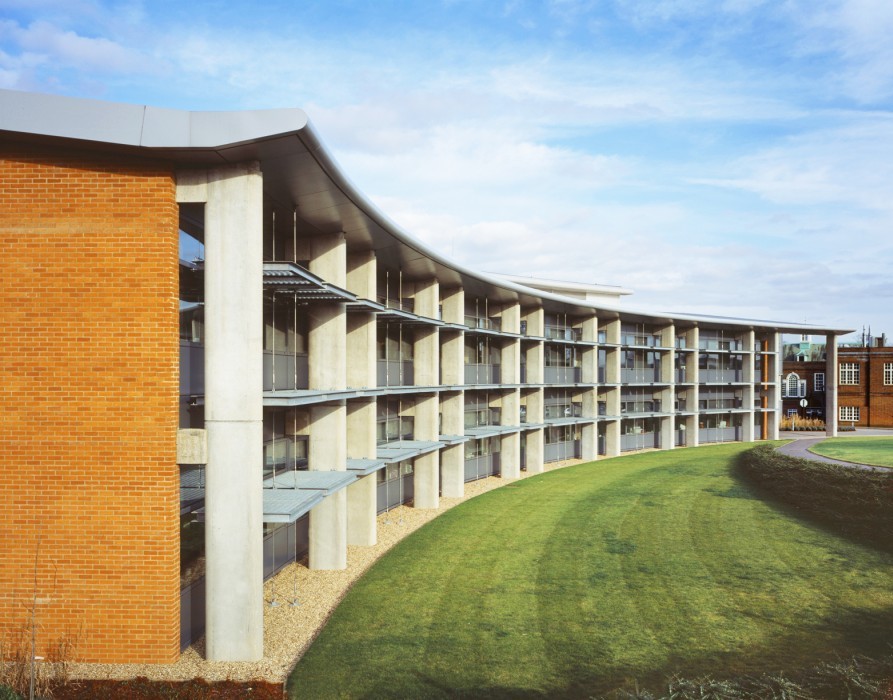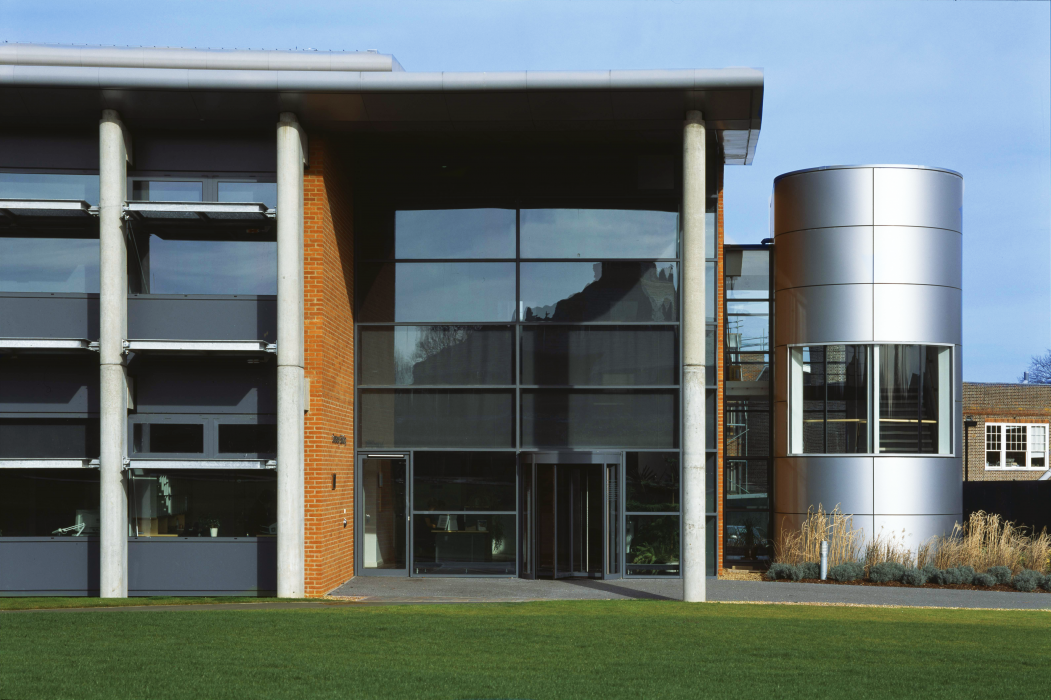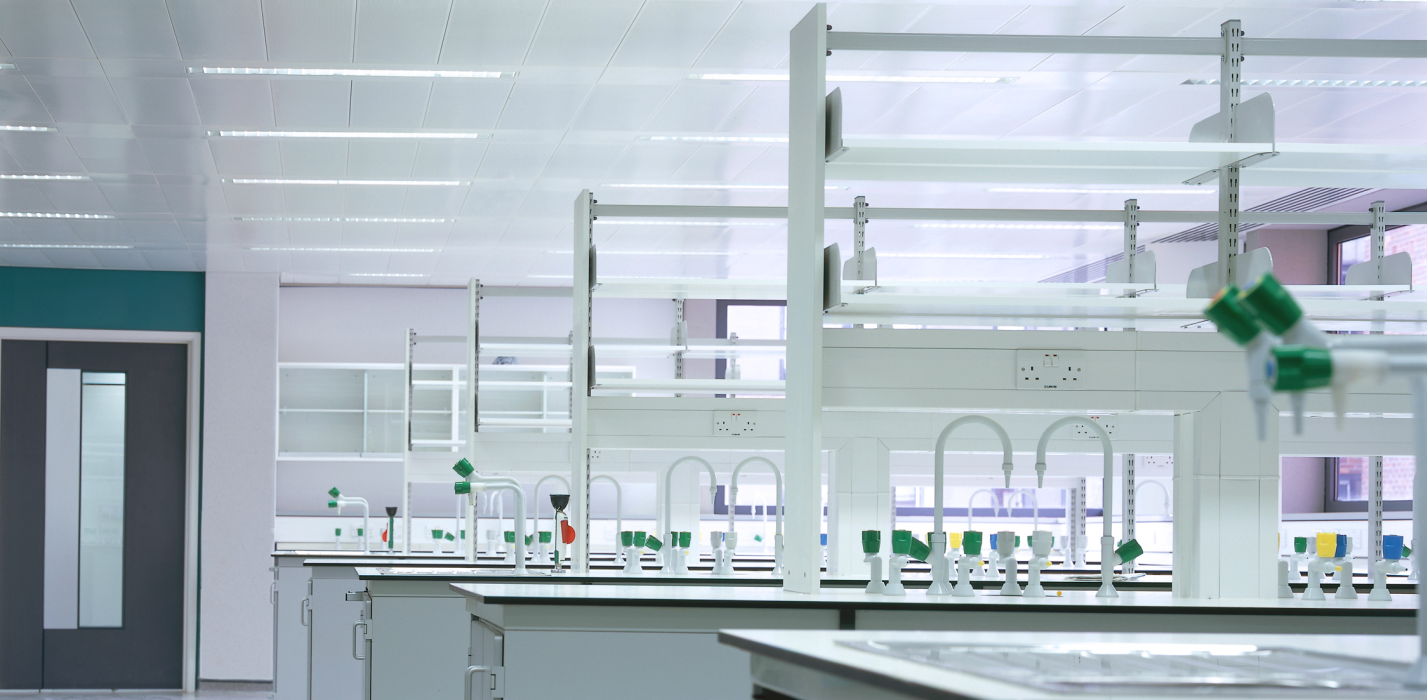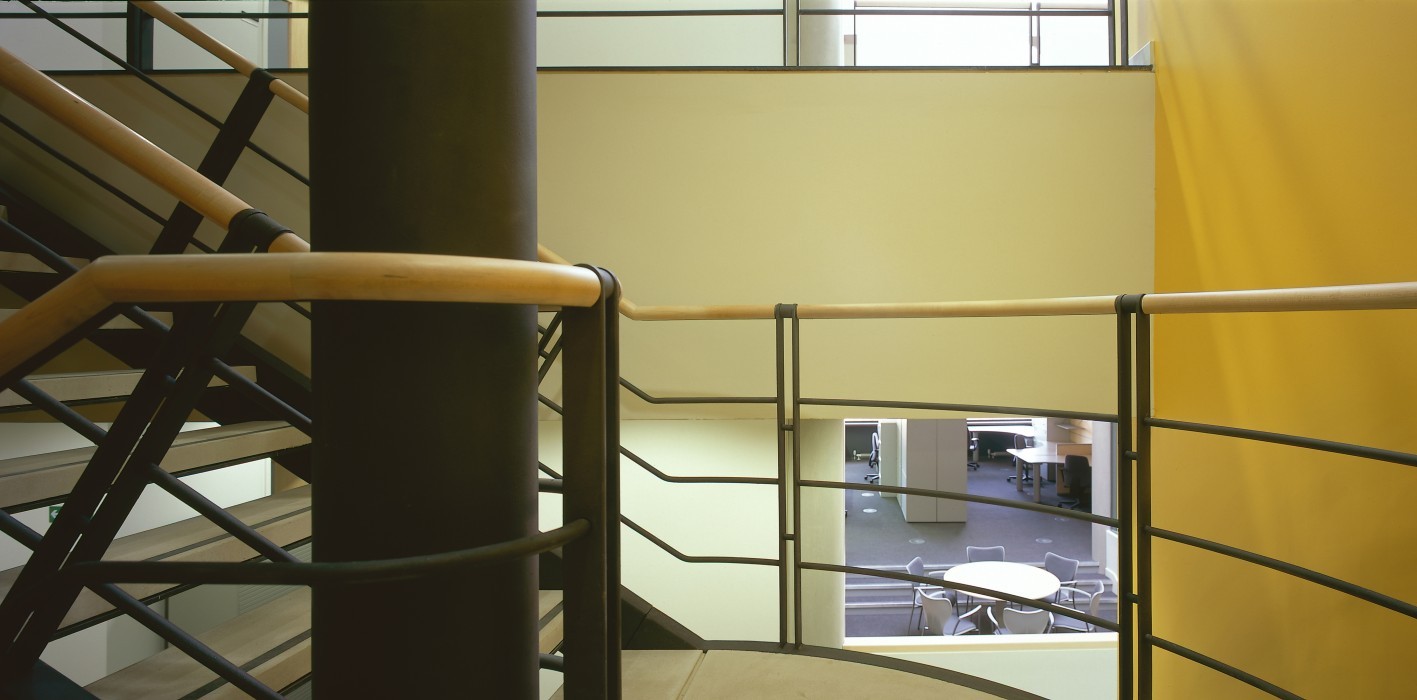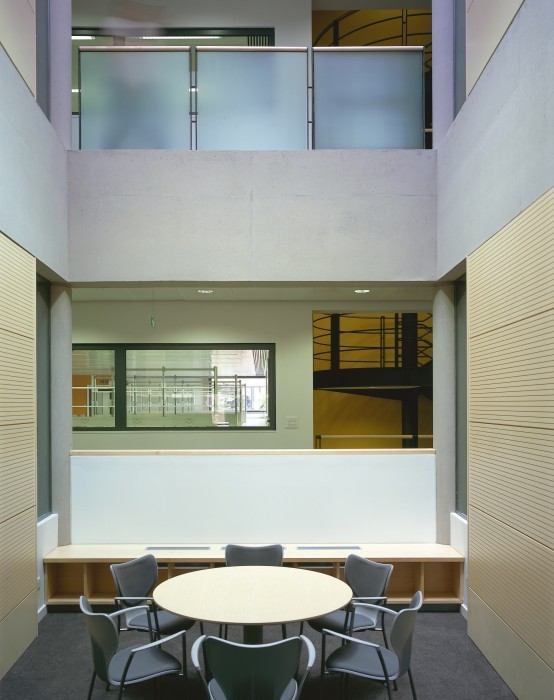 Centenary Building, IACR Rothamsted
Client:
Rothamsted Research (formerly IACR - Institute of Arable Crops Research)
Awards:
RIBA East Spirit of Ingenuity Best Business Building Award; RIBA East Spirit of Ingenuity Best Client Award; Civic Trust Commendation; RIBA National Awards Shortlist; Hertfordshire Association of Architects Award.
Centenary Building, IACR Rothamsted
This RIBA and Civic Trust award-winning building provides state-of-the art laboratory and office accommodation for over 200 staff. The brief demanded a high quality environment which was adaptable to meet the changing needs of future research programmes. One of the key requirements was to explore new ways of working, breaking down ownership of space and encouraging social interaction - the antithesis of the existing working patterns within their traditional cellular offices and laboratories.
I was impressed with [rhp's] attention to detail and the time spent in the early stages of the design. They spent time in listening to the needs of individual scientists and took an interest in the science being conducted; an approach that was much appreciated by the scientists
Associate Director,
Rothamsted Research
Our response was to create eight open-plan laboratories, each with access to a range of shared specialist equipment rooms. Researchers can further interact in large shared office and write-up spaces with views out over the central landscaped area of the campus. A lower ground floor, exploiting the slope of the site, houses nuclear mass resonance and mass spectrometry suites.
The open-plan office zone receives passively cooled air - drawn in at low velocity through the concrete structure before it is introduced into the spaces through floor diffusers. Warm stale air is extracted at high level within the five light-wells, and passed through a thermal wheel energy recovery system before being exhausted.
Following on from this highly successful project our role on the Rothamsted Research site was extended to include a review of the campus master-plan and scheme designs for a number of refurbishments of existing buildings.
Download PDF