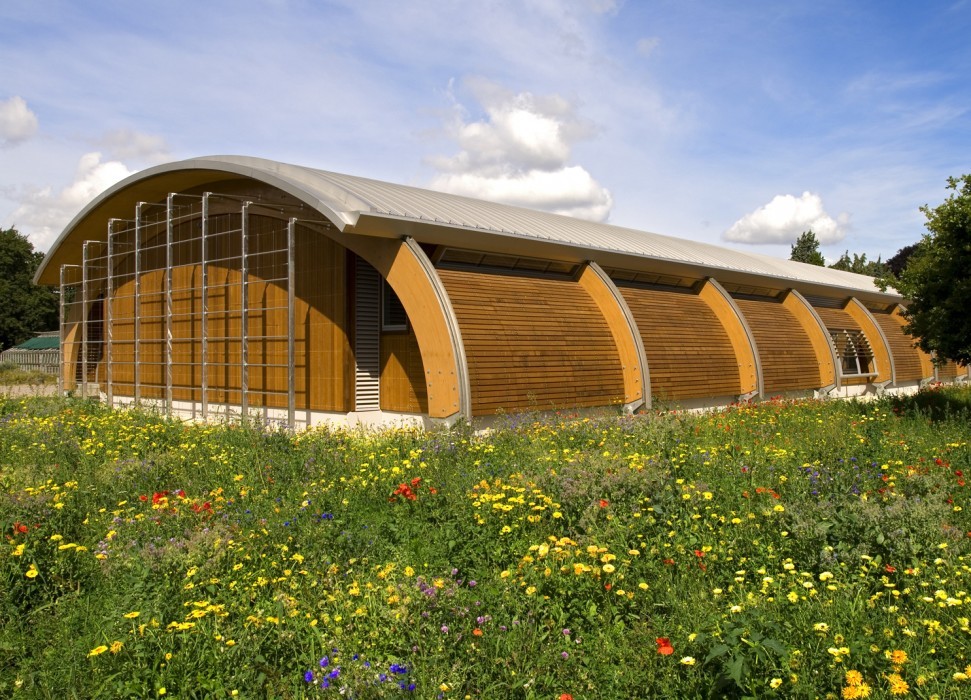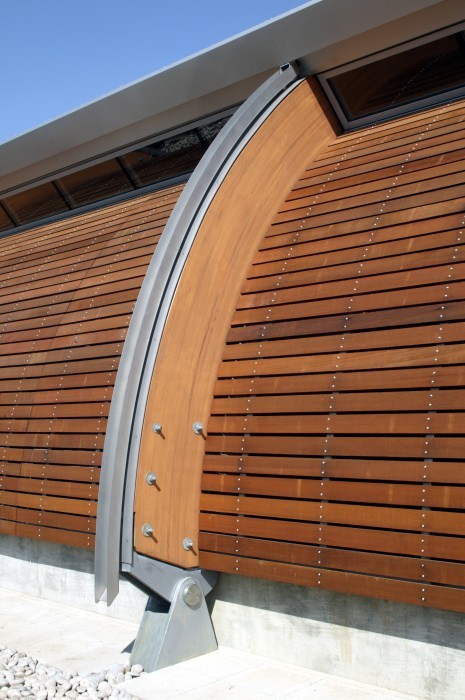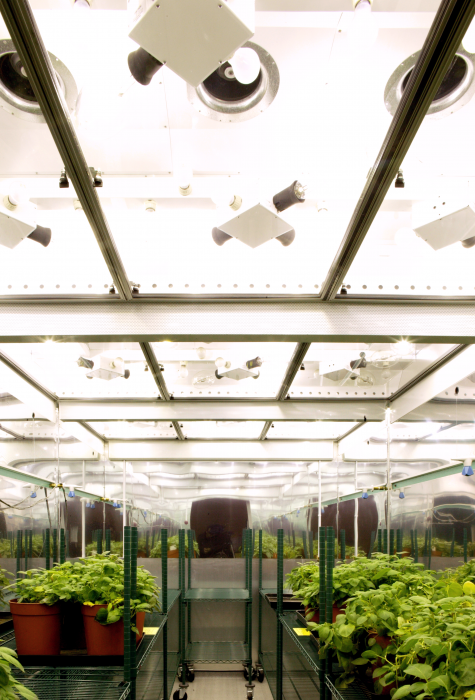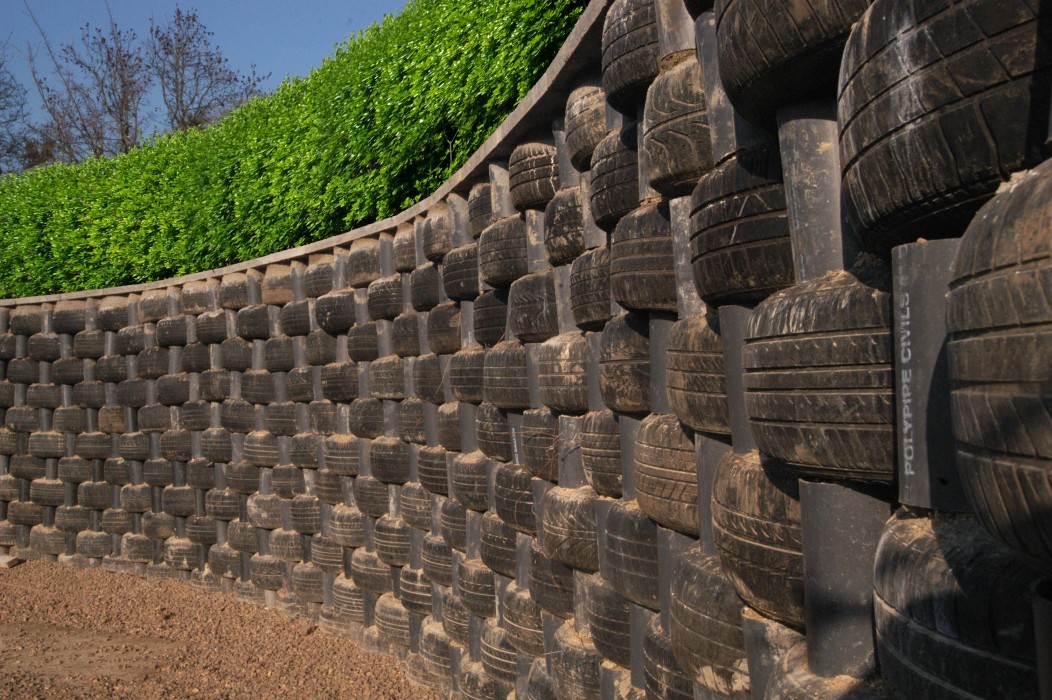 Plant Growth Facility
Client:
University of Cambridge
Awards:
RIBA East Spirit of Ingenuity: Commendation 2006; Green Apple Awards 2007: National Silver for New-build Educational Building
Plant Growth Facility
Located in the University Botanic Garden, this award-winning state-of-the-art research facility was designed by rhp for the Cambridge University Department of Plant Sciences.
Laminated timber arches support the building's stainless steel-clad roof and curved timber walls, enclosing two large, column-free halls that house a series of climate-controlled chambers. The building function requires few day-lit spaces, and keen to avoid a windowless 'blank box', we brought the curved roof to the ground so that the building appears to nest within the garden landscape.
By exposing the timber structure we created a vigorous and rhythmical exterior form. Trellis grids, colonised by climbing plants, veil the north and south facades, hinting at the function of the building and helping to anchor it within the landscape. An external retaining wall constructed from recycled car tyres adds further textural depth and interest.
Our decision to use a timber structure was informed by the Building Research Establishment Environmental Assessment Method (BREEAM), and we specified timber harvested from sustainably managed forests. Other environmental measures include the use of ground granulated blast furnace slag in the foundations and floor slabs to reduce cement content (a major source of carbon dioxide emissions), and levels of insulation and air-tightness well in excess of building regulation requirements.
Download PDF

North Elevation

East Elevation

South Elevation

West Elevation