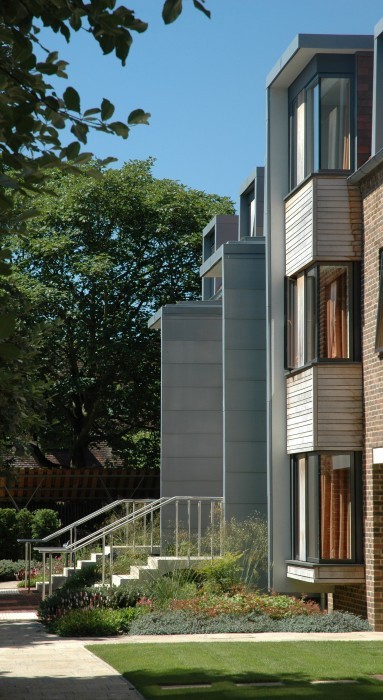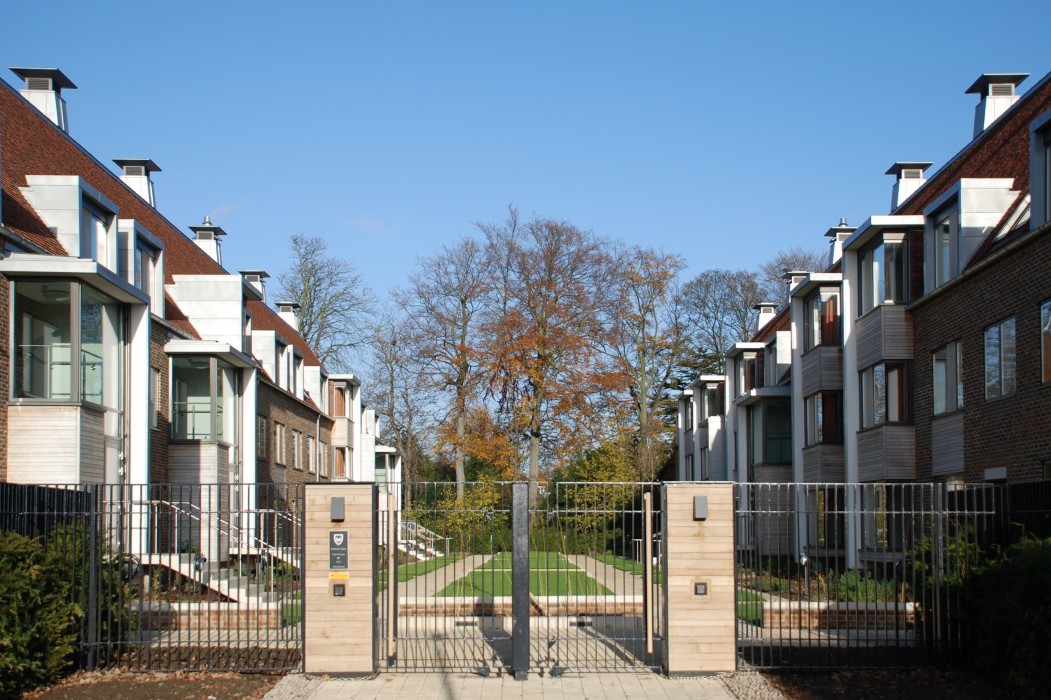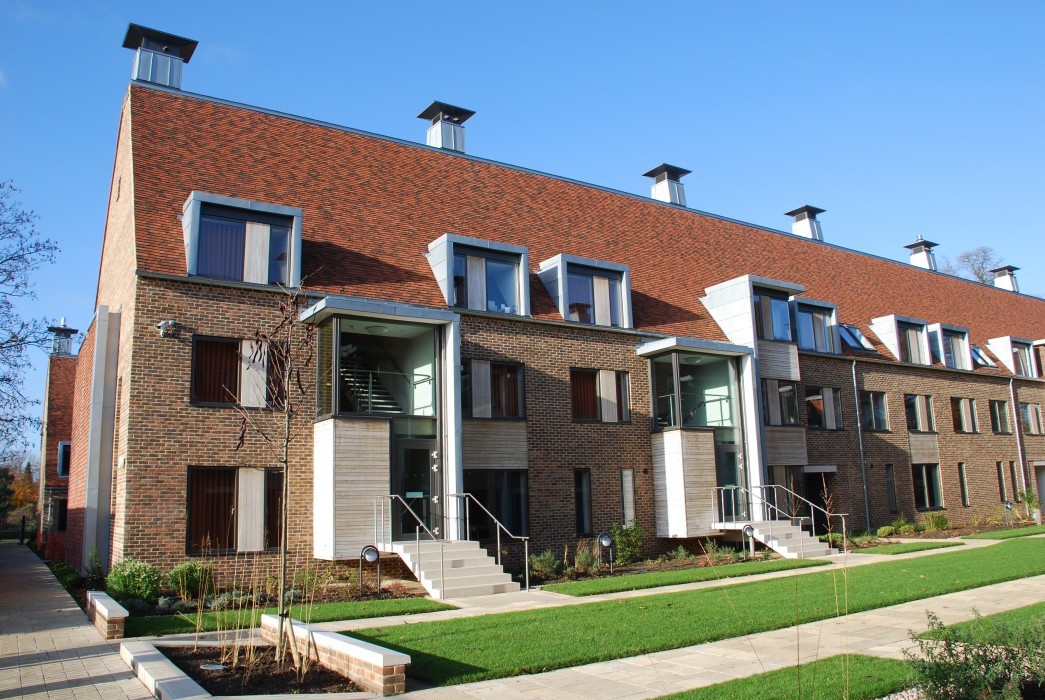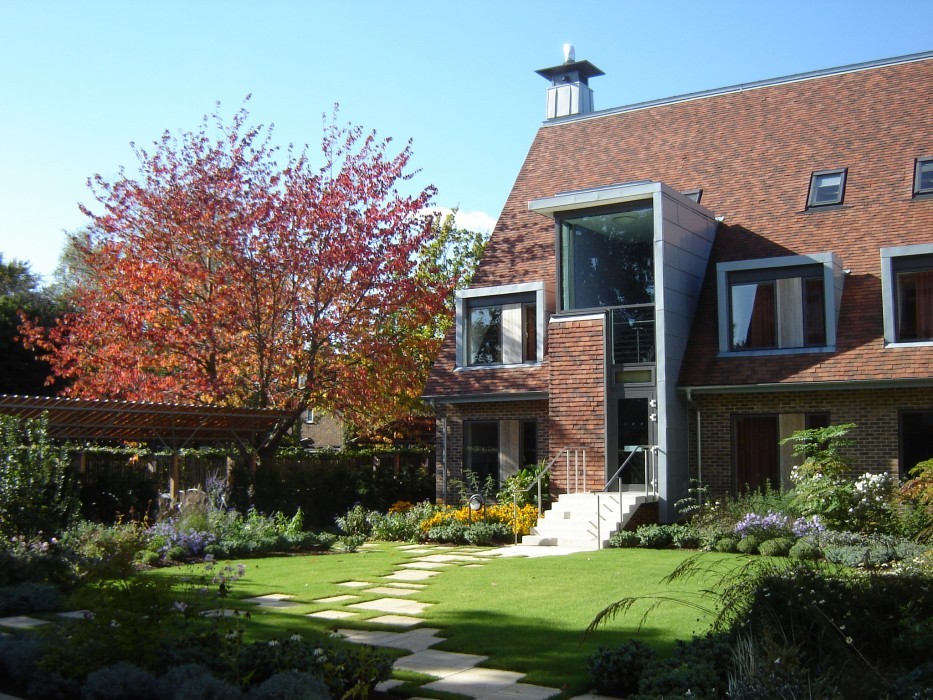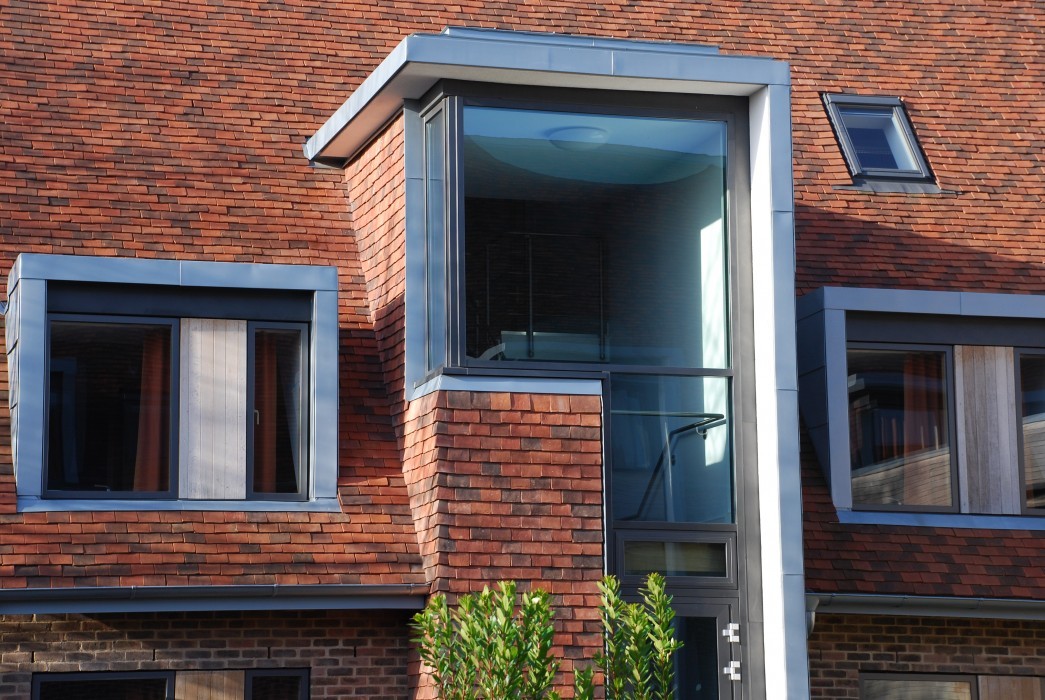 Trinity Hall
Client:
Trinity Hall Cambridge
Awards:
RIBA East Spirit of Ingenuity Award 2008; Housing Design Awards Shortlist 2008; Cambridge City Council David Urwin Award 'Best New Building in Cambridge' 2010
Trinity Hall
Our competition and award-winning design, for a major expansion of Trinity Hall's student residential accommodation, sits within their Wychfield site on the northern edge of Cambridge. The design approach offers a contemporary contextual response to the character of the surrounding conservation area.
The cohesive and strongly identifiable scheme includes 150 undergraduate rooms and graduate flats laid out in terraces of houses, creating open landscape courts and a 'green lane' linking the new development with the existing College gardens and residences in the grounds of Wychfield House to the north of the site.
The design uses a blend of traditional materials with modern detailing and construction techniques to provide attractive and efficient, low energy buildings. The scheme engenders a sense of community with small groups of en-suite rooms, clustered around access staircases from the gardens. The groups combine to form houses of 12 to 18 students, sharing common rooms and other facilities. The site also has its own porters lodge, study rooms and computer room.
Sustainable aspects of the design include good day-lighting and orientation of all rooms, high levels of insulation and heat recovery on the bedroom and bathroom ventilation systems. Rainwater is stored for irrigation of the extensive gardens and recycling facilities are provided for each house. The scheme is a car-free development with extensive cycle parking.
The scheme was shortlisted for the Housing Design Awards 2008 and won the RIBA East Spirit of Ingenuity Award 2008 and received Cambridge City Council's David Urwin Award 'Best New Building in Cambridge' 2010.
Download PDF