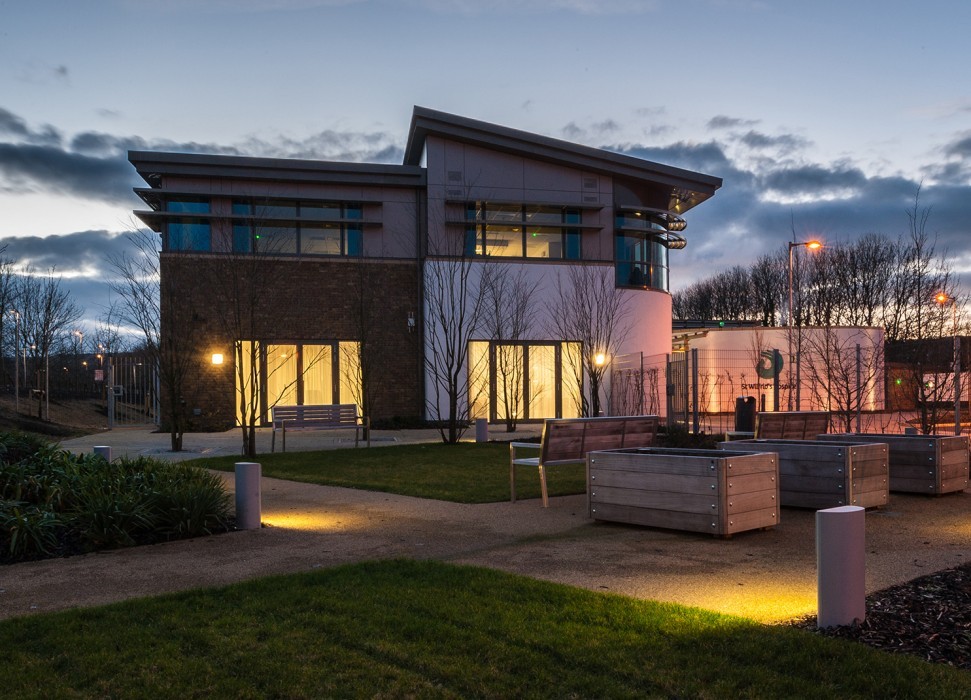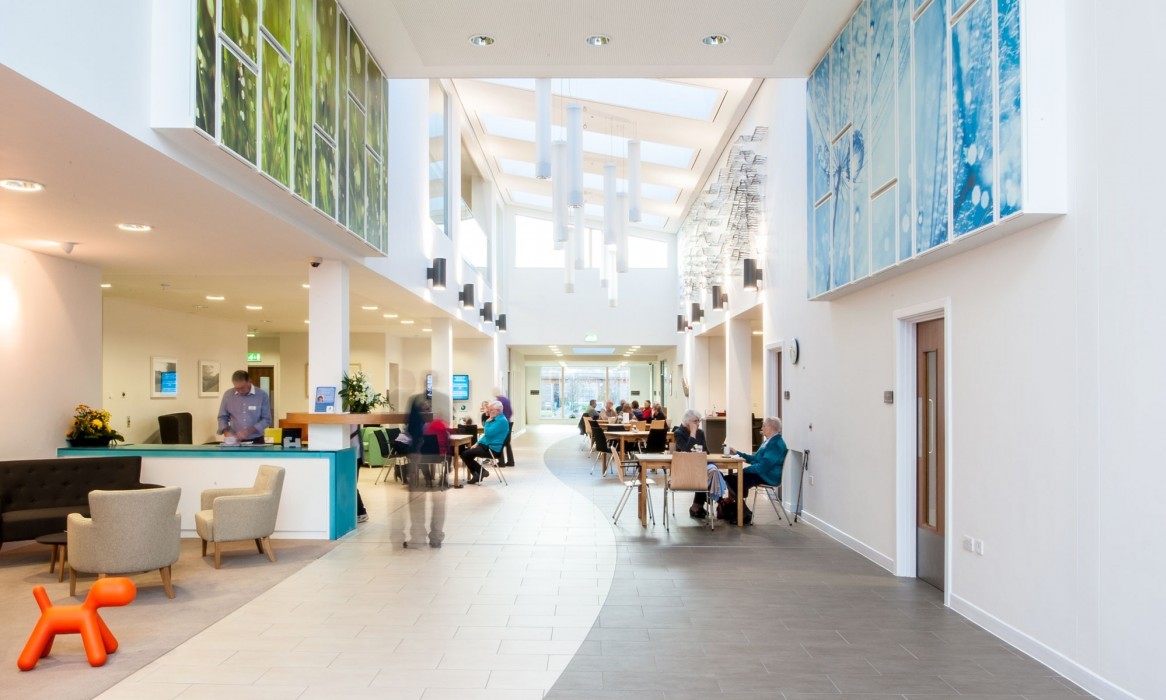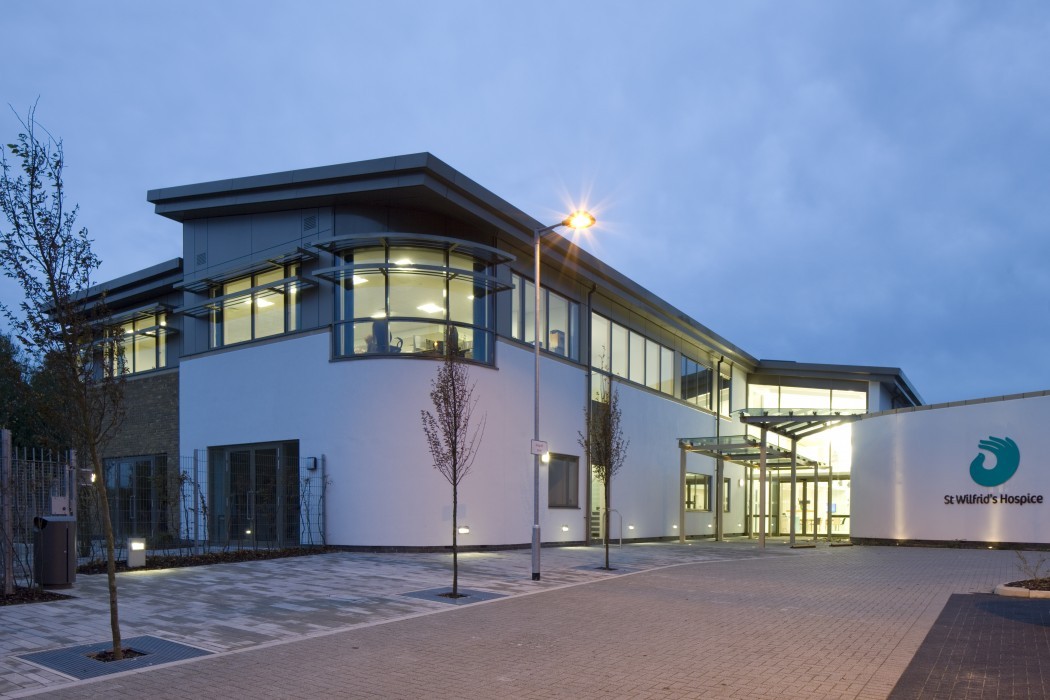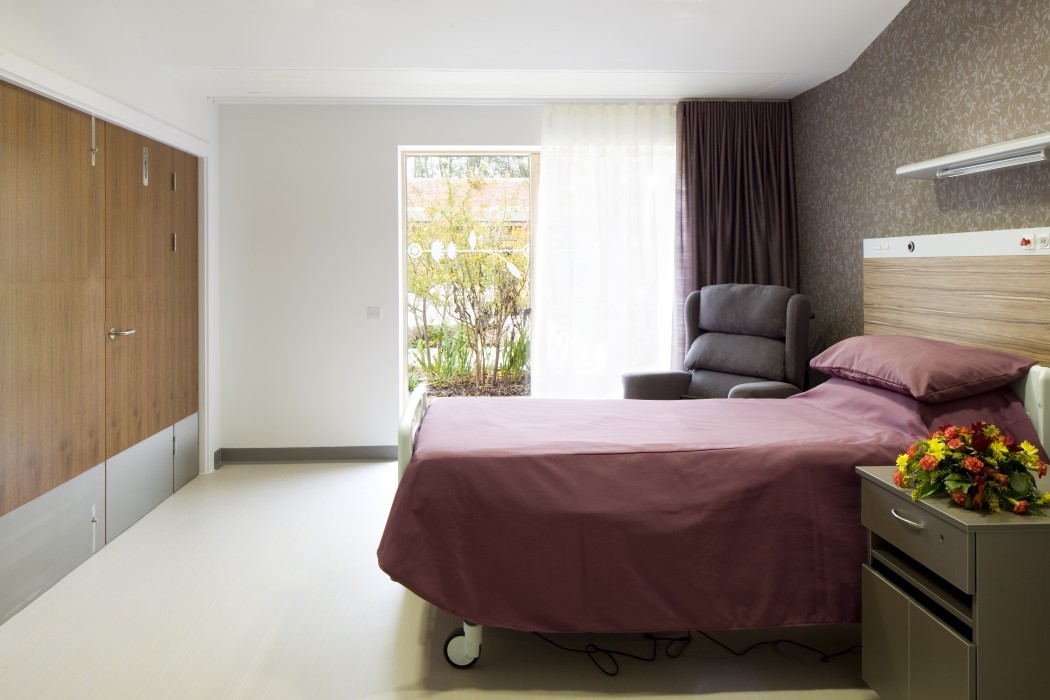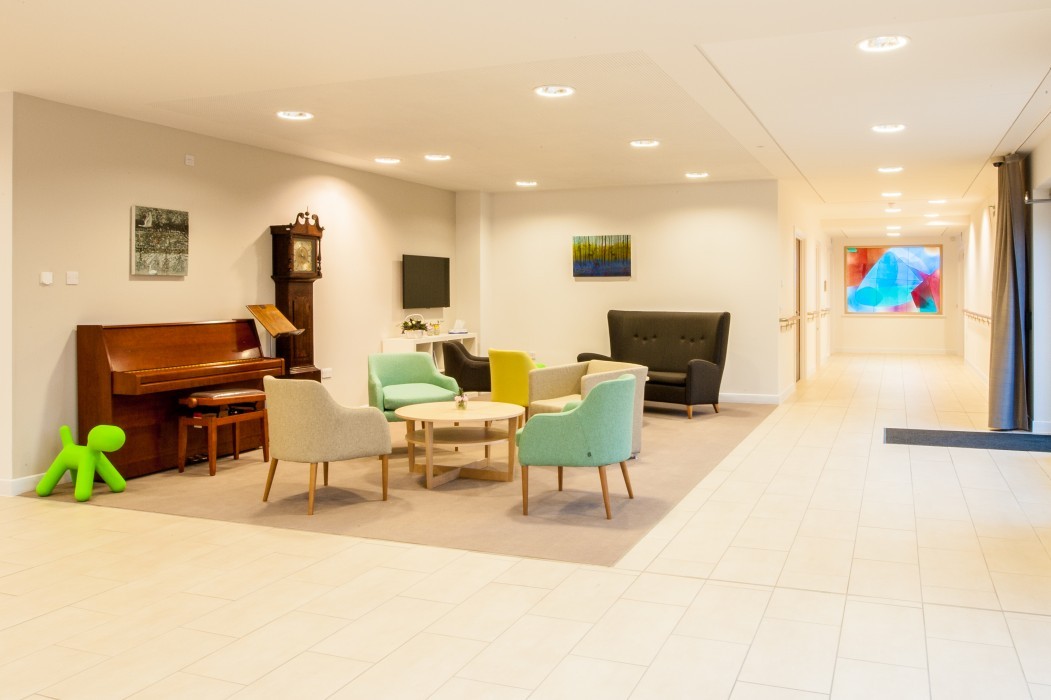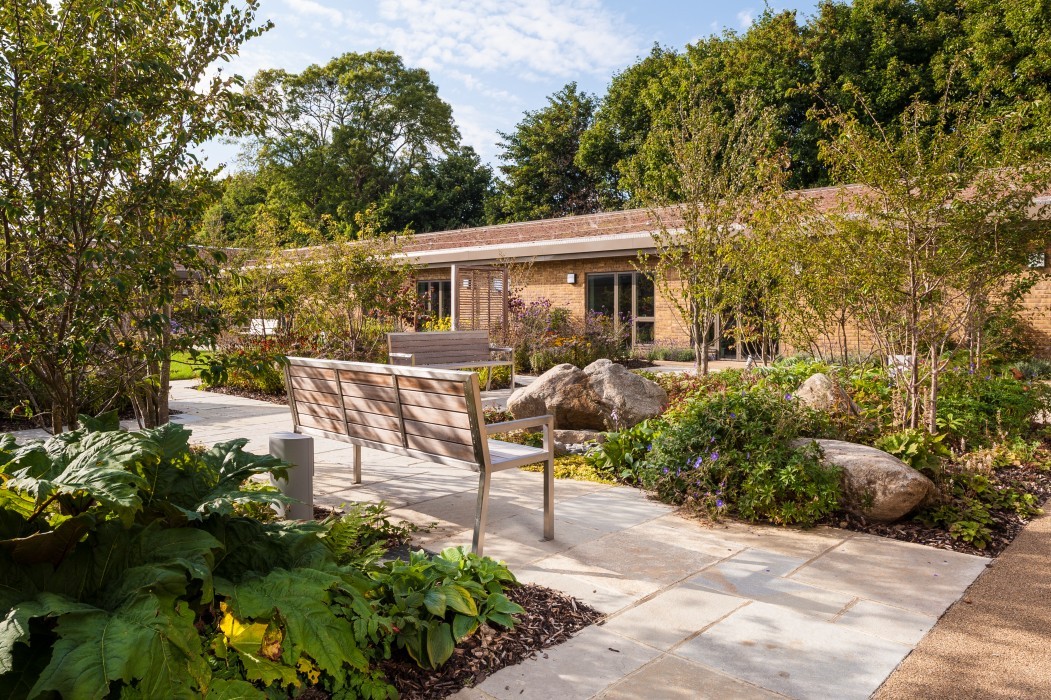 St Wilfrid's Hospice
Client:
St Wilfrid's Hospice
Awards:
Sussex Heritage Trust Awards 2014 & 2015; Highly Commended in the Building Better Healthcare, Patients Choice category 2015; Civic Trust Regional Finalist 2014
St Wilfrid's Hospice
Eastbourne-based charity St Wilfrid's wanted to expand its provision of specialist end-of-life care, and commissioned rhp to design a new facility that would double the capacity of its previous building. The new hospice provides care for up to 20 in-patients at any one time, and the comfort, support and care of those approaching death was paramount in our proposals.
At the heart of the hospice lies 'The Street'; a central double-height space populated by a café, welcome and waiting areas, and a galleried break-out space at first floor. A sequence of ornamental gardens and landscaped courtyards punctuates the linear form of the building, providing visual links and tranquil destinations for residents, staff and visitors, as well as acting as a focus for each en-suite bedroom. Rooflights assist with natural ventilation and also bring daylight deep into the building. The energy provided by solar panels ensures copious amounts of hot water, for which there's always a high demand.
The most rewarding moments have come from the reactions of the hospice staff - many of whom burst into tears upon seeing the loveliness of the building.
Kara Bishop
St Wilfrid's Hospice, July 2013
Everyday facilities used by in-patients, such as Day Care, group and therapy rooms, a hairdresser and a gym, are all on the ground floor. Administration facilities such as management offices and an education suite, which enables the hospice to offer extensive training programmes in palliative care, are on the first floor.
Project press
St Wilfrid's is featured in eHospice's article 'A building without barriers', in which the communications director Lisa, Burroughes, describes how the design and architecture has helped the hospice to achieve its vision.
Download PDF