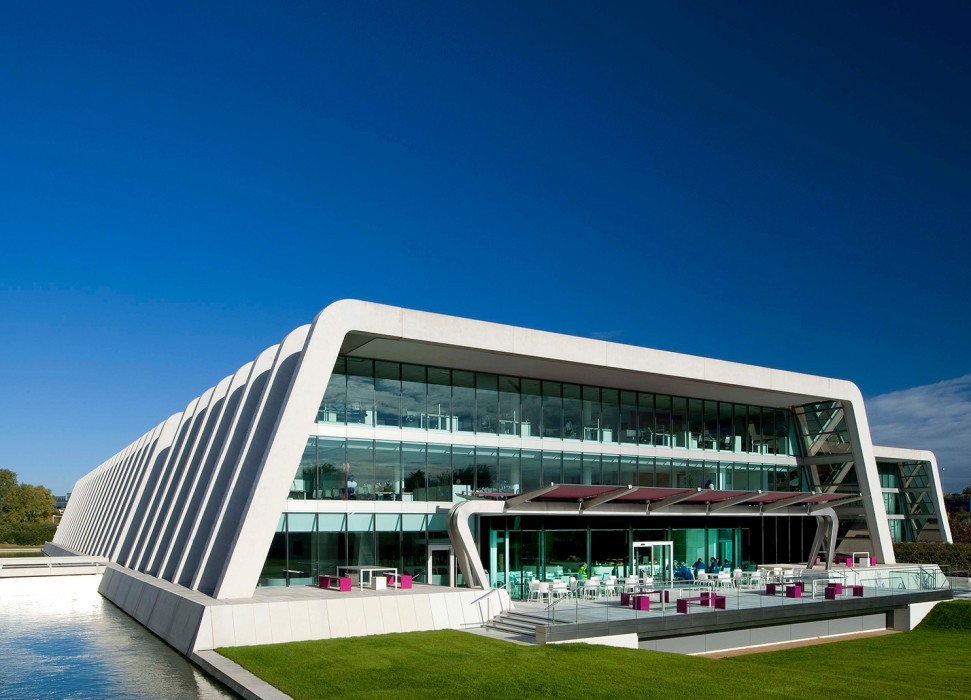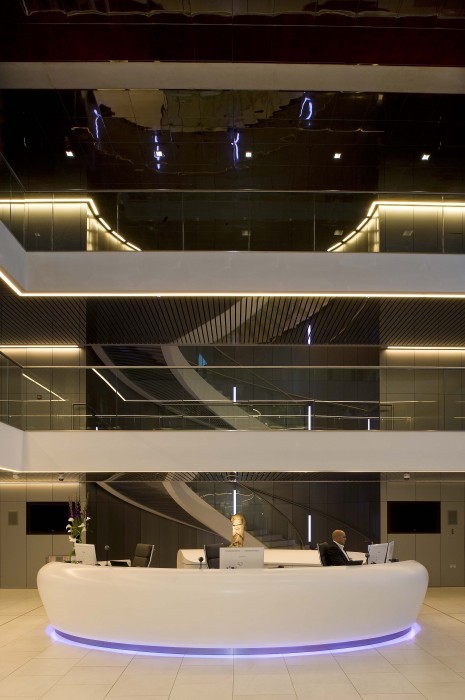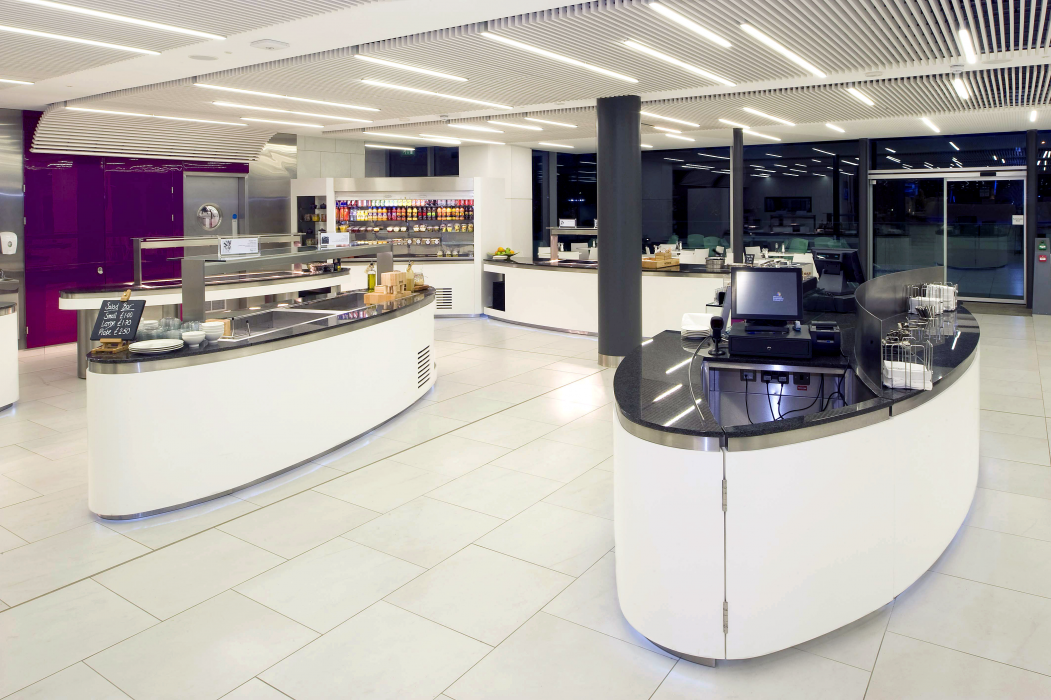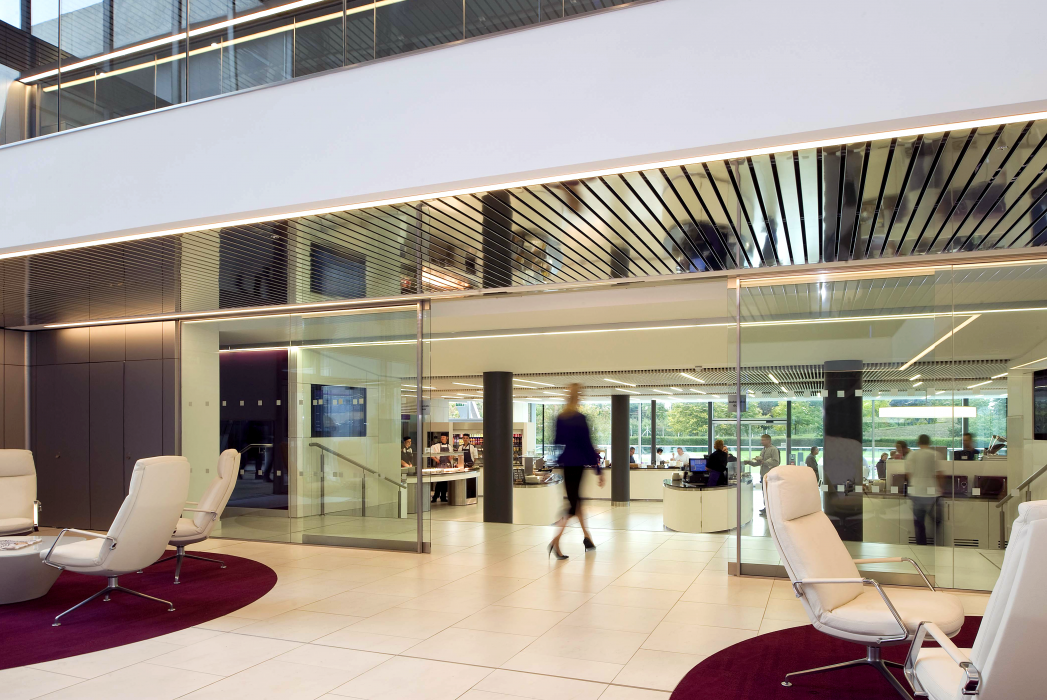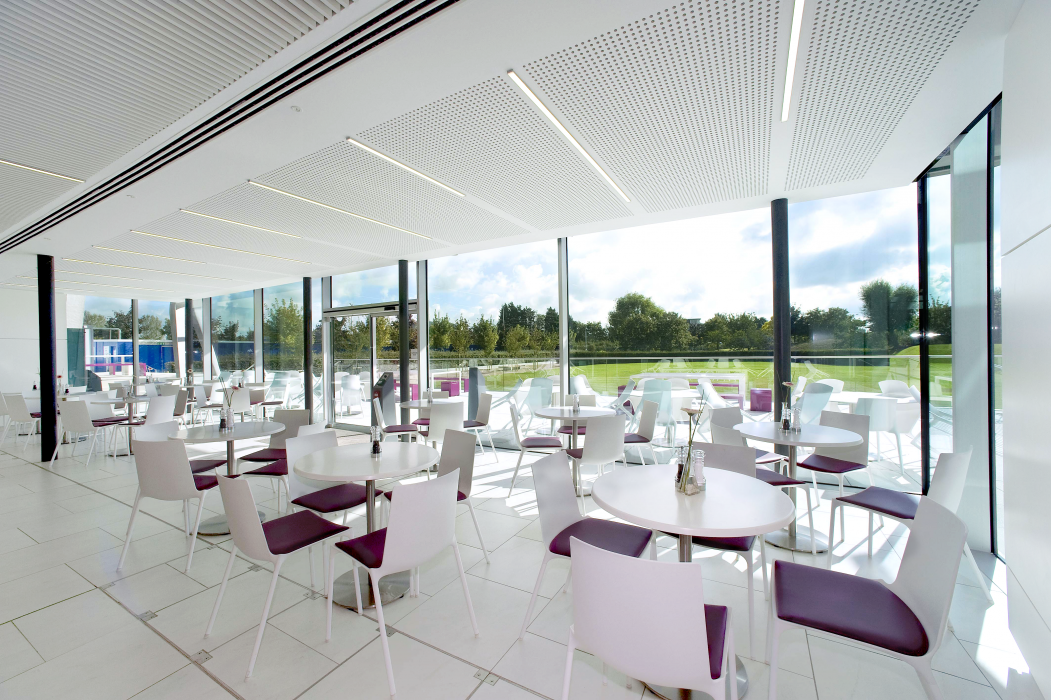 Napp Pharmaceutical Entrance & Restaurant
Client:
Napp Pharmaceuticals Ltd
Napp Pharmaceutical Entrance & Restaurant
A multi-purpose extension providing functionality and space in a city centre location
Arthur Ericsson's iconic 'toast rack' building stands prominently on the Cambridge Science Park. rhp was appointed to revitalise the 1970s building, with a re-working of the entrance and reception area, expansion and re-organisation of the kitchens and cafeteria, together with a new basement plantroom, external terrace and sculptural canopy.
The reception desk forms the focal point of the entrance hall, looking out through the new restaurant to the landscaped gardens. The desk received a commendation at the Cambridge Design and Construction Awards (CDCA) for craftsmanship.
The desk provides workstations for two receptionists and the main security registration point for the site.
An extensive array of computers, storage, IT and security equipment is discretely housed and concealed within an open and user friendly design which aims to make staff and visitors feel comfortable and welcome, communicating the ethos of the company.
The desk sits in the centre of the triple height atrium, surrounded by polished chrome ceilings and glass balustrading from the original 1970s architecture.
The project entirely transforms the arrival experience, providing a stylish new reception area and modern format self-serve counters in the cafeteria. Relocation of the ventilation and plantroom opens up a dramatic view from the heart of the building to the surrounding landscape.
Download PDF