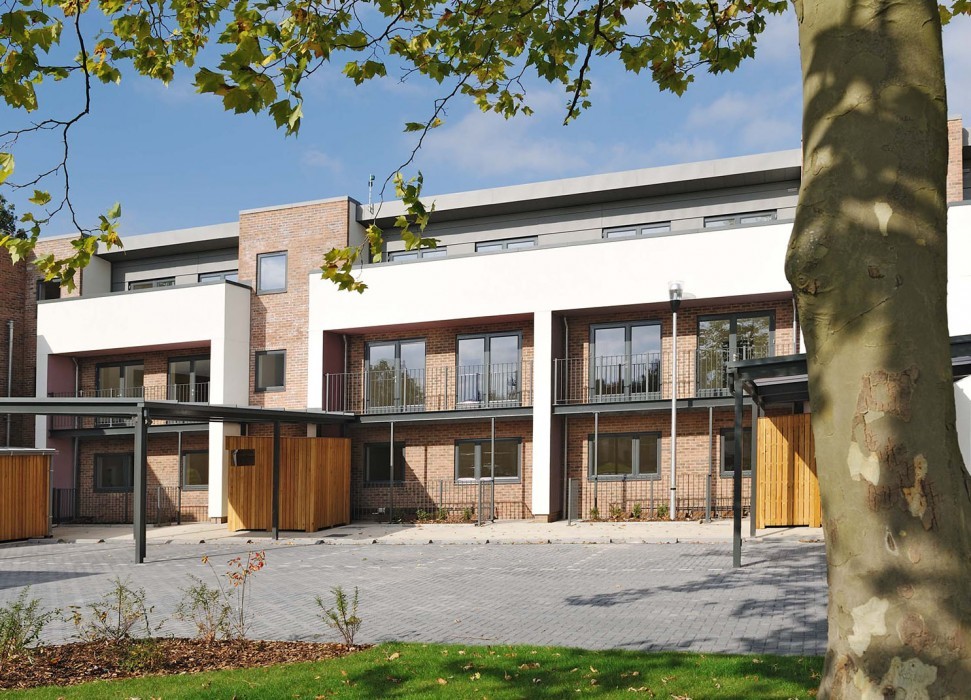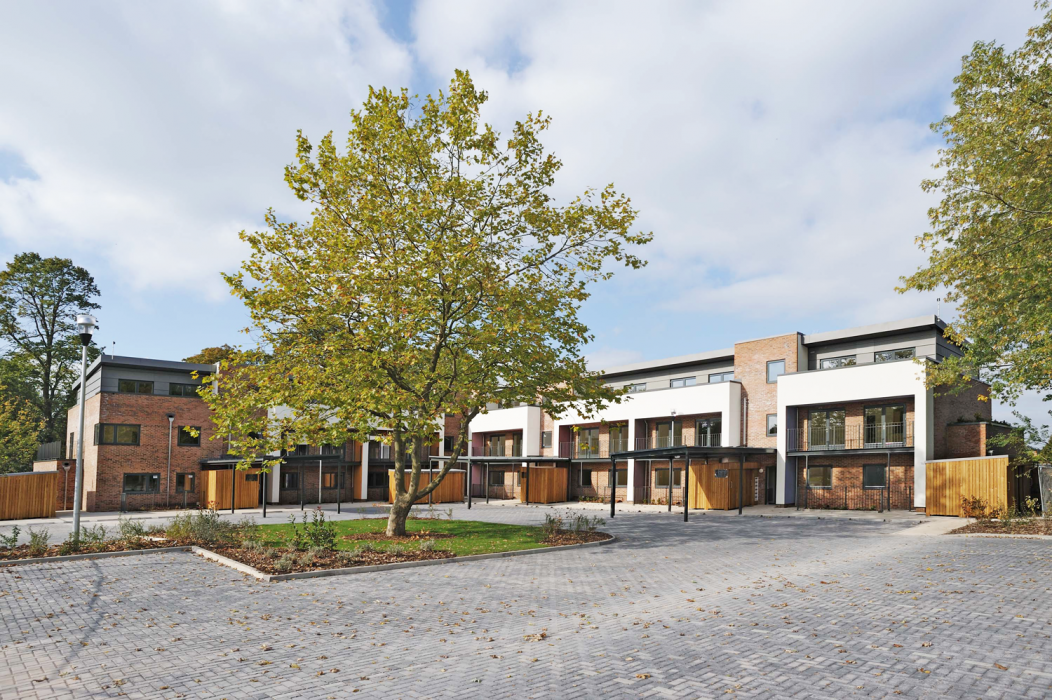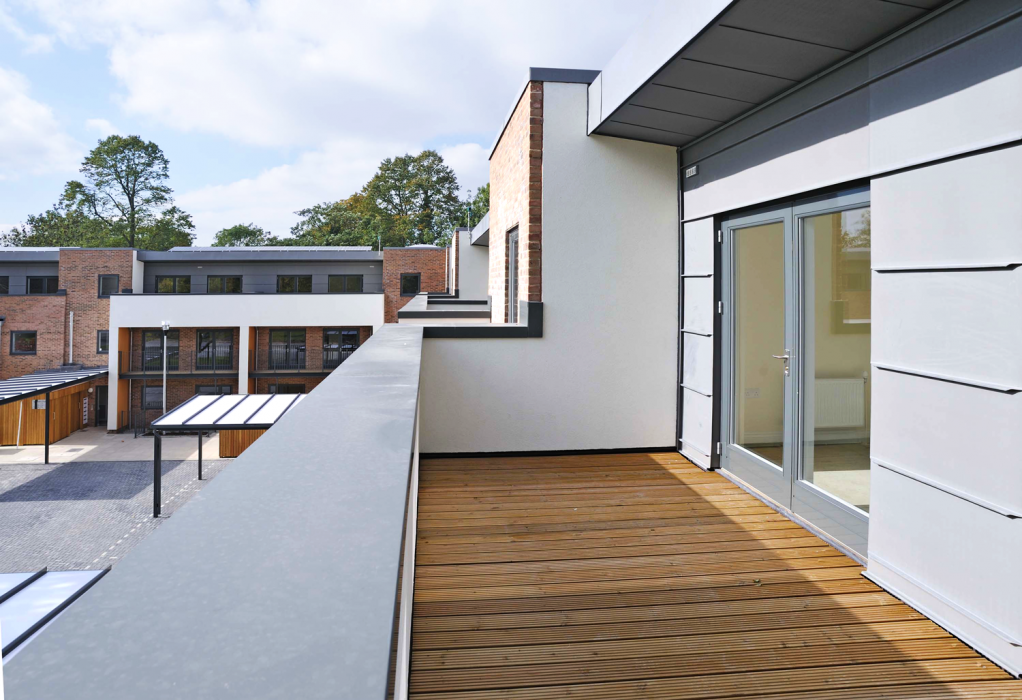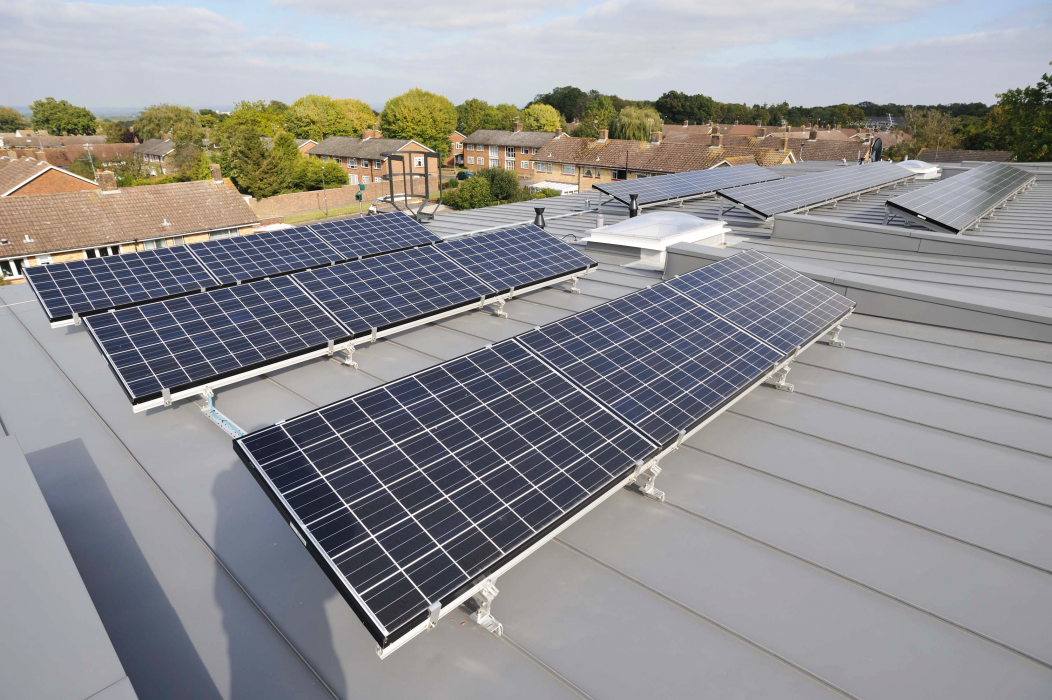 Dunsfold Close
Client:
Downland Housing Association Ltd
Dunsfold Close
An affordable housing scheme completed in 2010, Dunsfold Close provides low-cost home ownership and tenancy in a mix of one- and two-bedroom flats, 10% of which are disabled units.
We designed Dunsfold Close to sit happily alongside neighbouring red brick terraced houses, choosing red brick as the primary material on the main façade and giving the three-storey buildings an appropriate, domestic scale by setting back the top floors to create roof terraces overlooking the courtyard. We also reflected the rhythm of the neighbouring terraces by forming elevations from smaller bays with balconies, at the same time enhancing the flats' sense of individual identity by using different coloured renders on balcony recesses.
Numerous existing mature trees and overlooking criteria determined the key clearance distances to neighbouring buildings and informed the L-shaped form of the scheme, with planters on the rear third floor elevations to further screen views. An open, south-facing landscaped forecourt with communal parking provides access to all entrances, and there are private gardens to the rear.
Our proposals for Dunsfold Close were developed in accordance with the requirements of the BRE Code for Sustainable Homes Level 4, Lifetime Homes and Building for Life. This led to our choice of a timber-panelled construction, and the incorporation of rooftop photovoltaic panels to provide power to the scheme's common areas.
Download PDF