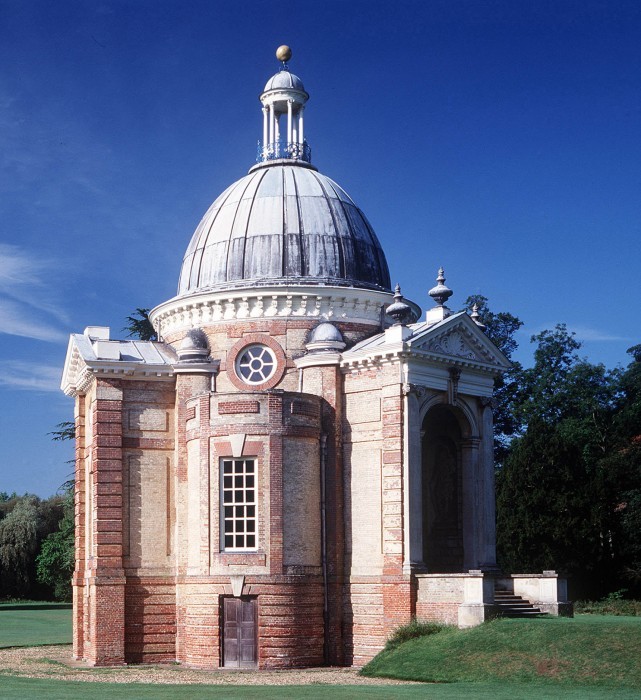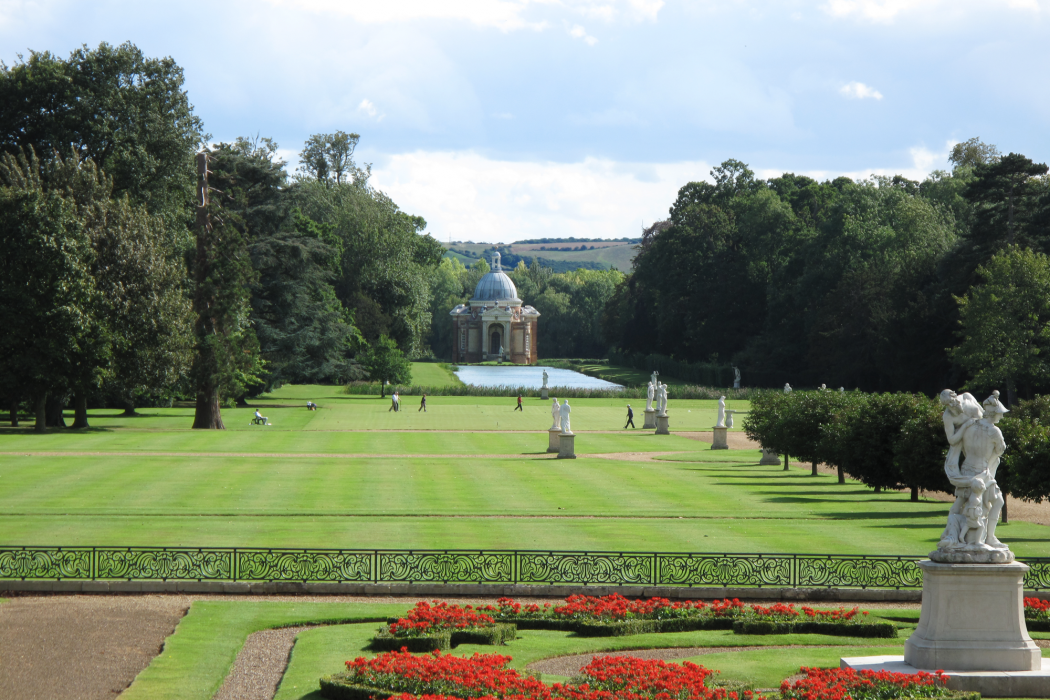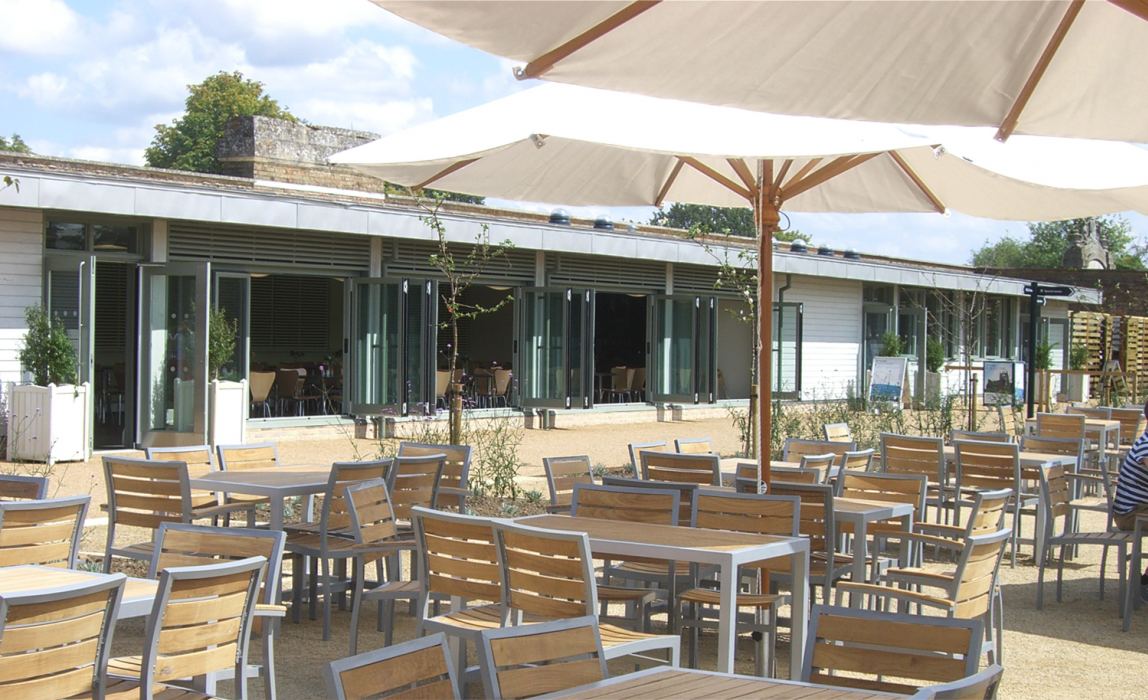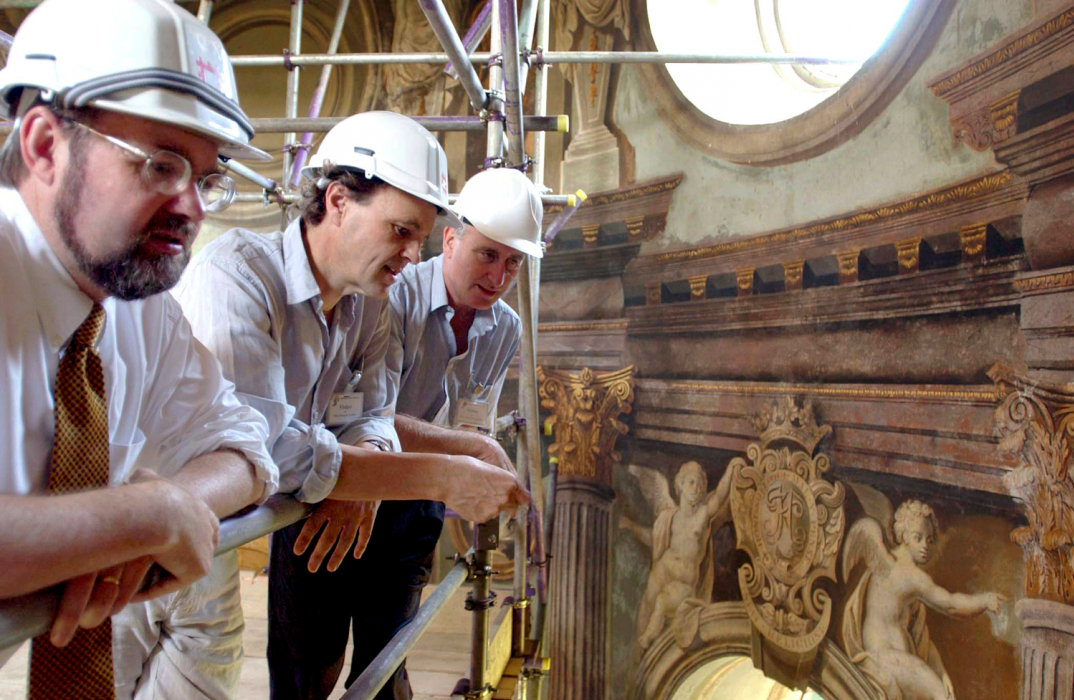 Wrest Park
Value:
£545k, £1.1m and £650k
Status:
completed 2008 to 2012
Listed:
Scheduled monument, Grade I, II* and II House and garden buildings, registered Grade I park and garden landscape.
Wrest Park
Wrest Park is a scheduled ancient monument and the site is recognised as Grade I in the register of parks and gardens of special historic interest in England. The 90 acre gardens are a dramatic showcase of three centuries of landscape design, including French, Dutch, Italian and English styles side by side. The House is itself listed as Grade I, and 13 smaller buildings and some of the more than 80 statues and ornaments throughout the gardens are also individually listed. Until recently however, the property was relatively unknown, had limited physical access to its further reaches, and was in need of substantial input to restore the neglected landscape.
I have never once regretted appointing rhp as architect and lead consultant to this project, and have on frequent occasions had the opportunity to reflect that I was very lucky to have secured their services
Alex Sydney
Head of Historic Properties, London
English Heritage
Our work at Wrest Park began in 2002 with an initial focus on the conservation of garden features including the English Baroque Archer pavilion. In 2006 our 'Wrest Park Revitalisation Project' created a new car park and adventure playground in the walled garden, and a new visitor centre provided a café, interpretation space, shop, WCs and plant sales area. We also converted a former billiard room in the Mansion for community and education use. The project was supported by a grant from the Heritage Lottery Fund, and has contributed to Wrest Park becoming a major visitor attraction.
More recently rhp have provided project management and architectural services for a series of repair and conservation projects on the site, securing further grant funding and enabling the re-ordering of the Italian and French Gardens in addition to the reconstruction of 5km of pathways.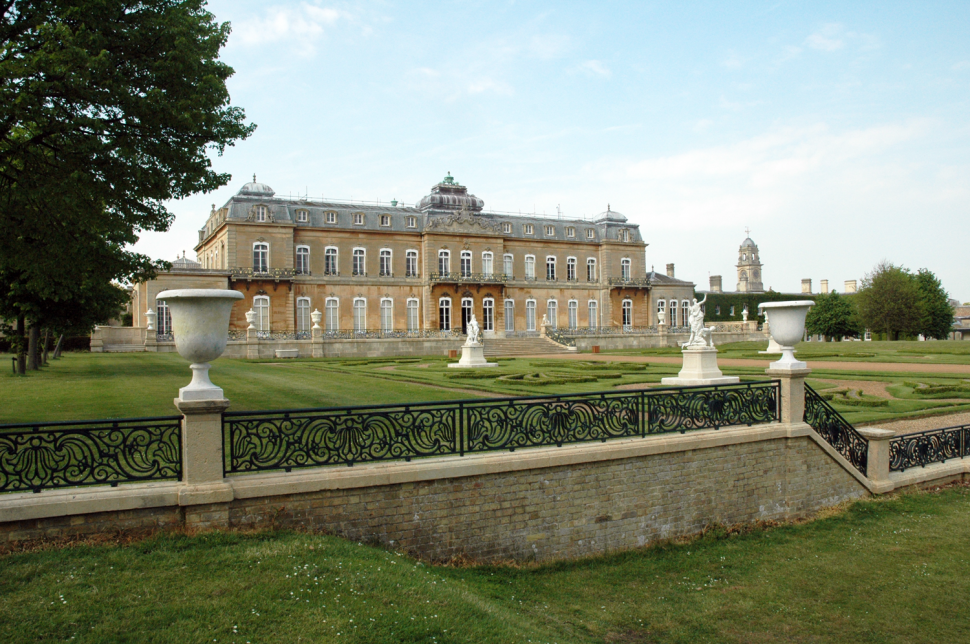 The Italian Garden and Mansion House several phases of work from 2006 to provide visitor facilities in the house, repair and redecorate ironwork externally to the house and terraces and restore and revitalise the gardens.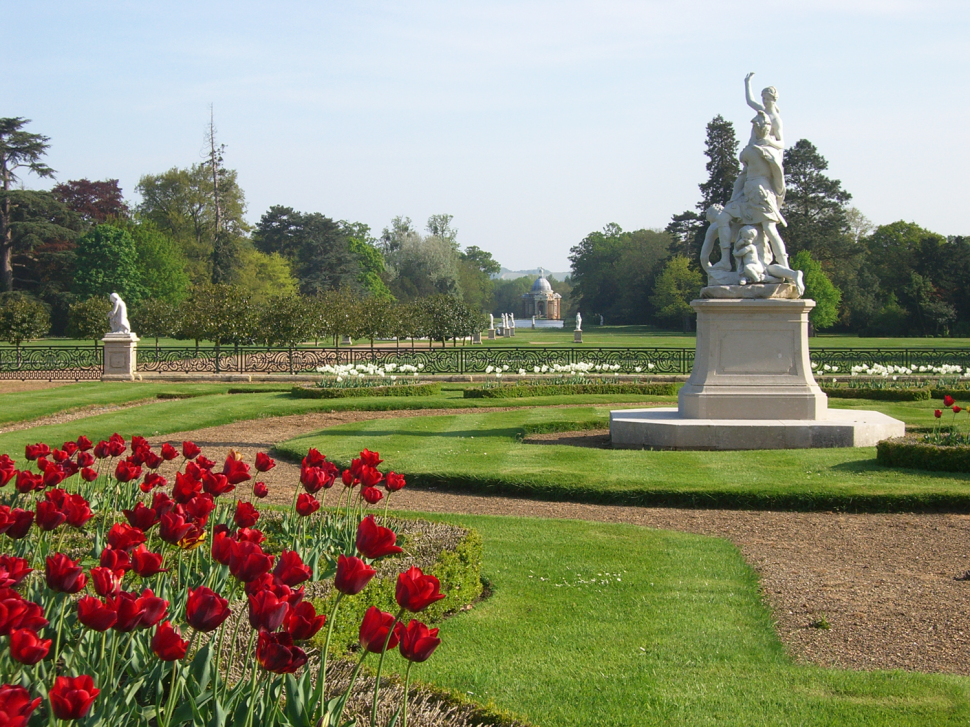 The Parterre Garden sculpture groups cleaned and conserved 2008.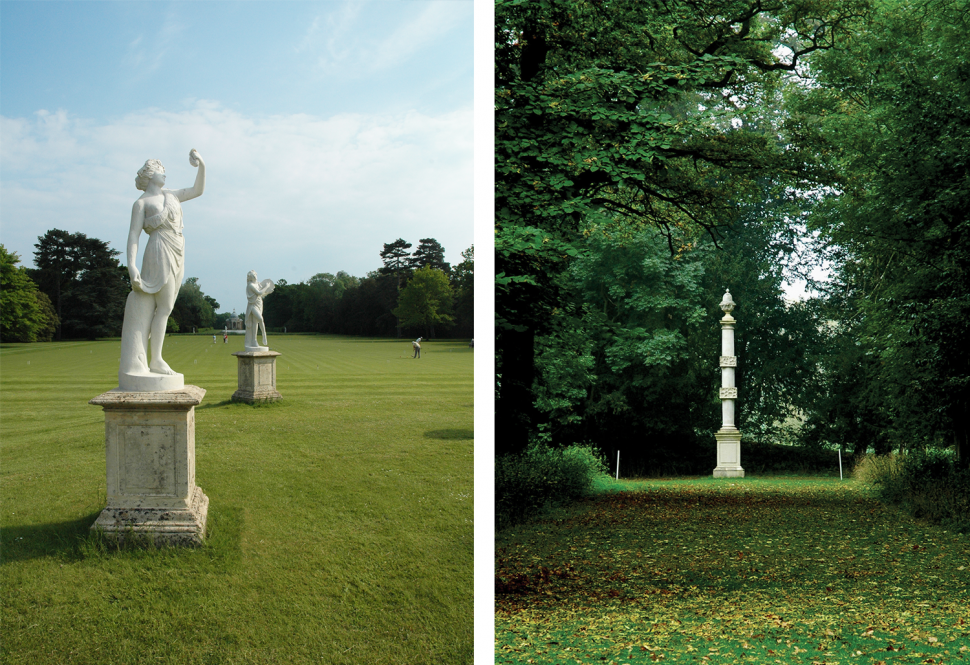 Great garden statuary cleaned and conserved 2008. Capability Brown column conserved and re-erected 2004.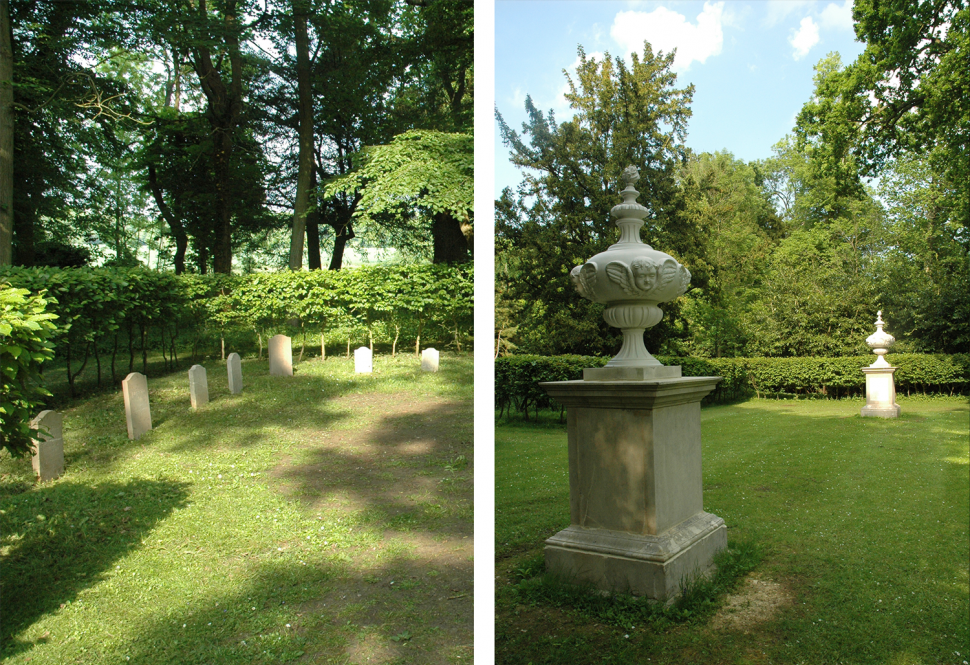 The Dog cemetery monuments and Duke's Square memorials conserved and repaired 2008.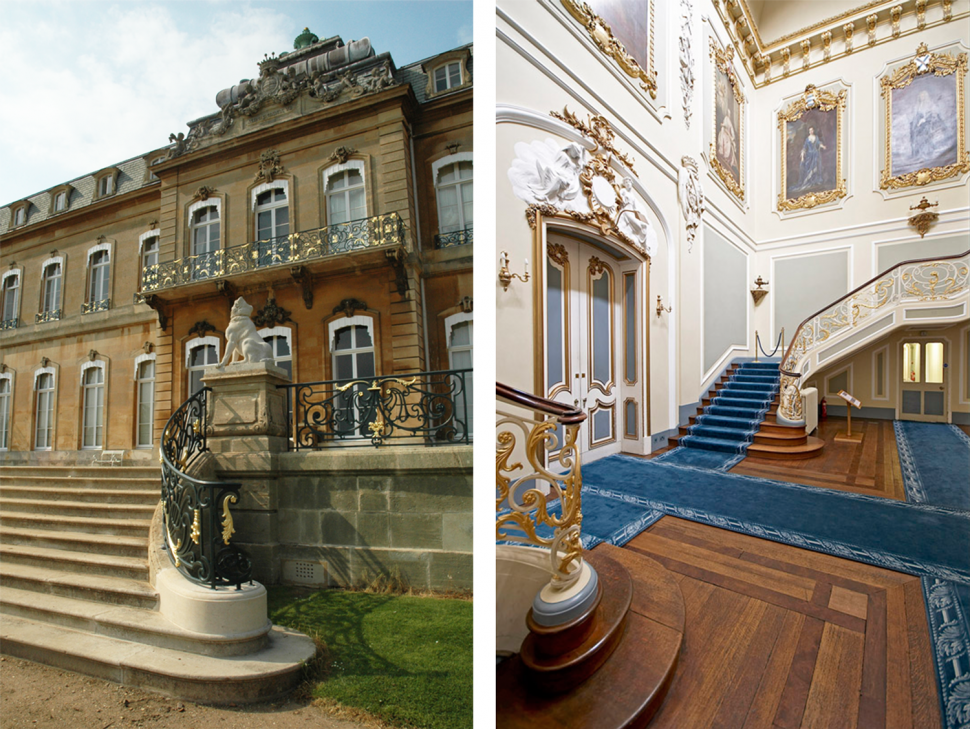 The ironwork of the Mansion House, Terrace and Parterre repaired and redecorated 2008.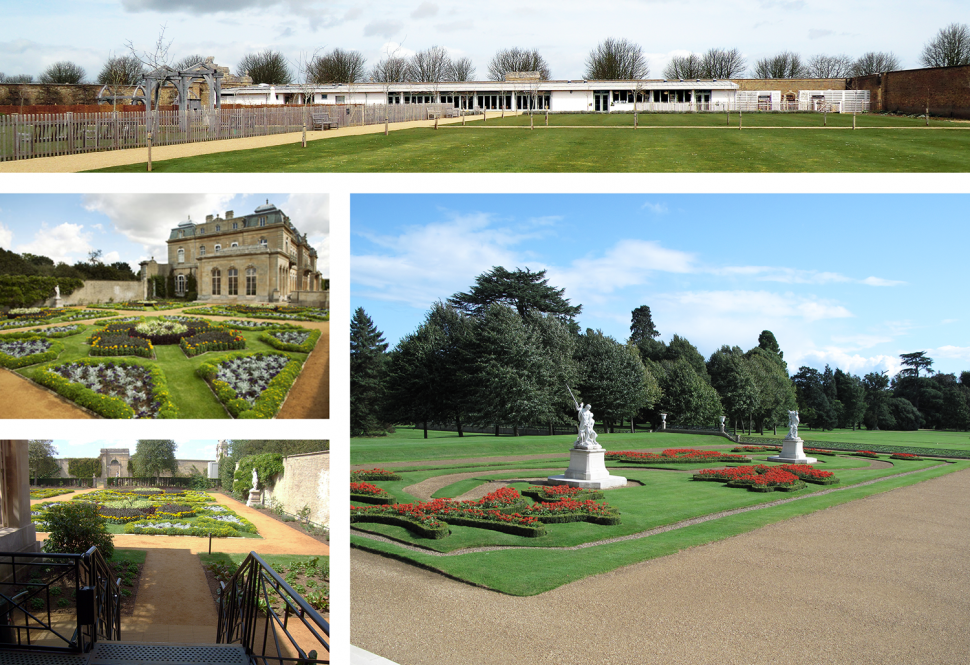 Visitor Facilities in the walled garden.