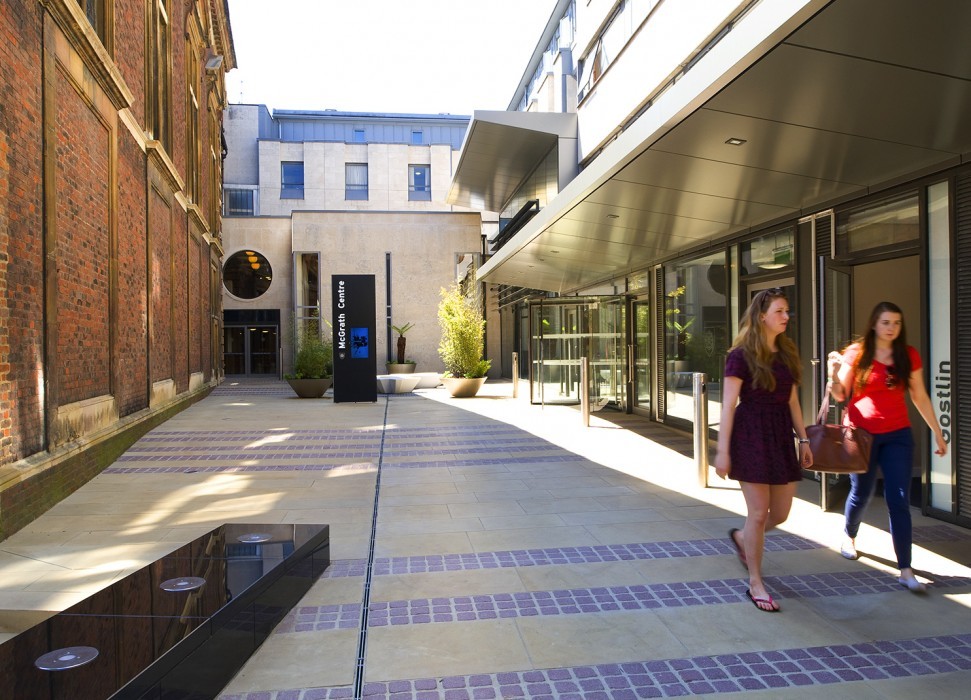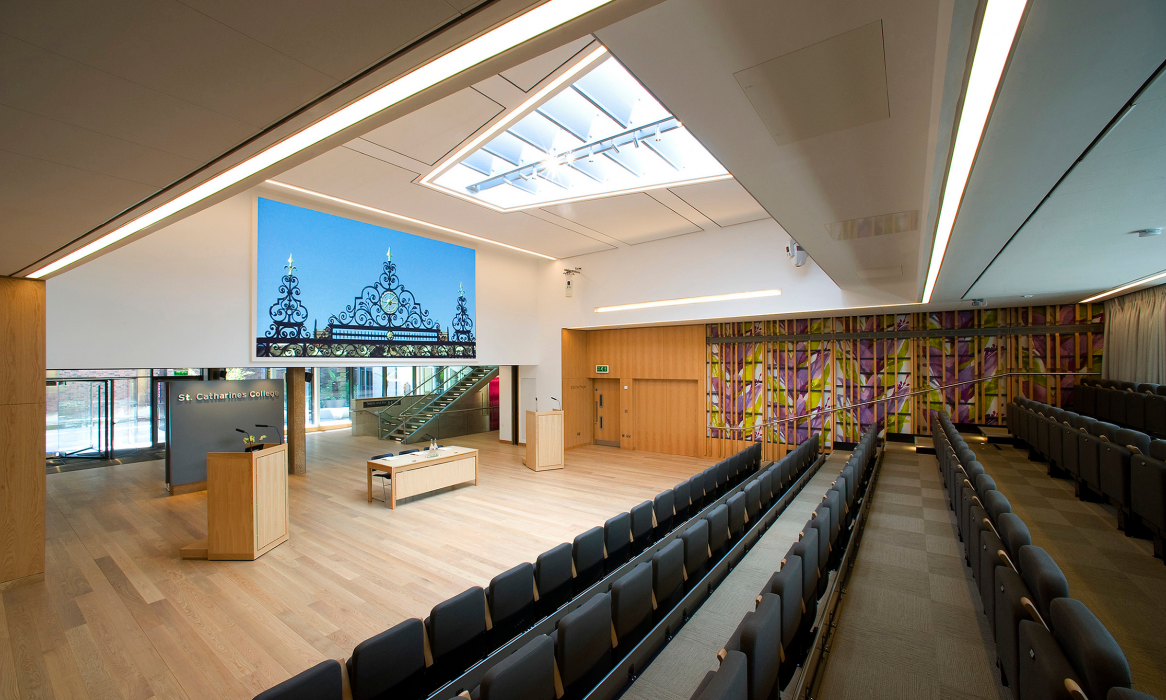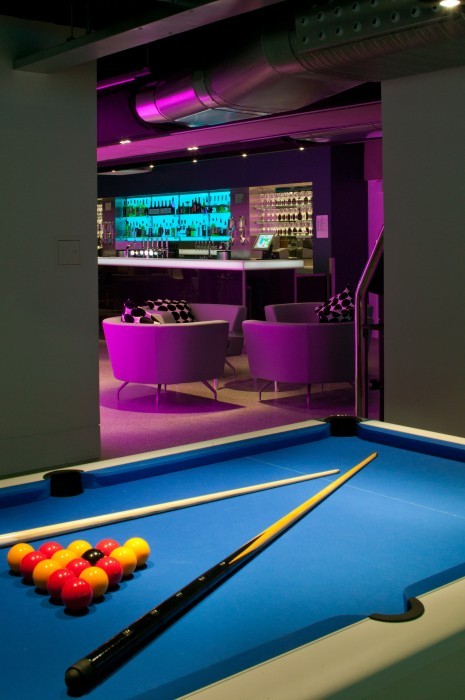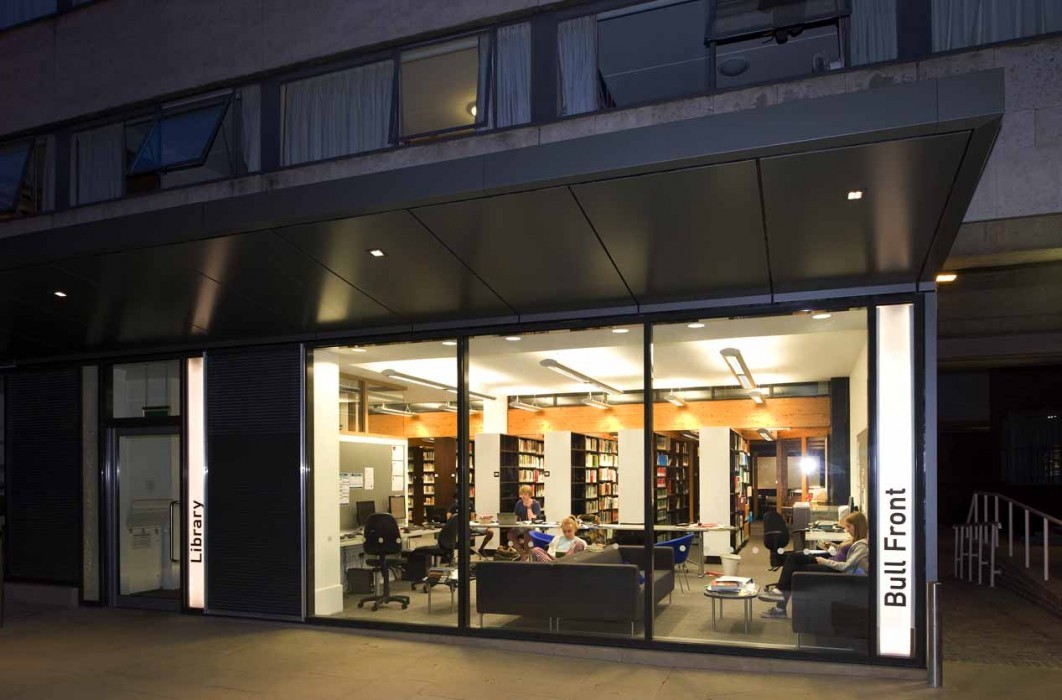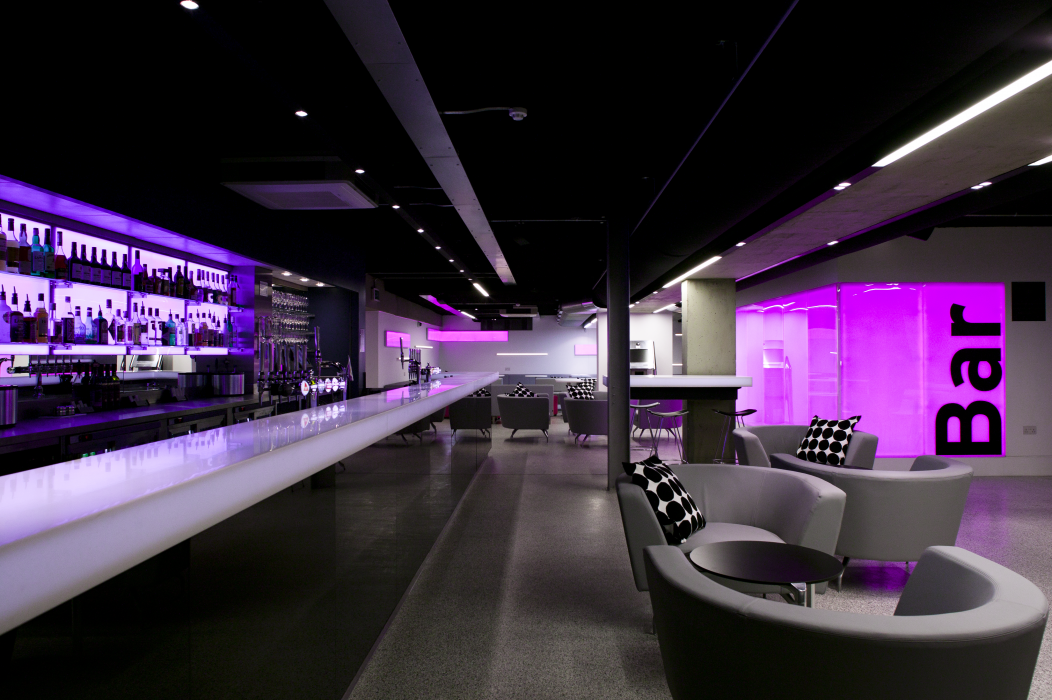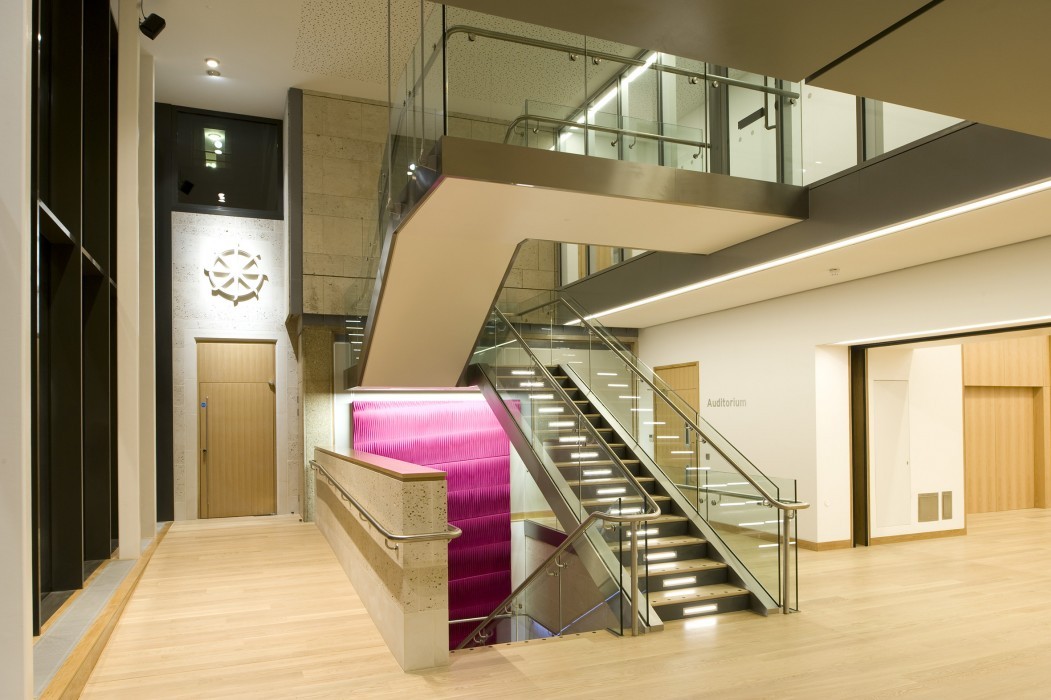 The McGrath Centre
Client:
St Catharine's College, Cambridge
Awards:
Cambridge Design and Construction Awards 2013: Best 'Alteration or Extension of Existing Building'; AJ Retrofit Awards 2014: Shortlisted within the 'Higher Education over £5m' category; BD Architect of the Year 2016: Shortlisted in the Education category
The McGrath Centre
Our first commission with St Catharine's College was won following a design competition during the summer of 2009. The project is an extension to existing College buildings, within St Catharine's city centre site which includes both Grade I and II listed buildings.
The brief envisaged a multi-purpose College Centre at ground floor, a basement bar, and first floor Junior Combination Room (JCR) and meeting rooms. In addition, the College required internal modifications to the adjoining library and dining hall, and a re-modelling of the external hard and soft landscape to Chapel Court.
The rhp design places the multi-purpose space at the heart of the College Centre enabling day-to-day use as an informal study area and café when not required for more formal functions. The top-lit, double height flexible area can be sub-divided by a vertical moving acoustic screen to provide separate auditorium and foyer spaces. The auditorium can accommodate an audience of up to 158, using automatically operated tiered bleacher seating. The space can also be used for informal performances and boardroom-style meetings.
The external expression of the College Centre is modern, using white Portland 'roach bed' stone panels to match the existing 1967 buildings, alongside frameless glass, grey zinc cladding, and aluminium framed windows, louvres and entrance doors.
Download PDF