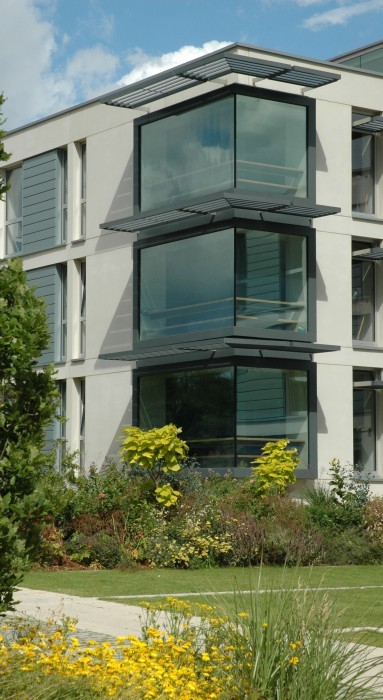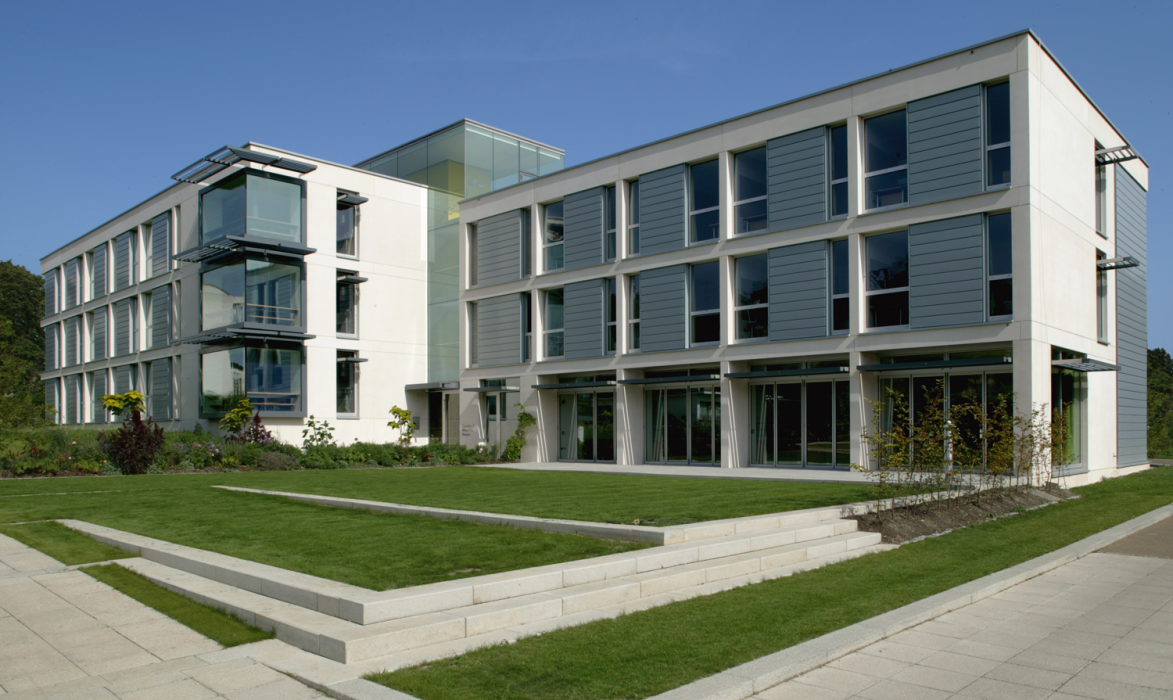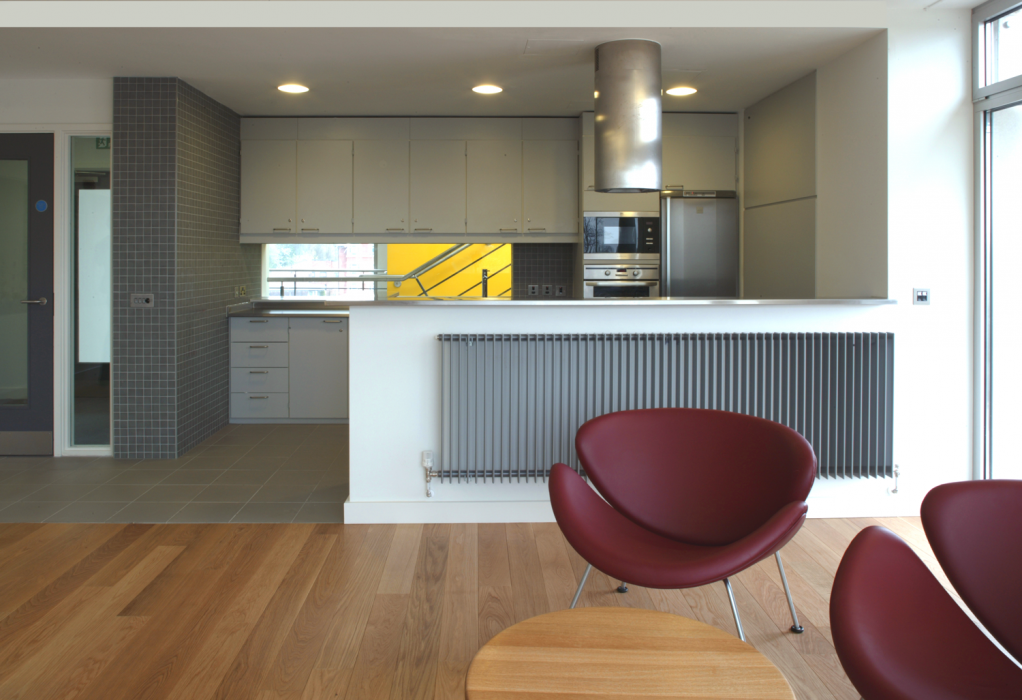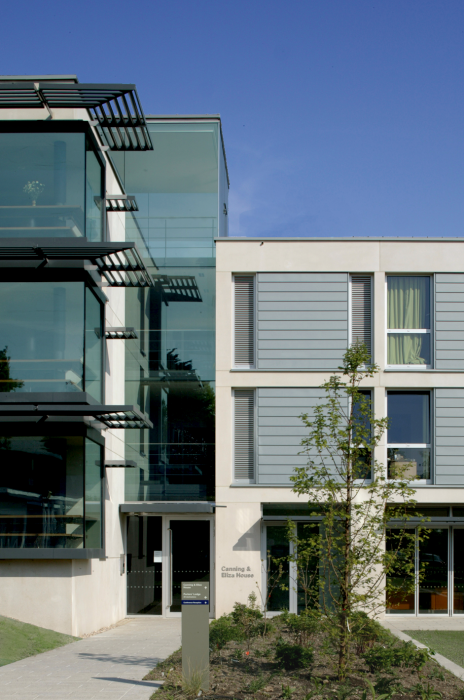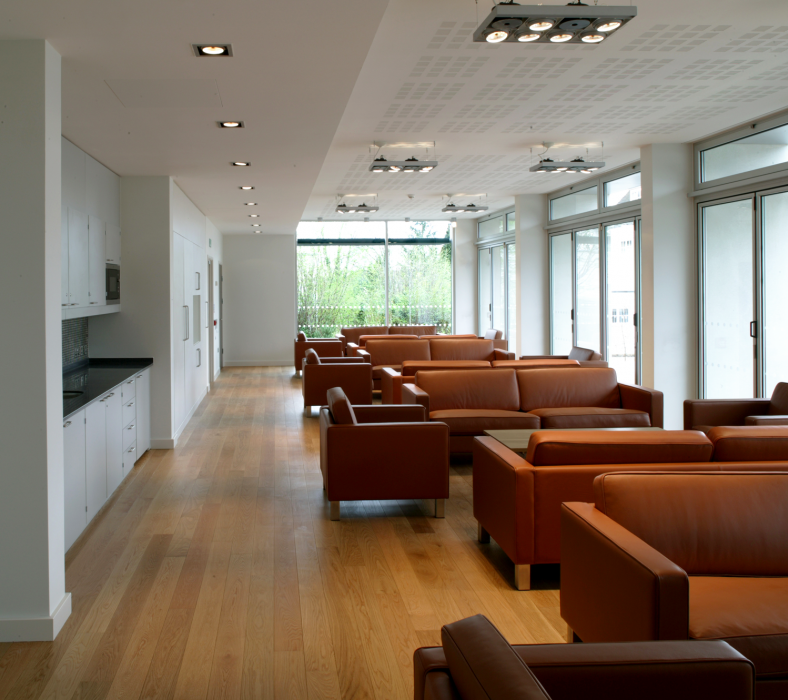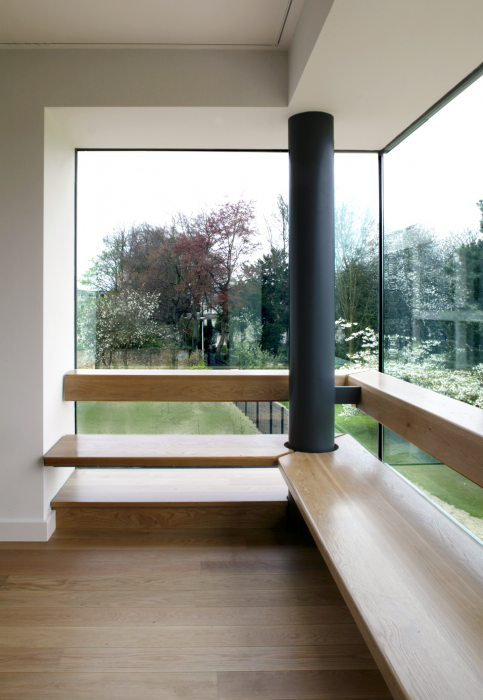 Canning & Eliza House
Client:
Murray Edwards College, Cambridge
Awards:
Green Apple Awards 2007: National Bronze for New-build Residential Building; Concrete Society Commendation 2007
Canning & Eliza House
Murray Edwards College, formerly New Hall, was founded in the 1960s on the northern edge of Cambridge. Our design for the College's new student residences accommodation, Canning and Eliza House, provides high quality contemporary facilities for 40 College graduates.
The layout of the three storey building is arranged into five apartments of eight study bedrooms, each sharing a living/dining and kitchen area. A common room for all College graduates overlooks a private garden and provides an ideal area for social gatherings and larger events of around 80-100 people. Other facilities include a separate kitchen, furniture store, general store and toilets.
The building features two wings either side of a central stair and lift. Following the natural contours of the land, the building steps down the site with a half level change across the circulation core. Access to study bedrooms for disabled students is provided at ground, first and second floor levels.
The external expression of the building represents a contemporary response to the language of the existing College architecture. Our choice of materials reflects the soft grey palette adopted throughout the College, with high quality pre-cast concrete, aluminium windows, zinc faced rainscreen panels, and crisp structural glazing to the central core.
In addition to the scheme's energy efficient Modern Methods of Construction, we have ensured good daylight orientation of all the rooms, high levels of insulation and heat recovery to the ventilation system.
Download PDF

Eastern elevation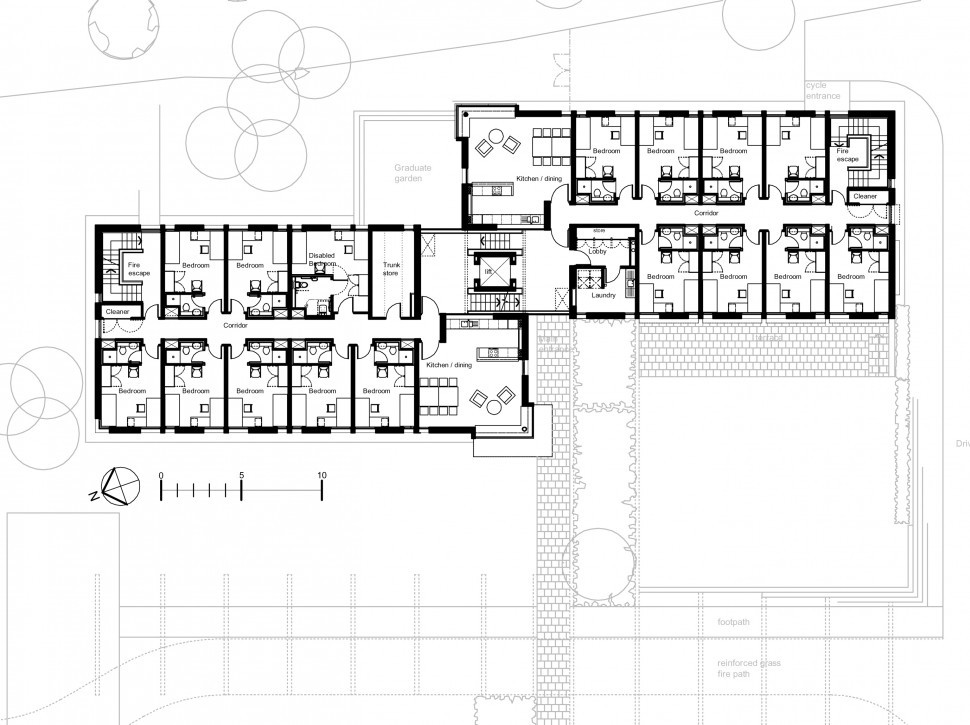 One of the upper floor plans