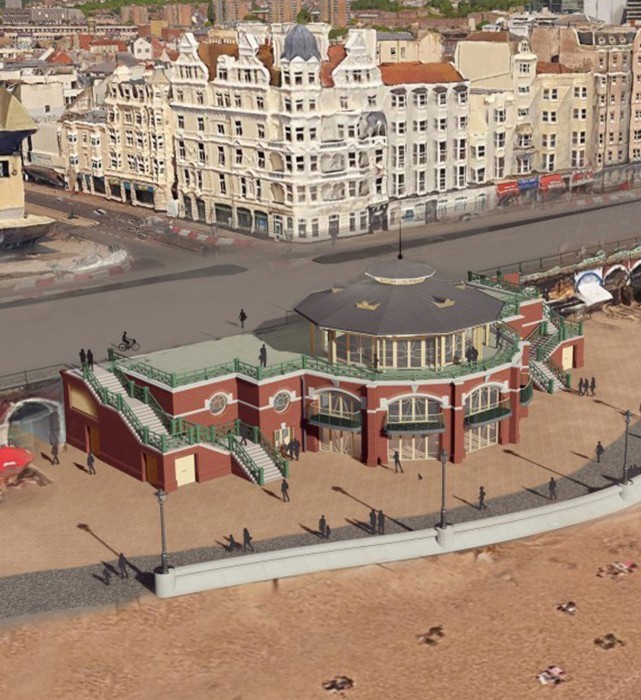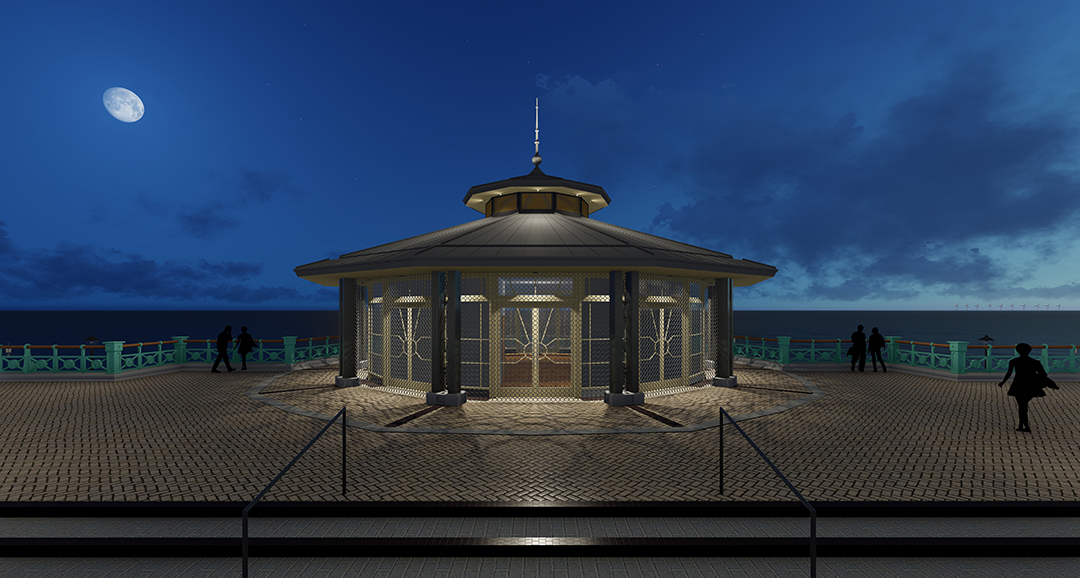 Brighton Shelter Hall
Client:
Brighton & Hove City Council
Brighton Shelter Hall
This project is the replacement of the Victorian shelter Hall at the bottom of Brighton's West Street with a 21st Century equivalent; housing a restaurant, shop and WCs on the lower promenade, and a kiosk café on the upper promenade. The rebuild will double the commercial space of the building, along with safety and environmental improvements.
The existing listed wooden kiosk, which dates back to the 1880s, will be restored and installed in a new location near East Street, where it will be used as a café.
The project includes complex infrastructure work, as the existing shelter hall (which was found to have serious structural weaknesses) extends under the main road, acting as a bridge support. The Hall will be brought several metres closer to the sea, and will be protected by a new sea wall and a public walkway.