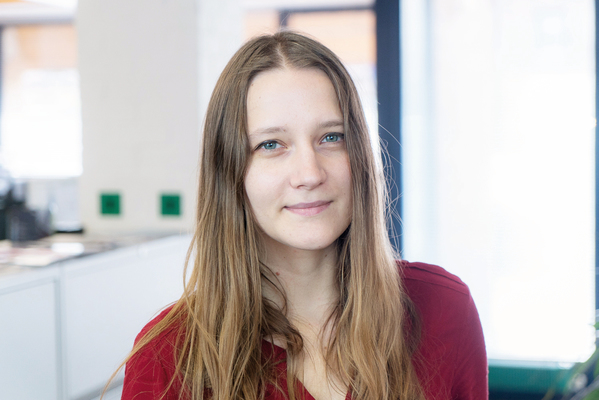 Alexandra selected as a CFCI Young Ambassador
Architect, Alexandra Carausu has been selected as one of twelve new Young Ambassadors to the Cambridge Forum for the Construction Industry (CFCI). The Young Ambassadors will help shape the future of the built environment sector in Cambridge and beyond. "This is a great opportunity to inspire young people to consider a career in construction as well as develop my own skills in a different environment' said Alexandra.
Alexandra and the other Young Ambassadors will promote the industry and run events with young people. The CFCI has an existing partnership with 'Form the Future', with whom the Young Ambassadors will work closely to organise events with schools that promote the construction industry to local students. The role of the Council will be defined by the Council itself but could grow to manage annual events or oversee applications to the charity for grants.
There was no upper or lower age limit to applications except that they had between zero and ten years experience in the workplace, with an outgoing personality, effective communications skills and an enthusiasm to support young people. Twenty three applications were received from 13 different architects, consultants, and contractors.
Alexandra joined rhp in 2017, and in this time has assisted with significant projects such as the Addenbrooke's Hospital Research Facility and our current Passivhaus student housing project for Lucy Cavendish College. Bringing sharp focus and multilingual assets to the team, she is driven by the desire to help create better spaces that improve the quality of life for those who use them.