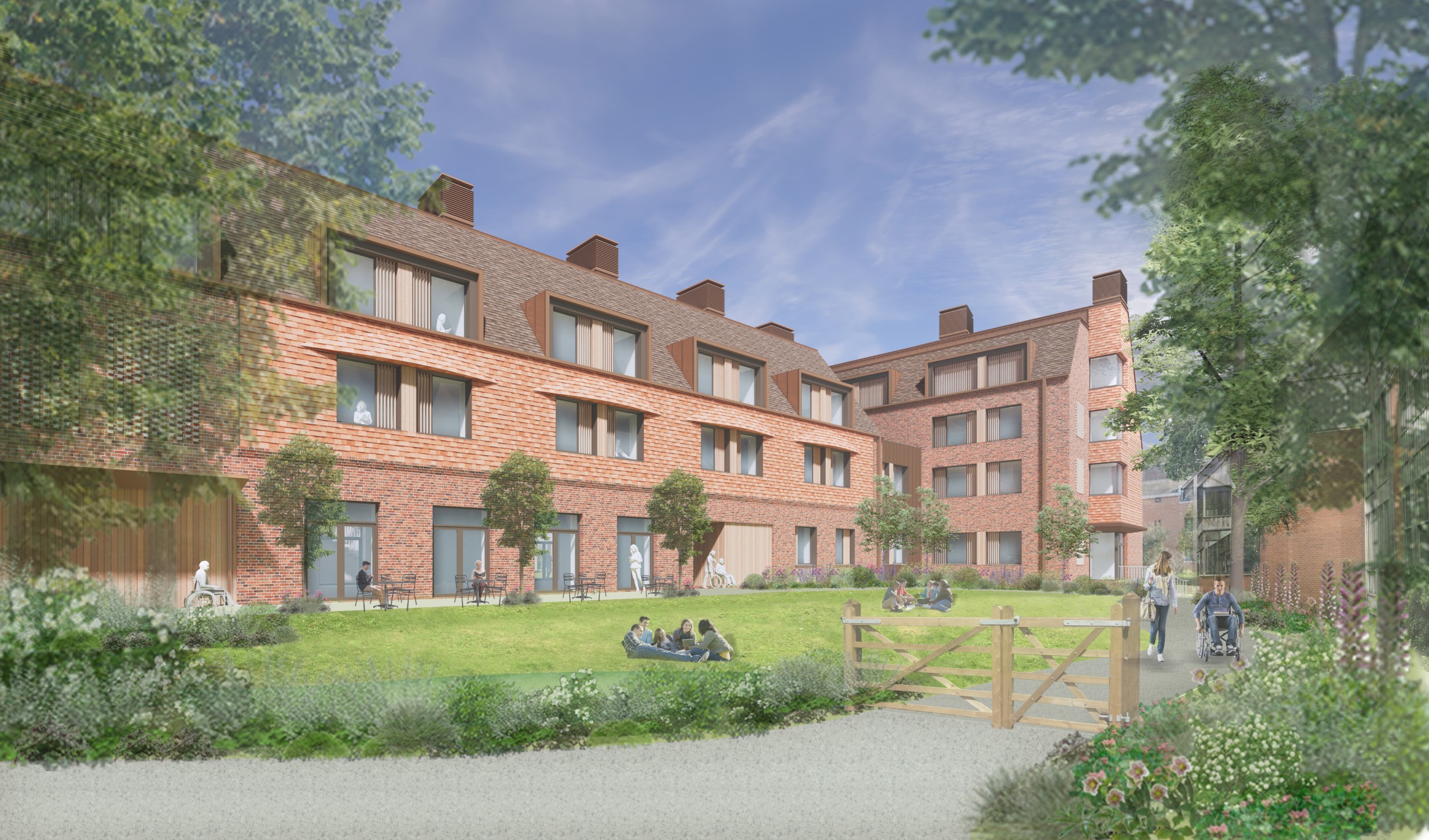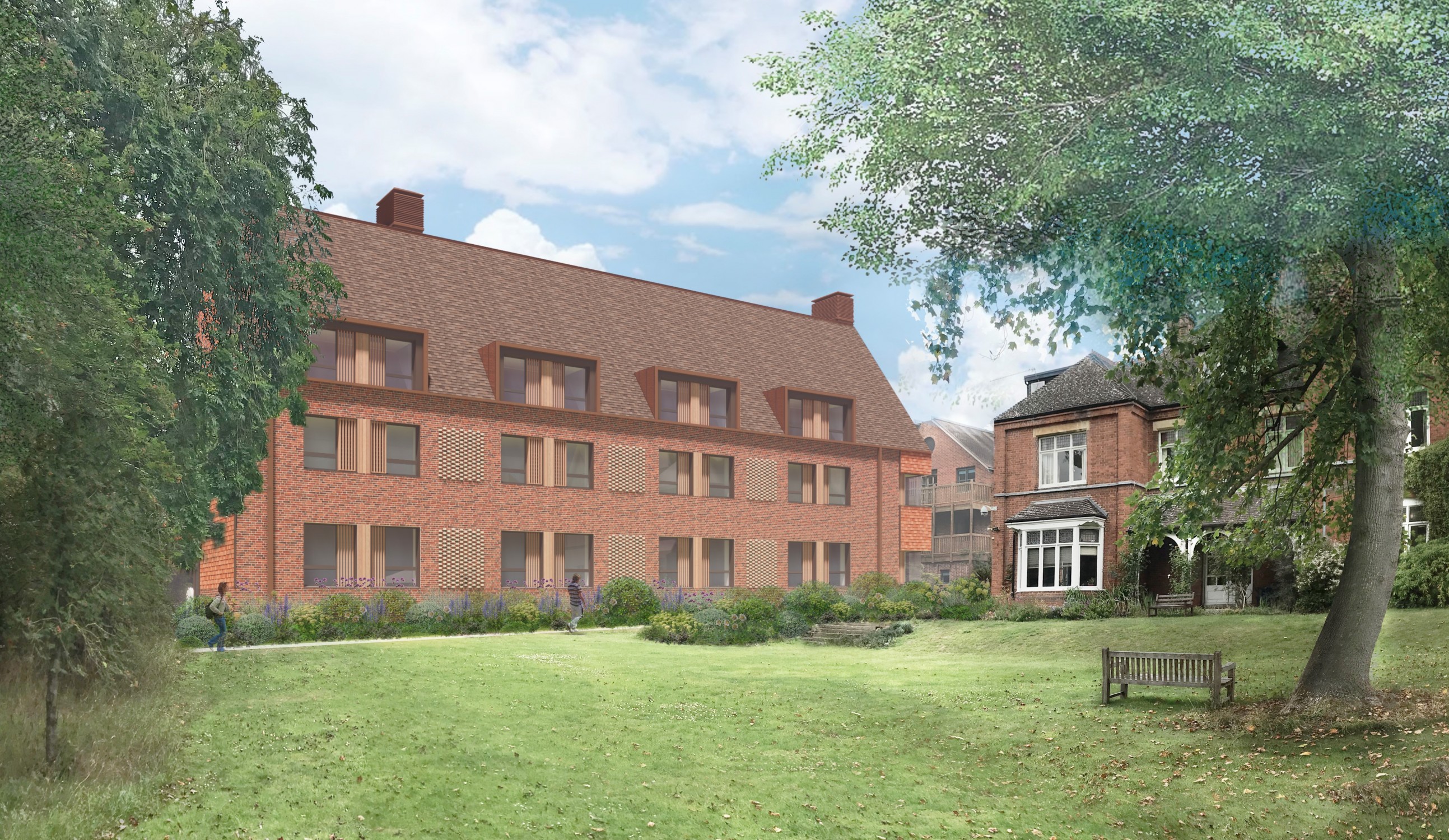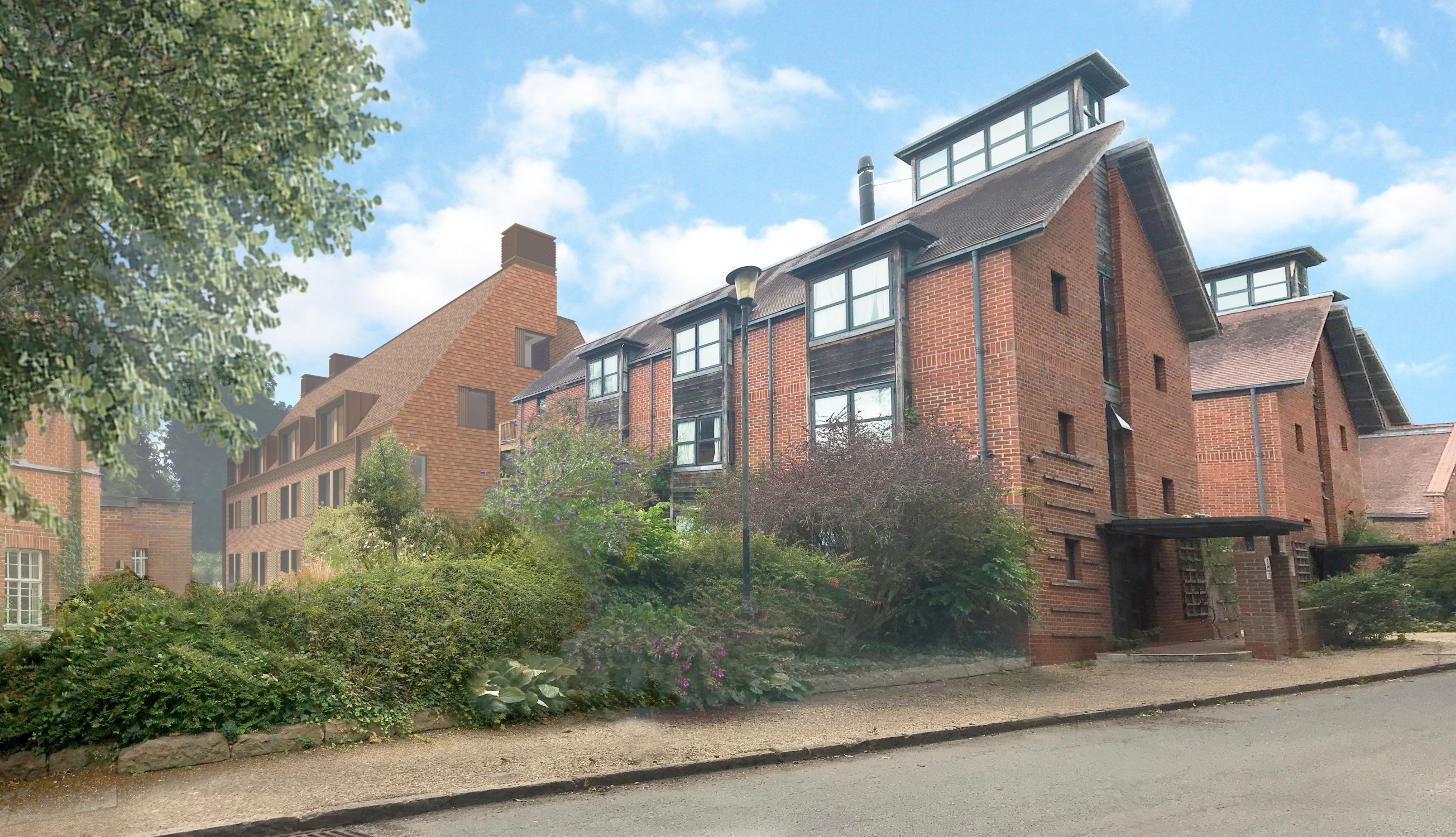 A Passivhaus First for rhp
The project will deliver 72 new ensuite student bedrooms and a new social study / café space for Lucy Cavendish College, supporting the ambitious transformation of the College to support widening participation and an interdisciplinary agenda for collaboration.
Core to the scheme are principles of inclusive accessible design, providing an environment supportive of students with a broad spectrum of different cognitive and learning styles and physical abilities. Student wellbeing is a high priority, with views to outside and access to fresh air from all spaces linking the building to the surrounding College gardens.
Set in the West Cambridge Conservation Area, the project is designed to complement the surrounding college buildings and integrate with the existing gardenesque landscape of the College site. A new informal lawn to the South and more formal square to the North create spaces for learning and socialising whilst improving accessible circulation around the site.
Balanced with the conservation area context, the project is designed to the Passivhaus standard and targets high levels of insulation and low energy demand in-use, with high comfort levels achieved through good daylighting and natural ventilation to all rooms. The design energy targets are in line with those used in industry carbon-zero frameworks from the RIBA (Royal Institution of British Architects), LETI (London Energy Transformation Initiative), and the UKGBC (UK Green Building Council). The project will be the largest Passivhaus student residential building in Cambridge.
The combination of clay tile and timber with lime mortar brickwork reduces the embodied carbon of materials in the façade, while the use of CLT (Cross Laminated Timber) for the primary structure and low embodied carbon cement replacements in concrete elements help reduce the overall embodied carbon of the building. Water consumption is reduced through specification of highly water efficient sanitaryware and appliances. The landscape integrated drainage strategy will help to reduce and control water run-off whilst providing irrigation to landscaping.