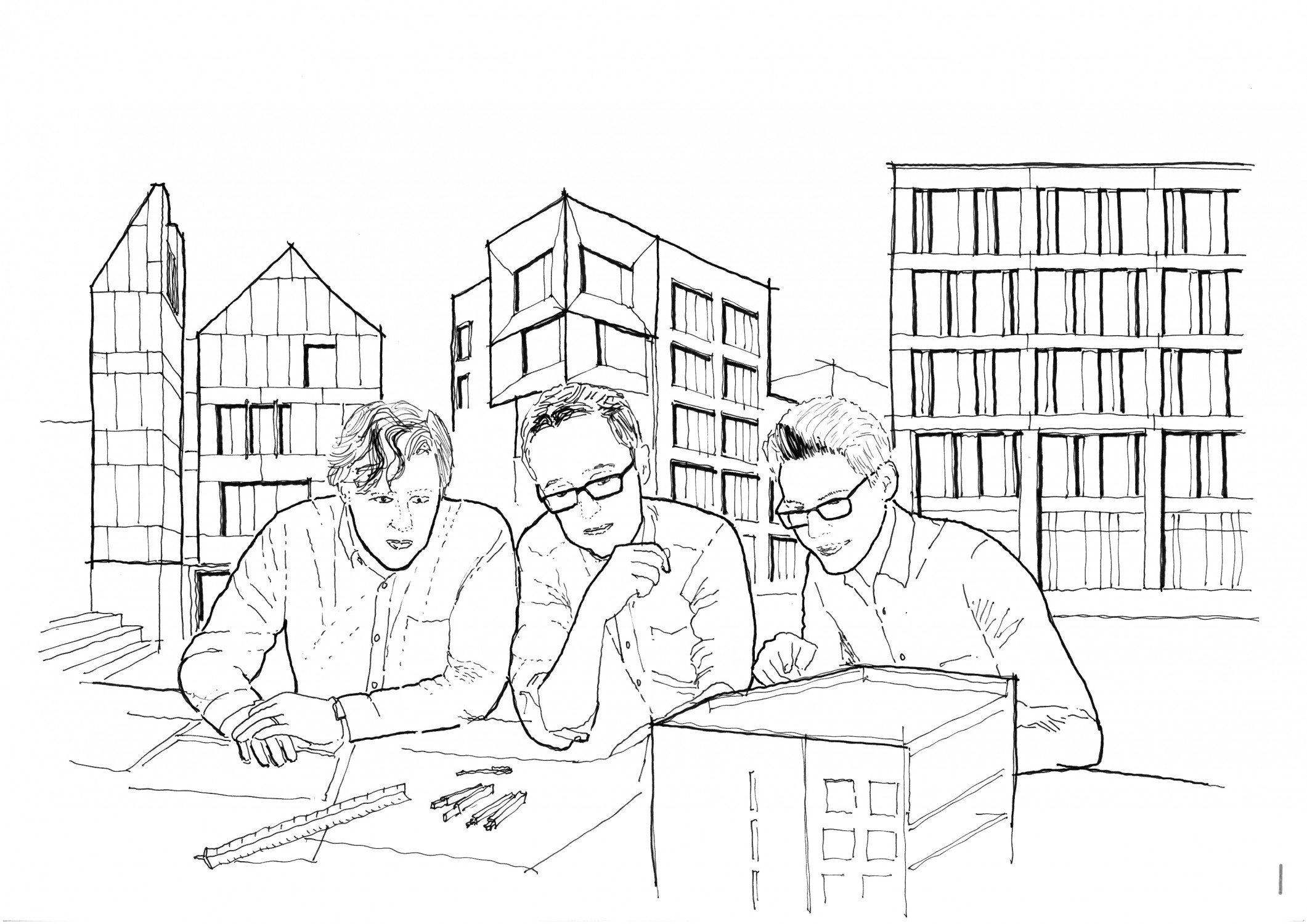 rhp announces three new directors
Andrew Drummond, Dan Selfe, and Tom Foggin have recently been appointed directors as the company enters a new era of employee ownership. The trio bring a range of skills including design, technical, BIM and sustainability leadership to complement the existing team of directors. The internal promotions are the first steps in a plan to reflect the collaborative culture of rhp where everyone is encouraged to contribute and grow.
"We are excited about driving support for student mentoring, professional standards, and apprenticeships in our new roles. rhp is a fantastically talented team. Enabling everyone to develop their potential is a key priority, as we continue to develop as an Employee Owned Trust" said in a joint statement new directors - Andrew Drummond, Dan Selfe and Tom Foggin.
Andrew is an award-winning designer with over twenty years experience at rhp and he leads the in-house research group studying co-living. He was a key member of the team designing and delivering the student accommodation at North West Cambridge for the University of Cambridge. Most recently he led the architecture and interior design for the University of Warwick's £57m Cryfield Village scheme. Mentoring architecture students, young professionals and working closely with rhp's apprentices is an important part of his role.
Dan is a highly experienced technical design leader, and has been instrumental in rhp's adoption and integration of Revit. Dan has over 25 years of construction experience across most sectors, and construction methods. He specialises in the technical design and delivery aspects of complex BIM-enabled projects. Currently he is leading the delivery of the new Heart and Lung Research Institute for the University of Cambridge and the Papworth Trust. He is an integral part of the Practice's health & safety, technical and BIM groups.
Tom joined rhp ten years ago and chairs the Practice's in-house sustainability group. He is a talented designer with experience across a range of sectors including: education, residential, healthcare, and cultural venues. Tom is currently leading a major Passivhaus project for Lucy Cavendish College in Cambridge with a focus on inclusive design and embodied carbon. He is actively involved in promoting the importance of good design in his role as RIBA East Chair and trustee for Cambridge Forum for the Construction Industry.