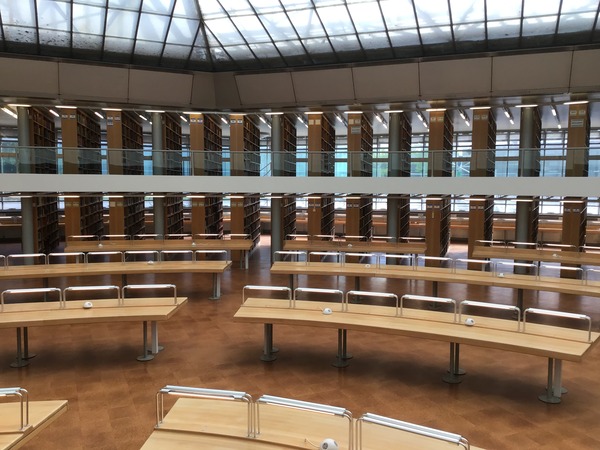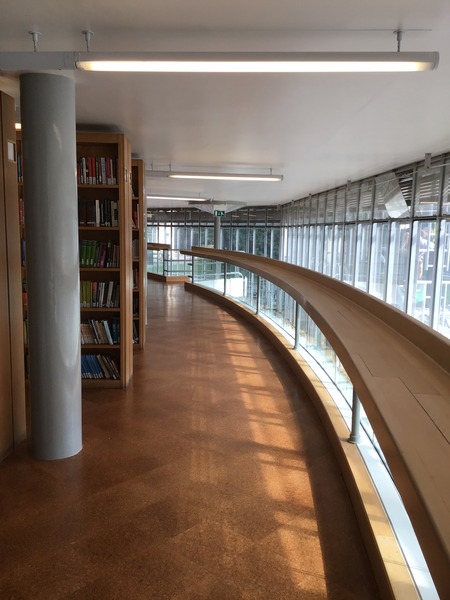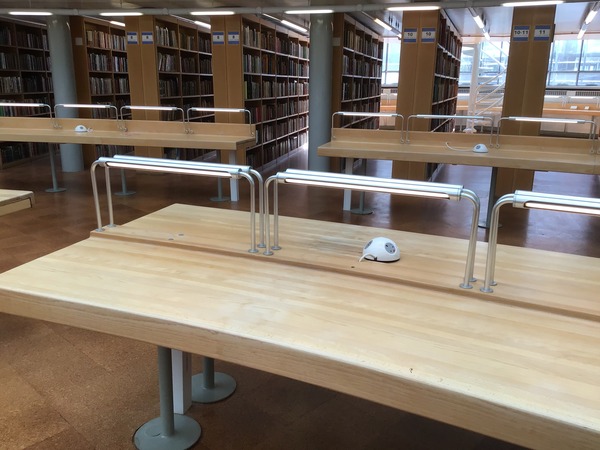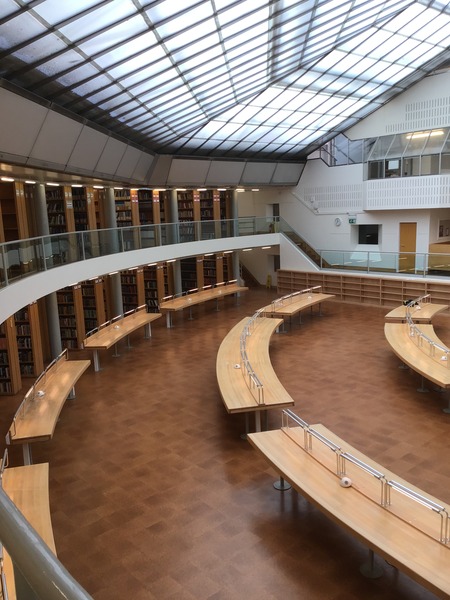 Phase 2 of Seeley Library refurb completed
We are delighted that the Phase 2 refurbishment works to the Grade II* Seeley Library at the Faculty of History have now been completed. The works included re-sanding and finishing the original cork floor, fitting replacement energy efficient lamps to the original desk lights, re-decoration, new safety glazing and new disabled platform lift access – all completed within a tight timeframe to suit the summer holiday shutdown. The project has sensitively enhanced the student experience whilst making improvements in safety for users.
It was the recipient of a CFCI Commendation at the 2021 awards.
Dr Linda Washington, Head of Humanities and Social Sciences Libraries & Seeley Librarian has said
the library looks terrific and the refurbished desks, floor, new shelving and lights, are a massive improvement. Library staff all really appreciate the time and attention to detail that has gone into this project and I have particularly been impressed by the prompt and thorough communications keeping everyone up to date