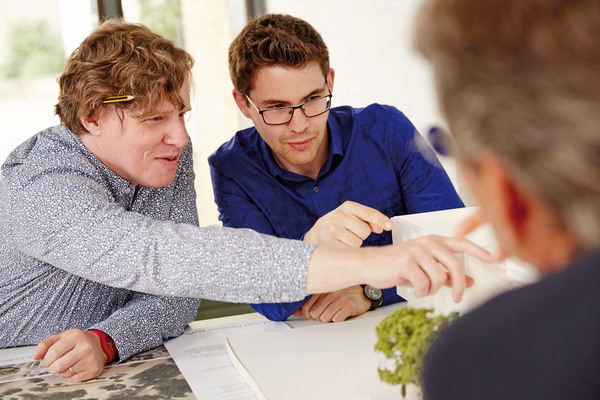 Accommodating the image-aware generation
Following Swirles Court's win as Property Week's University Halls of Residence of the Year, Andrew Drummond offers insight into the changing priorities for student accommodation design.
It's been 25 years since I arrived at my University halls of residence. I chose a course based on a printed prospectus in my school library and a love of the city. I had a choice of two halls of residence; both close to campus and operated by the University. Bathrooms were shared between three students, and each kitchen between five.
The day I arrived I met my housemates for the first time. Everything was new, and we all stepped forward into our new lives together, exploring the new city we'd soon call home.
Changing times
The late 1990s saw a shift toward en-suite rooms. Typically in clusters of eight, they offered social grouping for students, and worked out-of-term for the growing and competitive conference markets. Safe, secure accommodation for students, and an important income stream for the institution.
Now in the 21st-century, students live in a socially and technologically connected world. Students travel further from home to study as the marketplace for courses becomes increasingly global. Communities on campus are more diverse, better informed, and more visually and spatially aware.
The power of social media
The Instagram generation connects to the world through photographic moments: opportunities for selfies, stories and boomerangs. Unlike me, students no longer arrive on their first day not knowing people in their new community; they've met housemates and course-mates through WhatsApp, Facebook and Twitter, they've explored their new campus through Instagram, and walked the streets of their new city on Google Maps.
The images and opinions that students post on social media are increasingly more important in attracting new students, as opposed to the old bound prospectus in the school library – these posts help promote University as a desirable place to be.
This image-aware generation, together with increased competition for rooms from commercial providers, is leading universities to reconsider their offer, creating variety and placing the 'student experience' at the heart of their business plans.
Looking to the future
The new generation of campus accommodation explores new typologies for housing: alternative models that offer improved levels of social interaction. Emerging typologies transform those eight-bed cluster flats into shared houses, rented by a group of friends with their own front door – their own identity. Traditional corridor-based halls are reconfigured to create co-living communities. Barriers between social group sizes are broken down, allowing students to mix in wider groups, but also create smaller family groups through careful disposition of shared facilities, kitchens and social space. They offer opportunity for a range of rental costs and tenancies to help appeal to a more diverse student demographic. Interior design plays an important role, creating a comfortable sanctuary for residents, whilst colour, texture, furniture and style offer welcoming opportunity for those 'Instagram moments'.
rhp's design and delivery experience (and ongoing research investigating alternative types of accommodation) provides an invaluable research base for helping to establish the detailed brief for any new project. Our work with Universities reflects increasing awareness of the role that quality accommodation and facilities can play in enriching the student experience. We understand that successful student accommodation design requires a careful balance of social, economic and practical considerations: placing an importance on establishing an effective brief.
Our project at the latest University of Warwick Cryfield Residences builds on the expertise and knowledge of our previous work for the University of Cambridge; the Swirles Court project, which has just been awarded the University Halls of Residence of the Year by Property Week.
The Warwick residences explore many of these evolving issues and themes. We're helping to create a new community of 1,000 students at the heart of the campus – incorporating a range of housing types, rental rates and contemporary interior design.
Camera phones at the ready!
Andrew Drummond is an Associate and rhp Sector Champion for student housing projects.