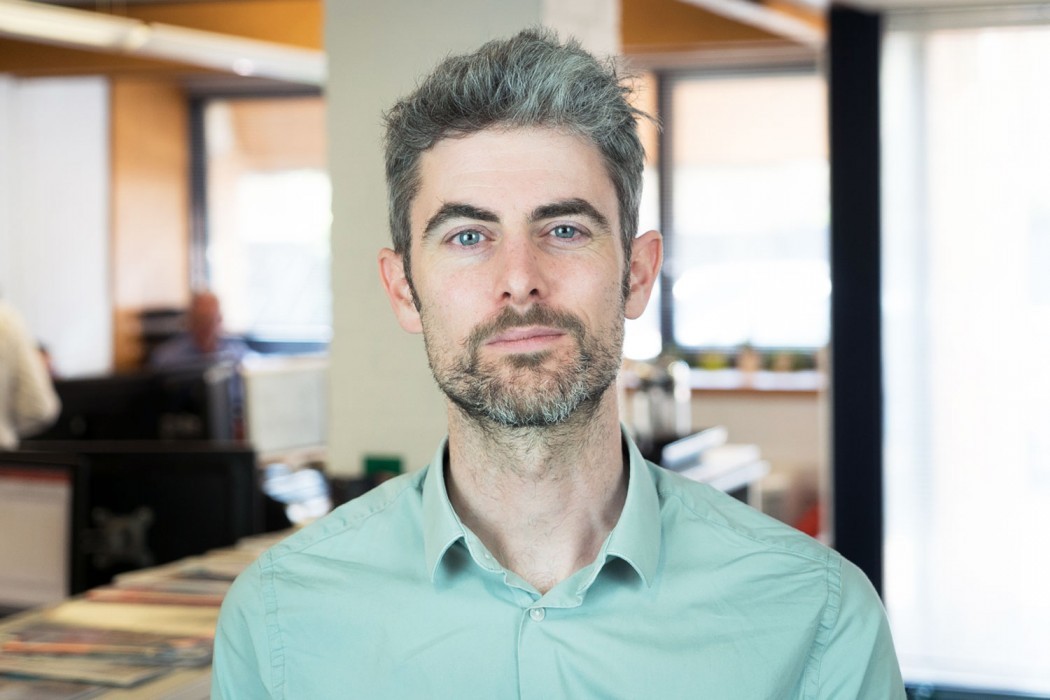 Patrick Osborne Receives BREEAM Accreditation
Patrick Osborne Architect & Sustainability Lead at RHP has recently become BREEAM Accredited having taken his Professional Competent Persons Exam. Patrick is also a Certified Passivhaus Designer. Here he discusses his interest in sustainable practices within architecture and what initially drew him to it as a child.
Q: What initially attracted you to more sustainable practices within architecture?
A: I've been interested in ideas of sustainable living since I visited the Centre for Alternative Technology in Wales as a child. The centre had exhibitions about what consumes energy, and how it can be produced. They also have one of the first super-insulated houses there, built before insulation was required by regulations.
I revisited as a masters student later on, and it made sense to me to continue it in practice. Their courses have a practical nature, and we got to see one of the most sustainable buildings constructed there (the WISE building by Pat Borer and David Lea architects).
Q: How do we measure sustainability in construction?
A: There are a variety of different approaches to sustainability, ranging from the more holistic approach of BREEAM, to the much more focused international Passivhaus standard, developed in Germany. Other certification schemes focus on the health and wellbeing of the users, such as the WELL standard. Materials can also be compared by their carbon impact from manufacture to demolition, or by the BRE's green guide rating (which includes a number of other factors, such as toxicity to humans and plants. More information can be found at www.bre.co.uk/greenguide). We can also measure other physical properties of a design, such as the amount of daylight a space will receive. All of these help develop a picture of a building's overall impact on the environment.
Q: How much influence do architects have over a building's overall sustainability?
A: Although it takes many people to produce the design and construct a building, as architects we are often the first to have an influence on what the end result will be. At the early stages, decisions on energy efficiency and materials can have a greater effect than those taken closer to the construction phase. It can also result in being more cost-effective.
Aiming for a sustainability target, such as a BREEAM rating or the Passivhaus standard for instance, before pen meets paper can help to make a building that is energy efficient without adding a premium to the capital cost.
Q: How is technology changing the way we think of sustainable construction?
A: We now have a number of digital tools available to us to measure, test, and learn about how buildings can work better, and with a lighter touch on the environment. I think that building information modelling (BIM) is changing the way that we produce information, and often meaning that the technical issues are considered at an earlier stage, so we can test and prototype ideas for daylighting, energy consumption and overheating much more quickly. This testing can then inform the design, rather than acting only as a compliance tool.
Q: What is in store for the future of sustainable design?
A: This is a key question as our future climate is becoming more likely to include extremes of weather. A hotter climate will lead to more heat waves, and a greater desire for air conditioning within buildings. Designing with this in mind, new buildings should be adaptable and flexible, for instance ensuring that passive cooling and solar shading strategies can be used in warmer weather, like at Eddington, North West Cambridge.
Material use and its carbon impact may also become more of an issue. As our buildings become more energy efficient, the proportion of its carbon impact from its construction increases. The next version of BREEAM (new construction 2018) is in consultation currently, and will potentially focus more on ecology than previous versions. We should also be focusing on making sure our buildings are healthy and comfortable, so that they are used as intended, or adapted rather than demolished.
I am particularly interested in the holistic nature of sustainable design. We try and consider how a building will be used in the future, and what changes will happen. It is sometimes difficult to predict, but satisfying when a building is completed and functions as you first imagined it would be.