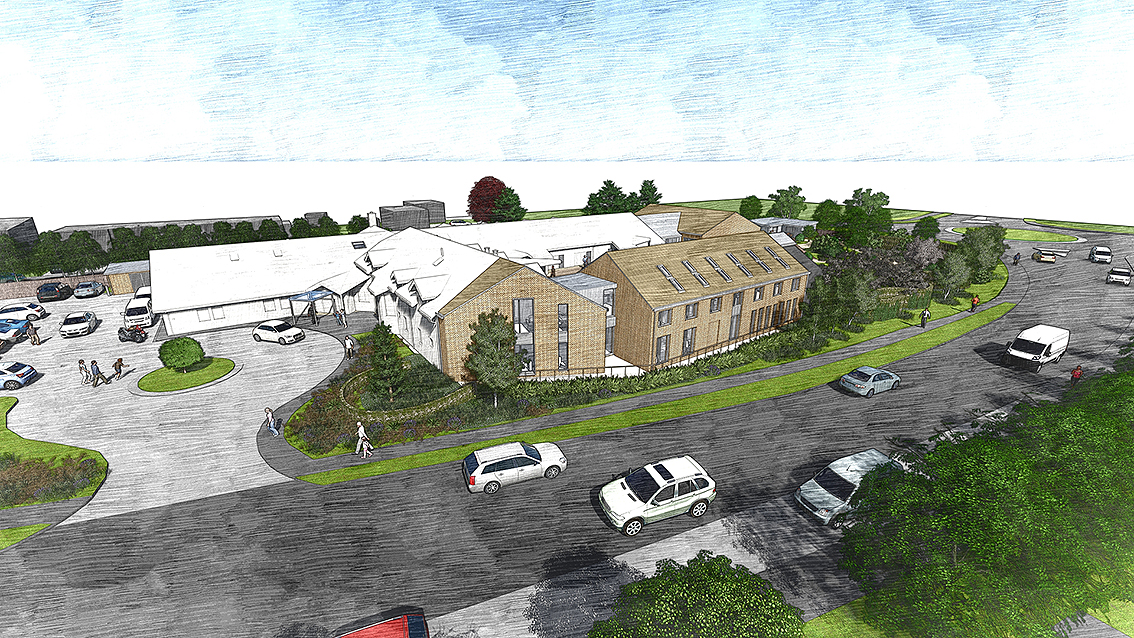 Ellenor Hospice submitted for planning
Proposals for the extension and refurbishment of Ellenor Hospice in Gravesend have been submitted to Gravesham Borough Council for planning approval.
The project will provide enhanced facilities for both inpatient and outpatient services, enabling a broader range of activities in a more suitable multi-purpose environment.
The additional accommodation will allow the hospice to deliver best quality care to meet patients' needs, and free up existing spaces to create a more welcoming space for the local community.
We are delighted to have worked with Ellenor on developing a scheme that achieves its vision of care. The new facilities will provide a huge improvement over their current accommodation. With the spaces created and enhanced landscaped gardens you get the real sense that the hospice will become a hub for the community.
– Nic Hoar, rhp Director
rhp has been working with hospice clients for over 25 years. Browse our portfolio here