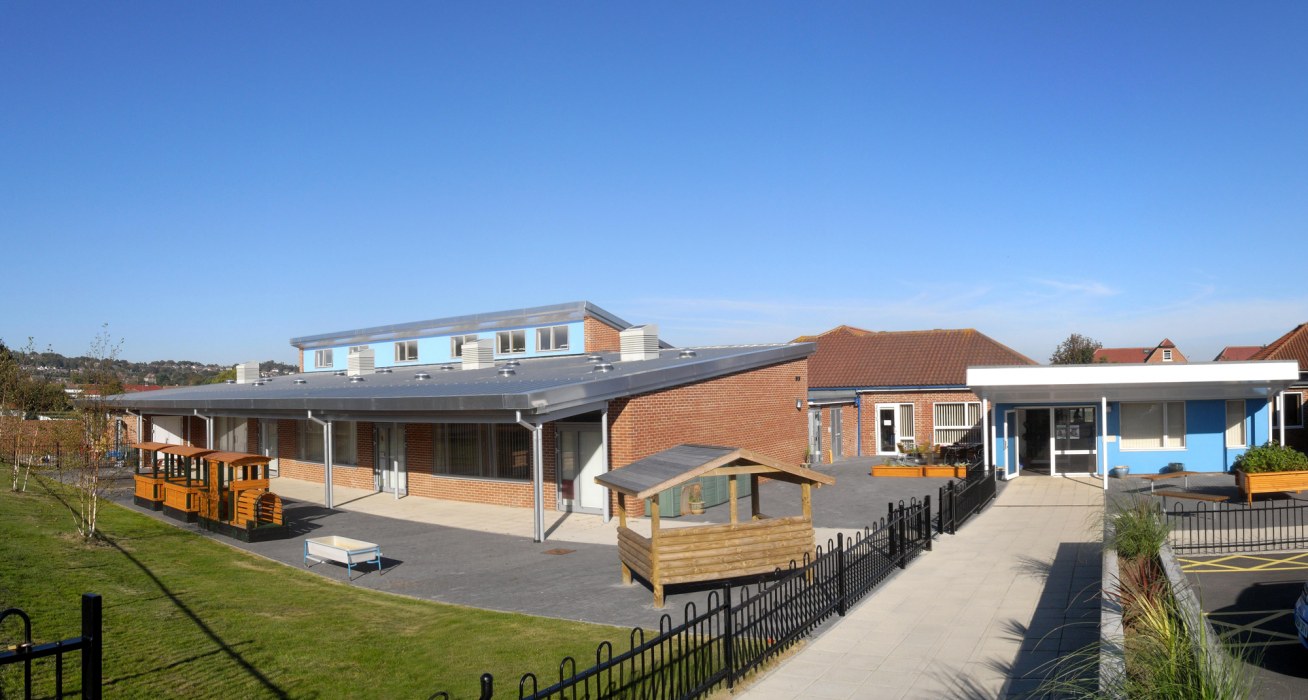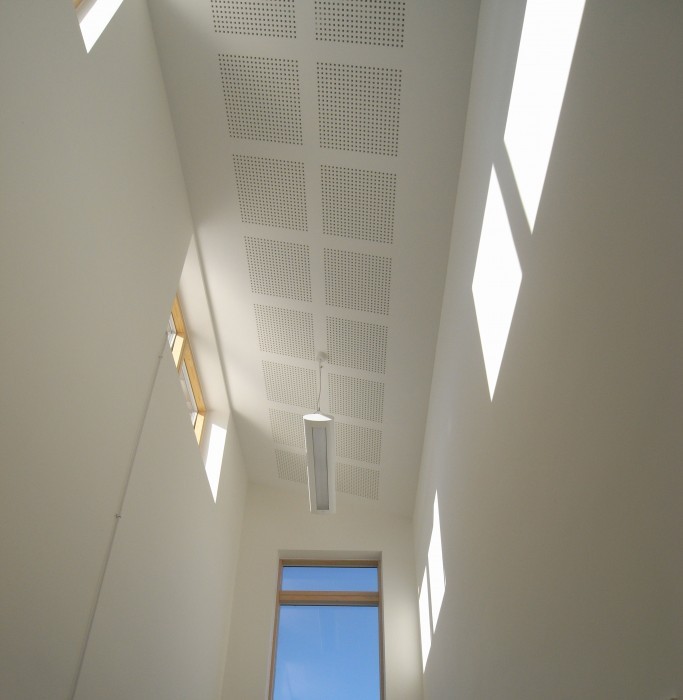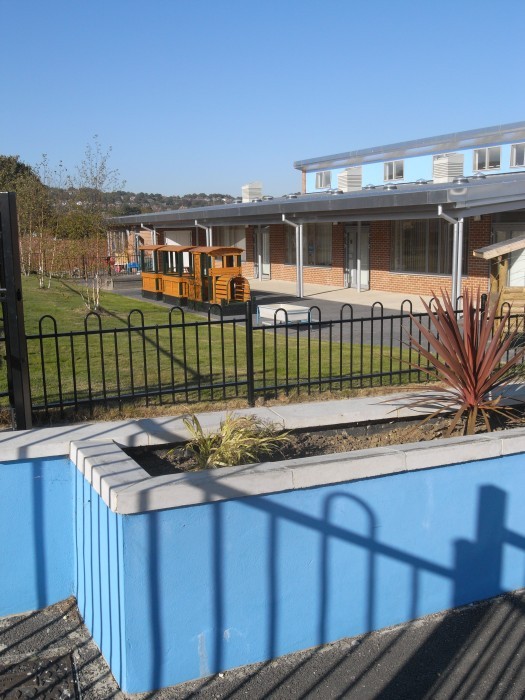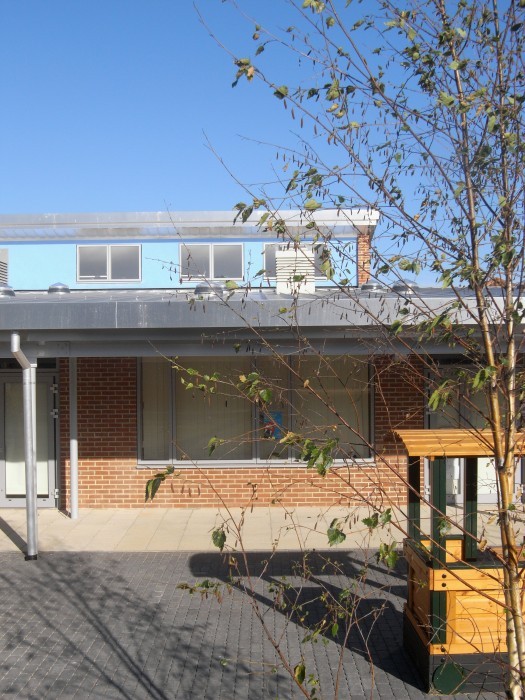 The Globe Primary Academy
Client:
West Sussex County Council
Size:
875m² new build extension
The Globe Primary Academy
Following a feasibility study in Adur, West Sussex on changing the district's age of transfer from Middle School to High School to align it with the rest of the county, rhp was appointed by West Sussex County Council as architect for the amalgamation of Willows Primary School and Oakfield Middle School to become The Globe Primary Academy. Our proposals involved the partial remodelling and extension of Oakfield to create the 630-pupil, three-form of entry (3FE) primary school demanded by the brief.
We designed a main extension with its own, distinct identity; responding to its contemporary context and function, and contrasting with existing school buildings. Common elements such as red brick facades and the use of bright blue as a feature colour served to unify old and new. The extension strengthened the existing school's presence whilst retaining the suburban scale of its location.
We signposted the new entrance to the school with a long planter running perpendicular to Irene Avenue and finished in the feature colour, drawing students, parents and visitors towards the canopied area and courtyard in front of the reception. We finished the reception and the dormer-windowed upper façade of the extension in the same bright blue.
Large-span roofs economically and efficiently encompass the new accommodation, while rooflights and large areas of glazing maximise its natural day lighting and reduce energy use.
Download PDF