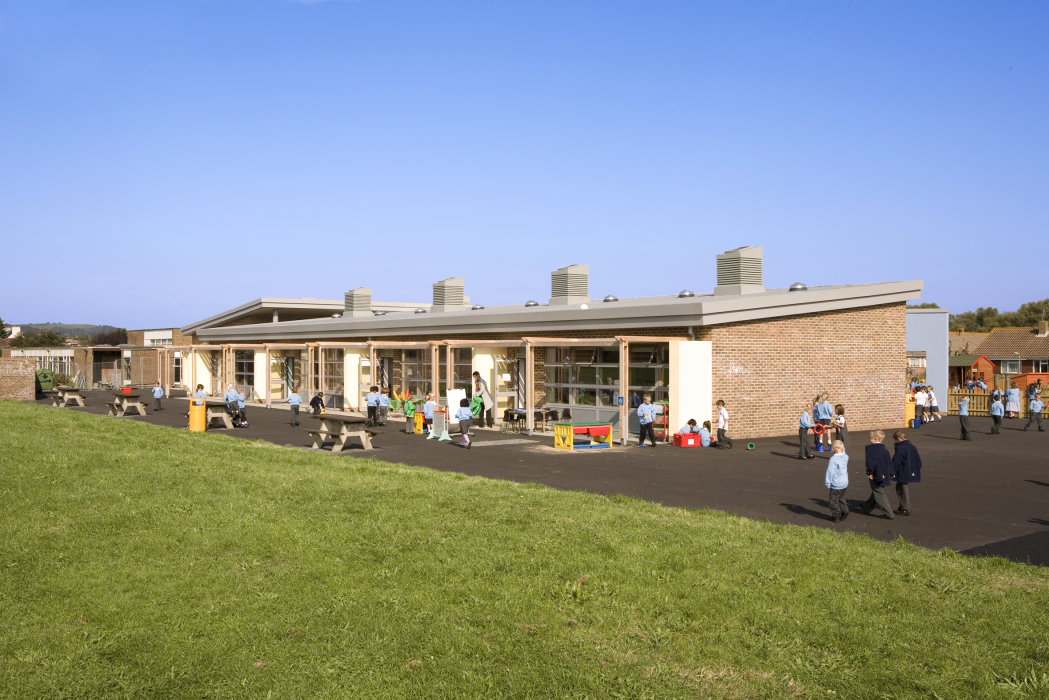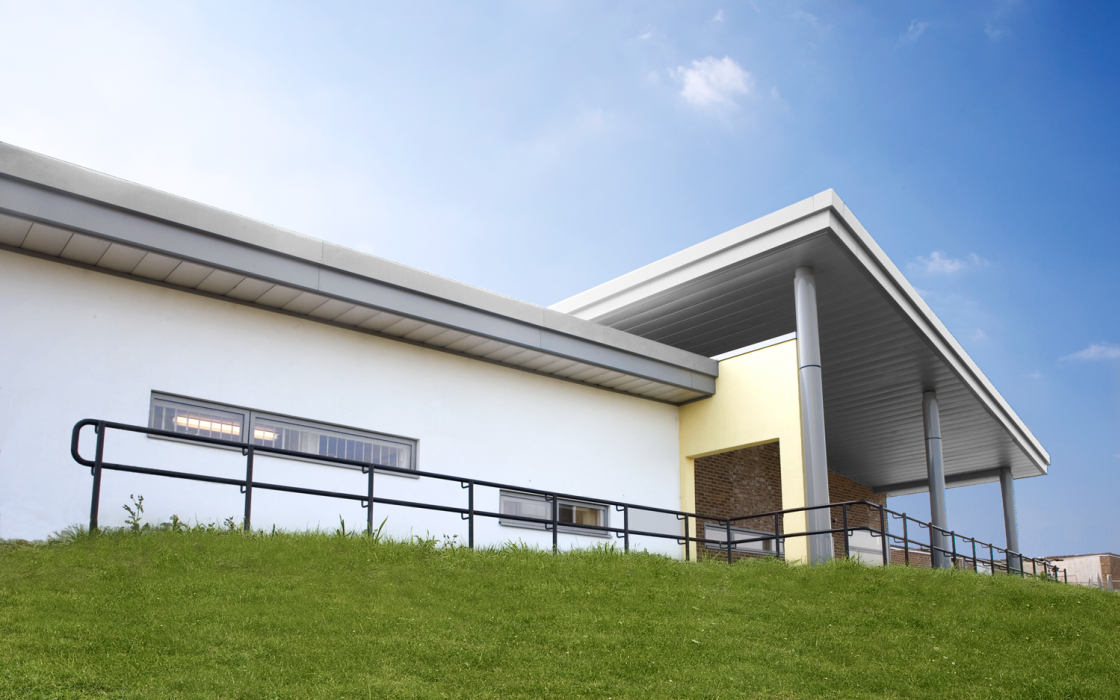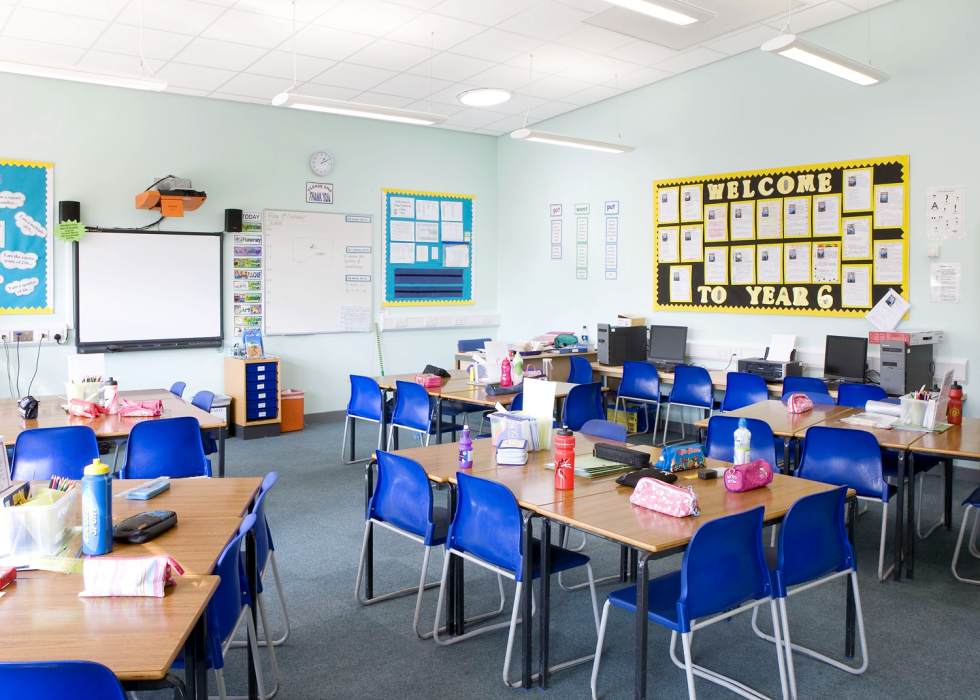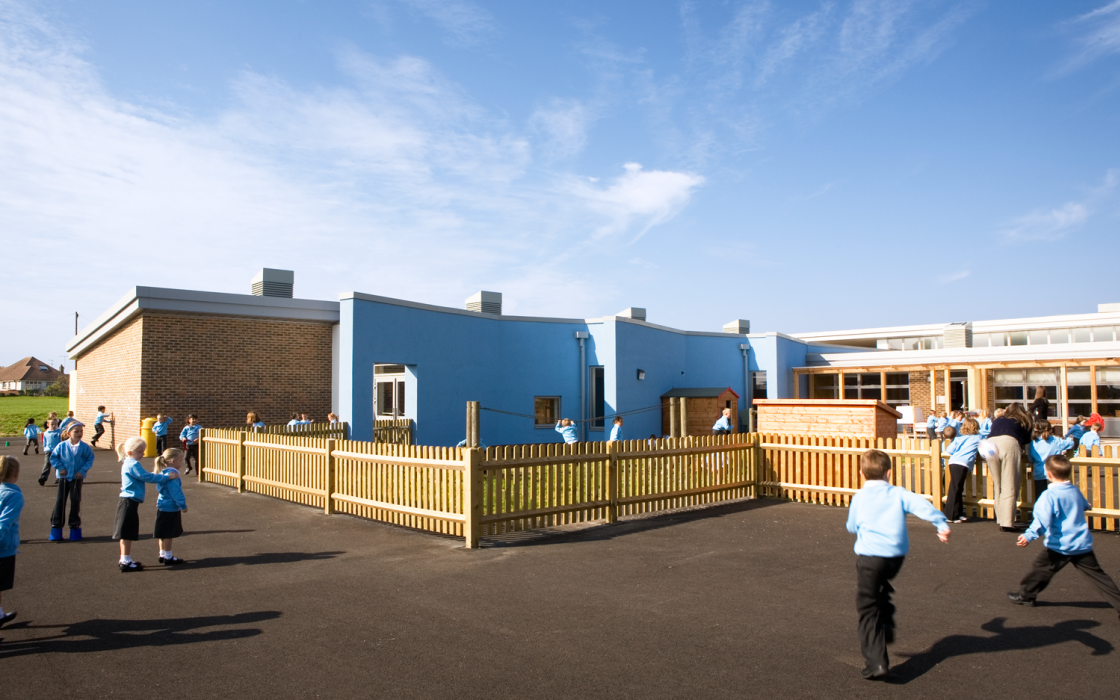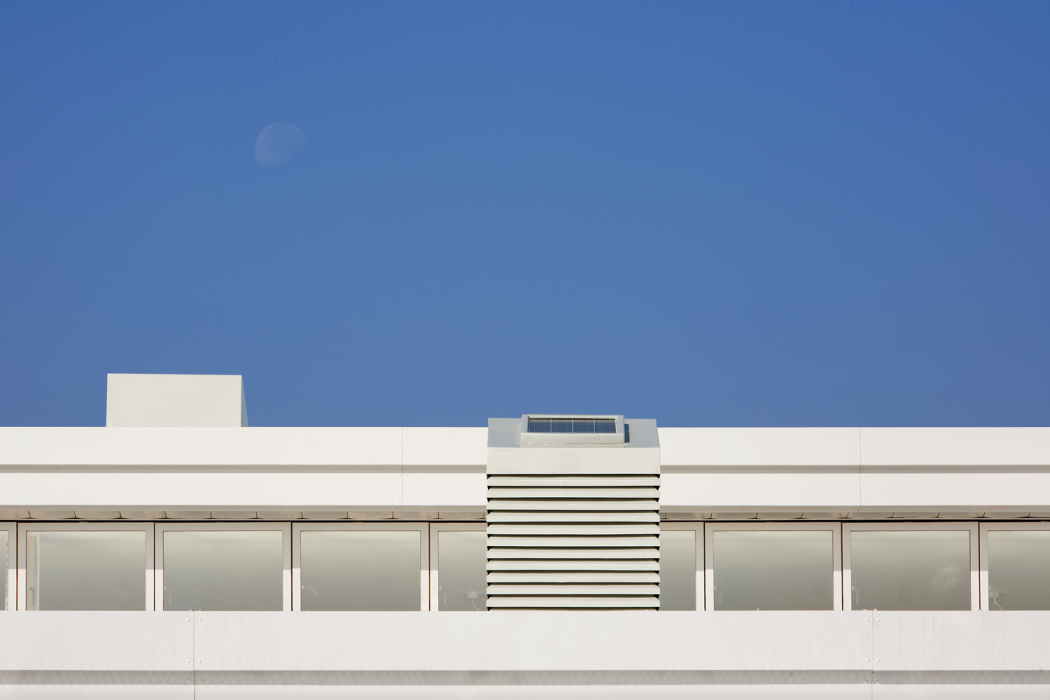 Seaside Primary School
Client:
West Sussex County Council
Size:
1,070m² new build extension
Seaside Primary School
Following our appointment to West Sussex County Council's framework, rhp were asked to carry out a feasibility study focusing on 12 local schools, with a view to changing the district's age of transfer from middle school to secondary school, and thus align it with the rest of the country. After concluding our study, we were briefed to design an amalgamation for the County Council that would accommodate Freshbrook First and Thornberry Middle Schools, on the site of the latter, and were subsequently appointed by Wilmott Dixon to build out our design.
The focal point of our design for the 'new' school was a new entrance, which made use of a coloured 'way finding' wall, while its large roof overhang doubled as a sheltered outdoor area. Natural light was maximised throughout the school building by using roof lights and glazing. An extension to the existing school building houses additional classrooms and enabled the school population to double in size, growing from 250 to 450 children.
The additional space also accommodated art rooms and a dance studio providing the school with valuable facilities, which are also shared with the local community in the evening and at weekends.
The school was renamed Seaside Primary School and re-opened in 2008.
Download PDF