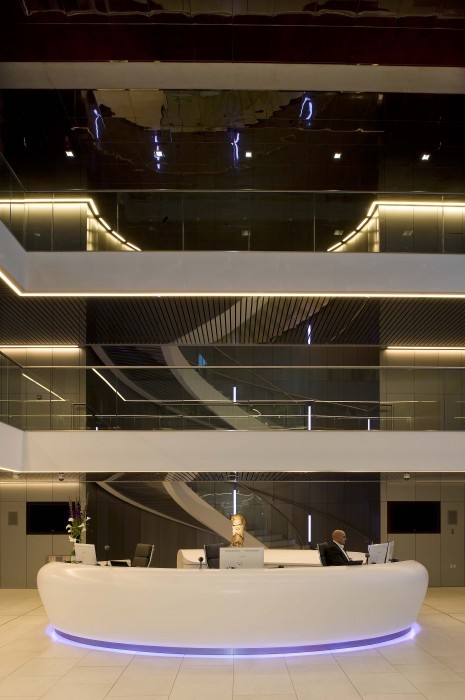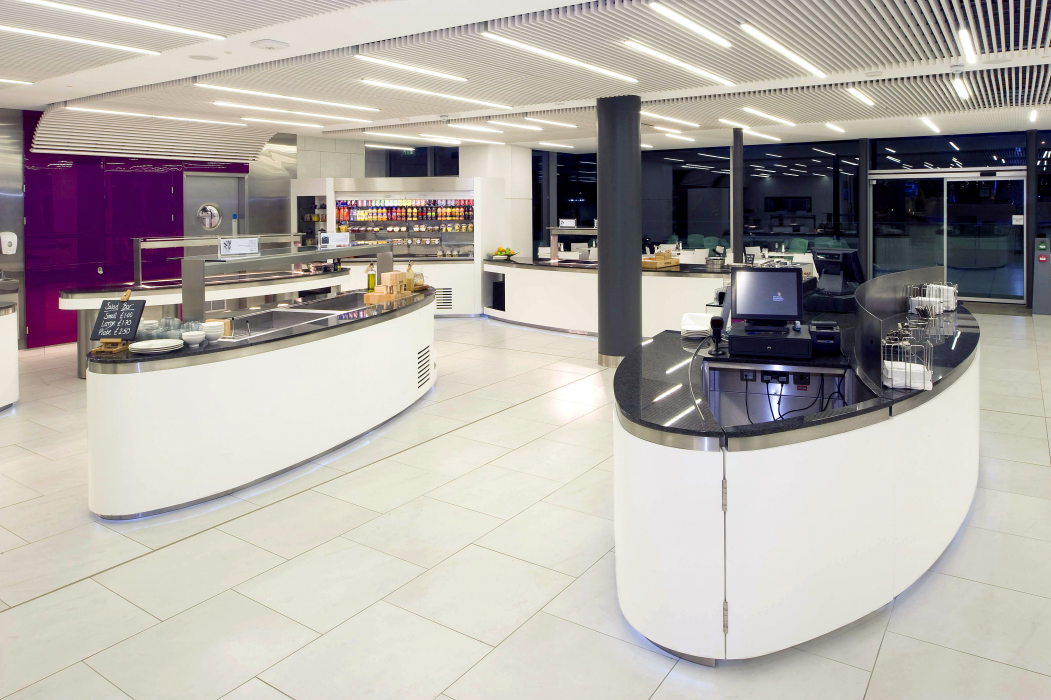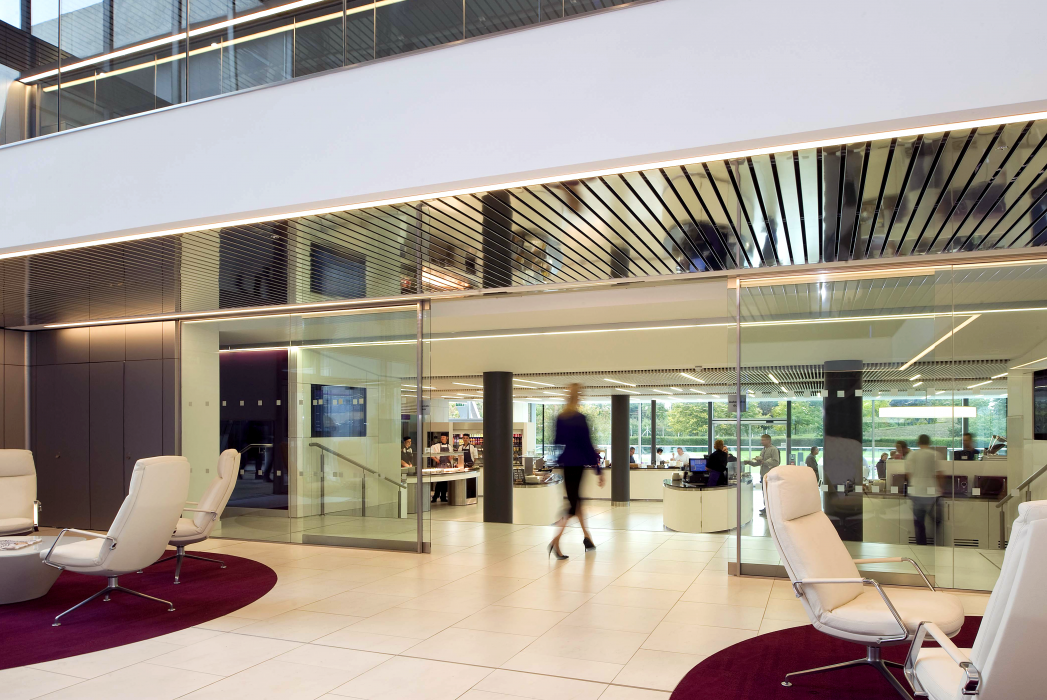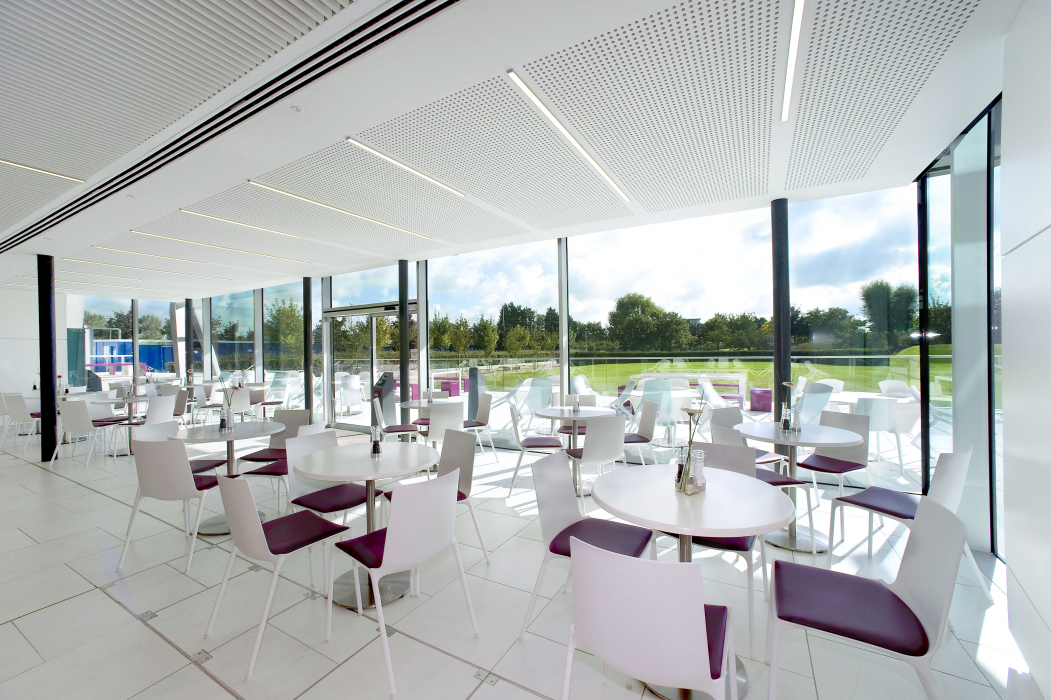 Napp Pharmaceutical Entrance & Restaurant
Client:
Napp Pharmaceuticals Ltd
Napp Pharmaceutical Entrance & Restaurant
Arthur Ericsson's iconic 'toast rack' building stands prominently on the Cambridge Science Park on the Eastern approach to the city.
rhp were appointed to revitalise the 1970s building, with a re-working of the entrance and reception area, expansion and re-organisation of the kitchens and cafeteria, together with a new basement plantroom, external terrace and sculptural canopy.
The completed project entirely transforms the arrival experience, providing a stylish new reception area and modern format self-serve counters in the cafeteria. Relocation of the ventilation and plantroom has opened up a dramatic view from the heart of the building to the surrounding landscape.
Download PDF