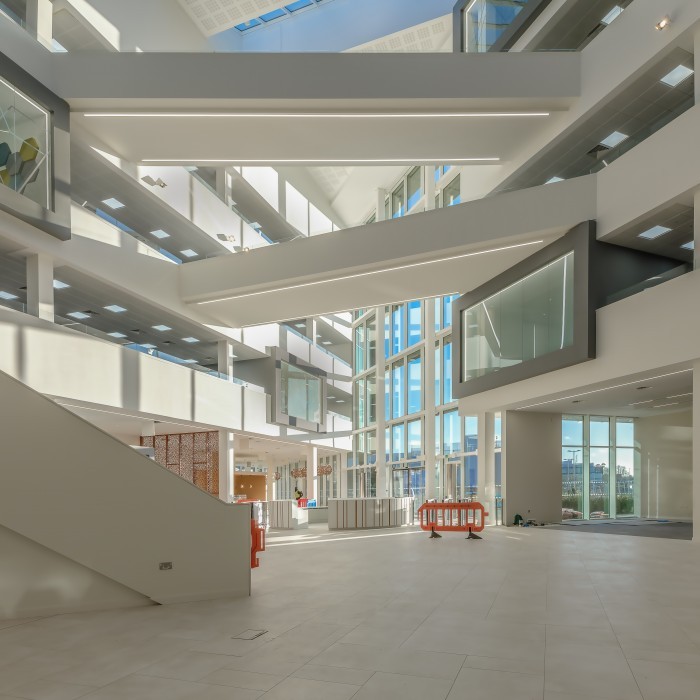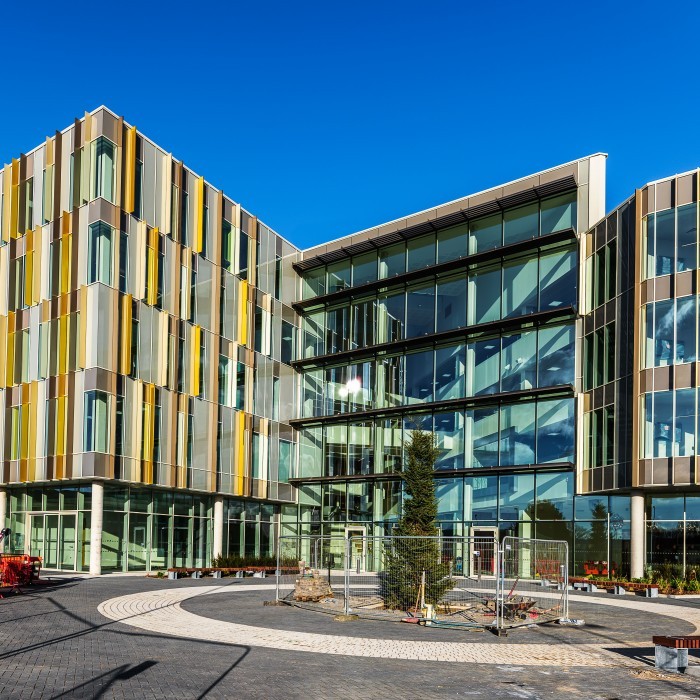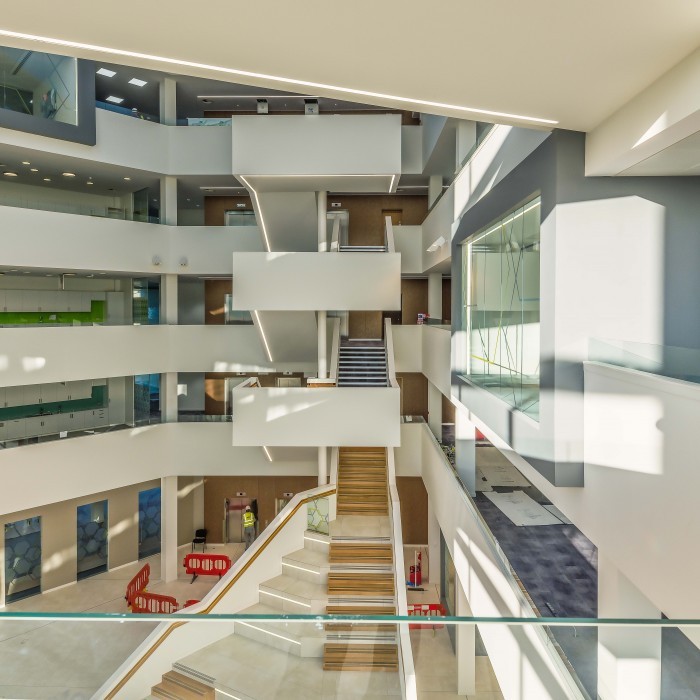 Project Cornerstone Achieves Practical Completion
The rhp designed 'Cornerstone' building achieved PC on Friday 15th December. The 130,000sqft development provides new Grade A offices for Elekta – a global pioneer in the treatment of cancers – whose oncology products are designed, developed and built at its adjacent site in Crawley, West Sussex.
The accommodation is arranged around a large atrium crossed by 'communication bridges' helping to promote collaboration between departments. The ground floor includes demonstration facilities as well as a staff cafeteria and restaurant. The extensive landscaping forms a unique amenity within the locality for employees – a critical element of the client brief.
The completion of Cornerstone completes the first phase of a site masterplan, designed by rhp, that achieved unanimous planning approval in
November 2014.